INTERVIEW WITH ALBERTO CORNEJO, DIRECTOR OF ART MADRID'18
Feb 16, 2018
art madrid
Art Fairs are much more than a space for economic exchange, they are a space for symbolic exchange, for intangible goods. Alberto Cornejo, Director of Art Madrid'18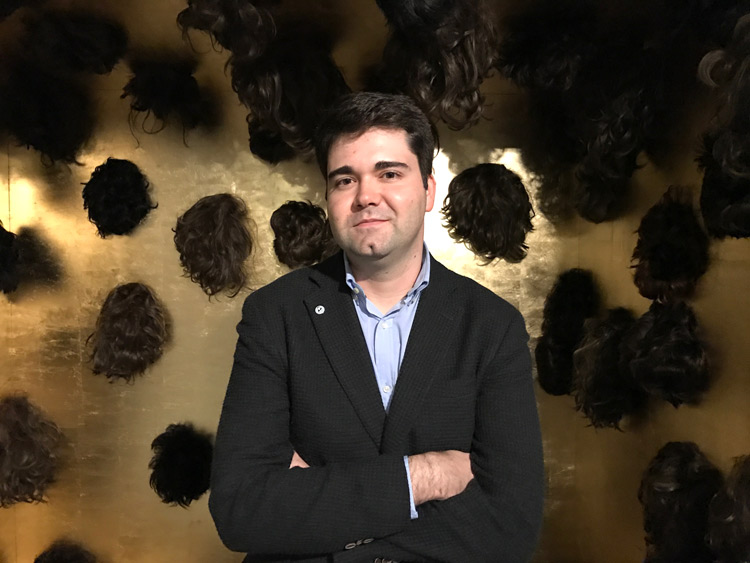 He has directed Art Madrid for 4 years, with a family of gallerists, Alberto Cornejo has surrounded himself with a young team that has managed to give the fair a new, fresher style, connected with the "new contemporary art" and new technologies. His objective is to be the fair of the future, realistic, connected, at the service of galleries and creators.
Since the change of location of the fair and the new team, how do you assess the evolution of the fair?
Very positively, it can not be otherwise. The new team has made possible to consolidate a fair with a long history, thanks to a new fresher style and more up to date with the movements of the sector, a team that is closer to the new profile of creator and collector that has been developed in our country in the last years. The venue, undoubtedly, has been an essential element so that the fair, in turn, fits into the agenda of more audiences, of different profiles, a wide audience that includes experts, professionals and collectors but also the general public that given the proximity and comfort of the space do not hesitate to make Art Madrid one of his visits in the Week of Art.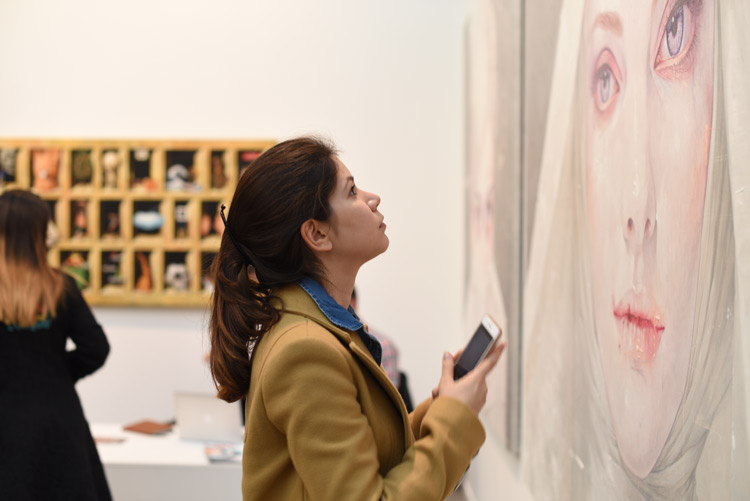 We like to know that many people have developed their taste in the art world thanks to us, by making ourselves more accessible and more open. We want to think that, in addition to keeping our audience more loyal, we are sensitizing a new type of public and that we are the reference for a new generation of collectors. The collector is younger now, has a more personal interest in more personal art, their appetites are more intimate, they buy for pleasure, for "falling in love" and not so much for investment. Art is part of their lives as a book or an object with which you identify. This public finds in Art Madrid a space with interesting pieces and at reasonable prices in which to start their collection.
There is more and more international presence in AM, what is it? Is it a bet of the fair itself?
Art Madrid has specialized in promoting and disseminating contemporary Spanish art, eminently but the truth is that international galleries are increasingly interested in the fair. This year, for example Art Madrid has galleries from Germany, France, Cuba, Brazil, Taiwan, Portugal, Ukraine and China. Portugal is the foreign country with more representation this year in the General Art Madrid Program, with artists such as João Noutel, João Santos, Ana Pais Oliveira, Rui Dias Monteiro, Isabel Sabino and Moisés Duarte. The Ukrainian artist Andrey Zadorine will surprise us too with a monographic painting stand... It is the experience of every of them what makes possible that galleries around the world trust in the fair.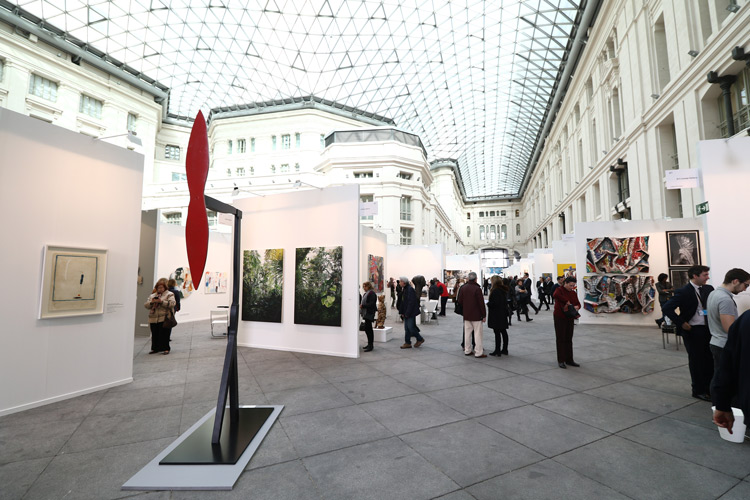 What would you highlight in this year's edition? Artists, actions, galleries...
This year we have bet, without a doubt, for the new talents, to know the work of a new generation of artists. Spain has a great talent and has much to offer but, due to the specific collector tradition and the economic circumstances of the country, many artists have found themselves in need of building their career abroad. In this sense, both the galleries and the fairs have had to take a step forward and be increasingly spokespersons for these emerging artists who need an infrastructure and a wider dissemination platform and, in this sense, Art Madrid is a launching fair for young talents particularly those based in our country. We have examples of artists that we consider "part of the fair" because we have seen them form and grow, as the photographer Irene Cruz for example. The One Project program, curated by Carlos Delgado Mayordomo, works to this objective, that of serving as a showcase for talent, of creating an invoice for names that will be discussed in the future. In this 2018 edition there is an outstanding presence of young artists with a very mature and solvent work. Without a doubt, we are facing a new generation of highly committed creators with an intense and interesting work to which we want to give voice.
Why OKUDA as a Guest Artist? It is an important generational and stylistic leap...
Betting for Okuda San Miguel has been a commitment to the so-called "new contemporary art", which includes all forms of urban art, pop surrealism ... Okuda is one of the young artists with more international repercussions, he has managed to be the total artist, the global artist, the mixture of cultures beyond the market, mixing the influences that exist between the art of all the countries, Okuda condenses the image of the current urban art. His work is colorful and risky and we wanted to join this wave, his strength ... This year, in addition, there is an outstanding presence of urban art and pop-art at the fair. Okuda San Miguel is preparing an exclusive work for the fair, a limited edition that will be available for Art Madrid attendees.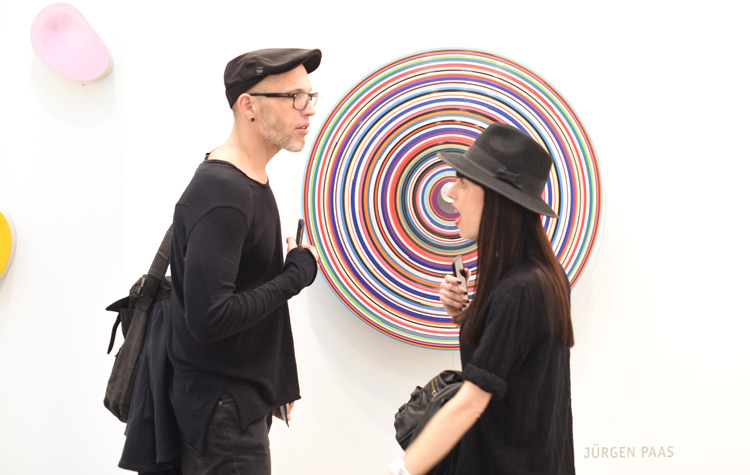 In recent years, a thematic alternative program of activities has been consolidated, as well as the One Project program mentioned above... What added value bring these parallel programs to Art Madrid?
These programs allow us to deepen the art from various perspectives and this makes us more attractive for more audiences. As One Project allows us to make known emerging names, more risky, more personal projects and brings us closer to a more reflective type of public and more committed to the most personal art; The Parallel Program allows us to talk about transversal aspects to art, the relationship of art with other aspects of life, its connection with other social realities such as gender issues, technology ... or, this year, education. Fairs are much more than a space for economic exchange, they are a space for symbolic exchange, for intangible goods.
What are the challenges that AM faces in this edition and facing the future? What does AM want?
Art Madrid has always tried to be a pioneer in the art market and has wanted to respond to the demand of the sector with a strong commitment to the digital presence. In this edition, it goes much further, since we have launched an online sales platform to support the participating galleries before, during and after the fair. This initiative will help to give great visibility to galleries and artists, eliminating borders and expanding horizons.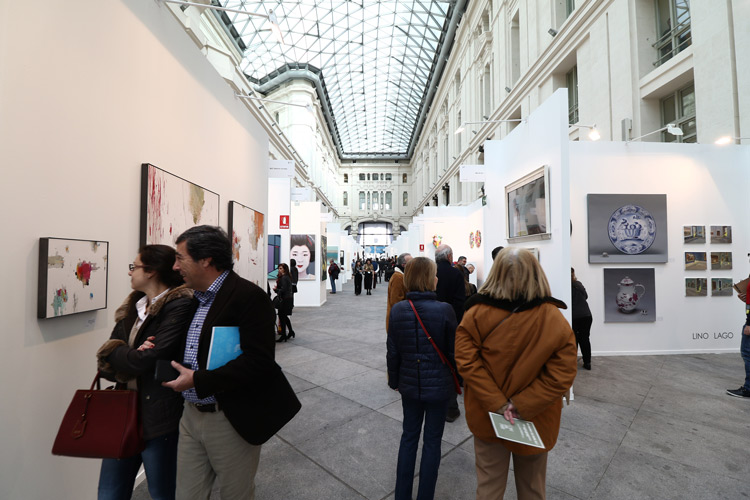 Our goal has always been to encourage interest in contemporary art, so now the relationship with our public will be permanent throughout the year, through its own content, curated exhibitions and various events. The health of our art market, which is very powerful, depends to a great extent on generating synergies that move in the same direction. We have no doubt that this is just the beginning of numerous projects that Art Madrid will be able to host based on its presence and digital reputation.