Joan Brossa and his extensive legacy
Aug 8, 2017
exhibitions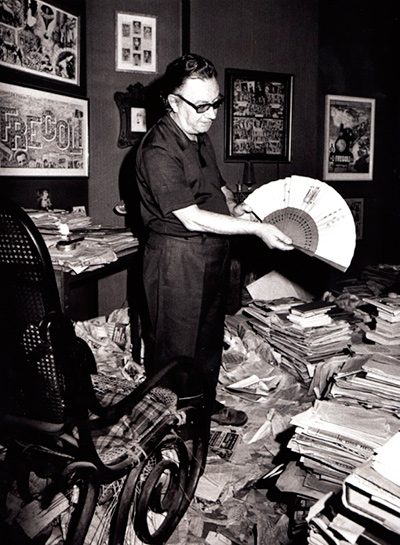 Joan Brossa in his studio
Joan Brossa was born in Barcelona in 1919. He gave up his studies because of the Spanish Civil War, in which he took part in the Republican side. He developed his artistic practice in the 1940s, in Barcelona, in a social-political context marked by Franco's dictatorship and the absence of avant-garde and innovative proposals. In 1947 he founded the 'Dau al Set' group, with Modest Cuixart, Joan Ponç, Arnau Puig, Antoni Tàpies and Joan-Josep Tharrats. In 1950s his poetry veered radically towards social commitment that continued in the sixties, coexisting with an interest in a more conceptual approach. He experimented intensively with visual poetry and object poems, genres that he would continue to practice for the rest of his life. He was influenced by Lettrism, visual, concrete, experimental and expanded poetry, and Fluxus, as well as by the poetry of artists such as Marcel Marien (1920-1993), Nicanor Parra (1914) and Ian Hamilton-Finlay (1925-2006).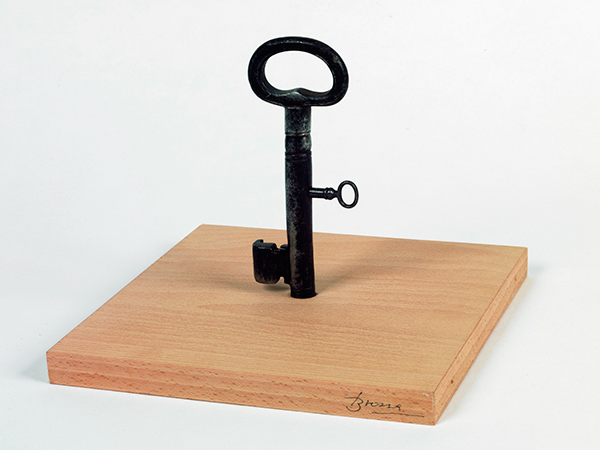 Joan Brossa
Joan Brossa work consists on a very extensive production, where different artistic disciplines coexist. Up until his death, in 1998, his extensive production never ceased to develop new forms of expression. One year after the artist´s death, the Joan Brossa Foundation was set up to take on the task of cataloguing and preserving the Brossa's personal archive, which includes the original manuscripts of his artistic and literary works, facsimiles, translations of literary works, correspondence, a range of pamphlets, invitations, posters, articles and press clippings, documents of his political and social activities, an assortment of photographs, administrative paperwork (invoices, receipts, accounts), etc. Joan Brossa's library (formed by six thousand books and a similar number of magazines), as well as his personal archive and art collection were deposited with the MACBA Study Centre in 2012.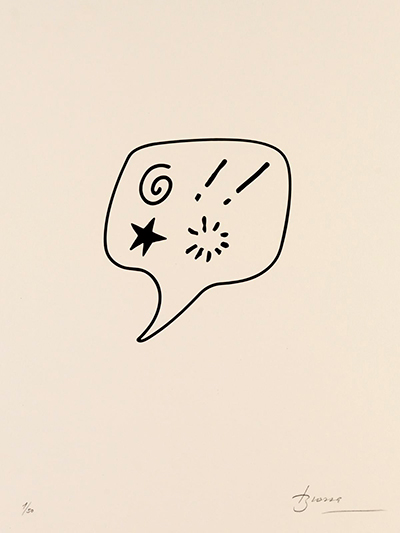 Joan Brossa

The exhibition, curated by Teresa Grandas and Pedro G. Romero, pursues to interrelate Brossa´s works with the practice of other artists. It will allow visitors to establish parallels and seek dialogues and tensions. It also aims to emphasise the performative aspects of Brossa's poetic practice. It includes more than 60.000 pieces, most of them never shown before: documents, books, publications, posters, photographs and his well known visual poems.
Joan Brossa
Visitors will be able to approach the artist´s artworks, from his first publications to his latest visual investigations, including his work in the theatre, cinema, music and artistic actions, until next February 25.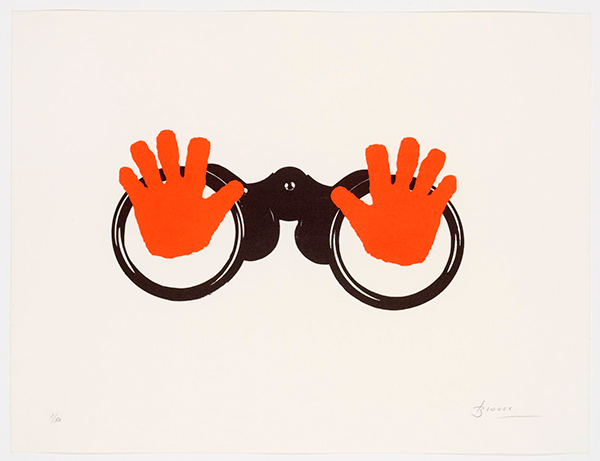 Joan Brossa