JOAN MIRÓ A PERMANENT IN MADRID
Dec 14, 2016
exhibitions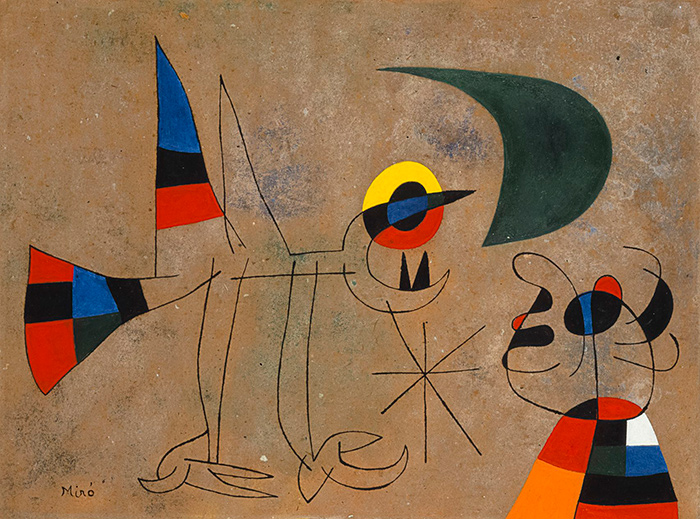 Song of the bird to the dew of the moon, Joan Miró, 1955 Successió Miró 2016
Joan Miró, painter, sculptor, engraver and ceramist. A versatile artist known for being one of the greatest representatives of Surrealism in the 20th century. His work delves into the subconscious and recalls a certain childhood background. Its beginnings were marked by movements like the Fauvism, the expressionism or the cubism, but soon it passed of tiptoes by this naif style that so characterized to him. From his stay in the French capital, his work began to show a certain dream aspect.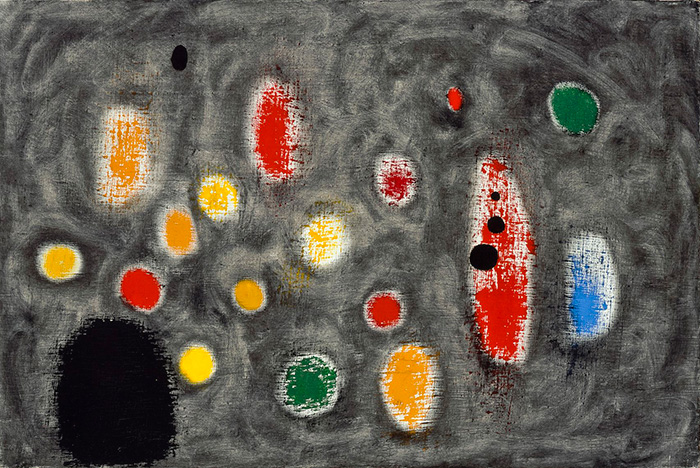 Three Balls, 1972, Joan Miró Successió Miró 2016
The collection of 65 pieces, mostly from the last decades of his career, also includes previous works. In addition, you can also enjoy an oil and four sculptures by Alexander Calder, with whom he shared a great friendship. These were a gift from Calder himself to Miró.
The collection consists of pieces of different owners that are in temporary storage. The Mapfre Foundation has got with this its exhibition hall is obligatory stop for all those adepts to study the work of Miró.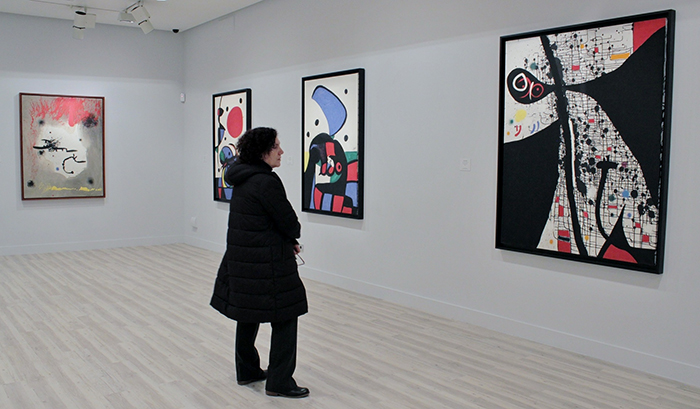 View of the exhibition
This show is an evolution of the style of the artist, you can find characteristic pieces that demonstrate the strong commitment that he put in each stage. One of his qualities was to constantly reinvent the pre-defined ideas of each style and endow them with a new meaning. Influenced by Cubism, he looking for different points of view by giving them a new life. The collection presents a vital and enthusiastic Miró who was free to express all the fullness he felt.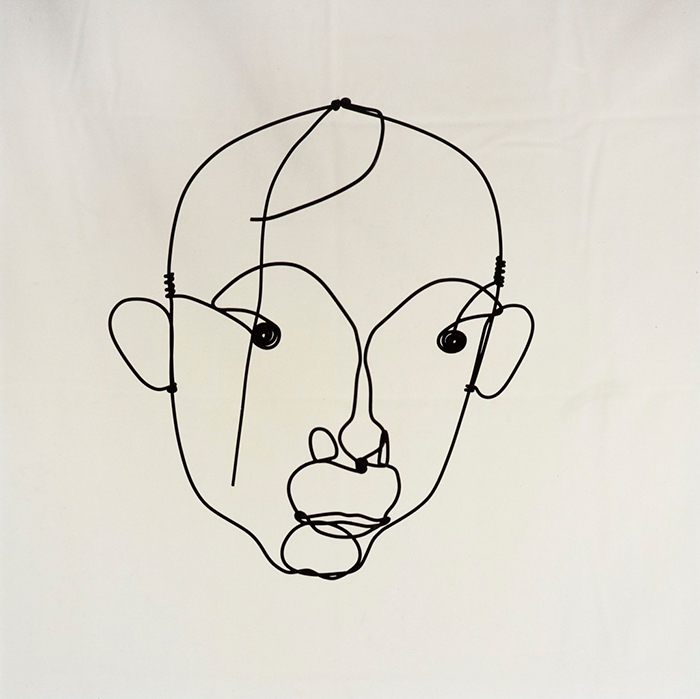 Portrait of Joan Miró, 1930. Private collection in temporary storage
If something stands out from this artist is his wish to avoid conventions. In the final stretch of his career, perhaps one of the most unknown stages of criticism, Miró remained true to his style. In this sample divided into 5 sections have managed to capture the essence of this visionary who decided to spend his retirement on the island paradise of Mallorca.