EMBROIDERED MASKS FOR UNIVERSAL FACES
Sep 9, 2019
exhibitions
Estefanía Martín Sáenz's work has made its way through artistic paths that run outside the mainstream of contemporary production. The use of techniques with higher manual weight and the resource to materials as common as atypical in the current scene made her work a reference in the dialogue between the present and the past. Until October 10th we can visit her exhibition "Máscaras" at the Alcobendas Art Centre.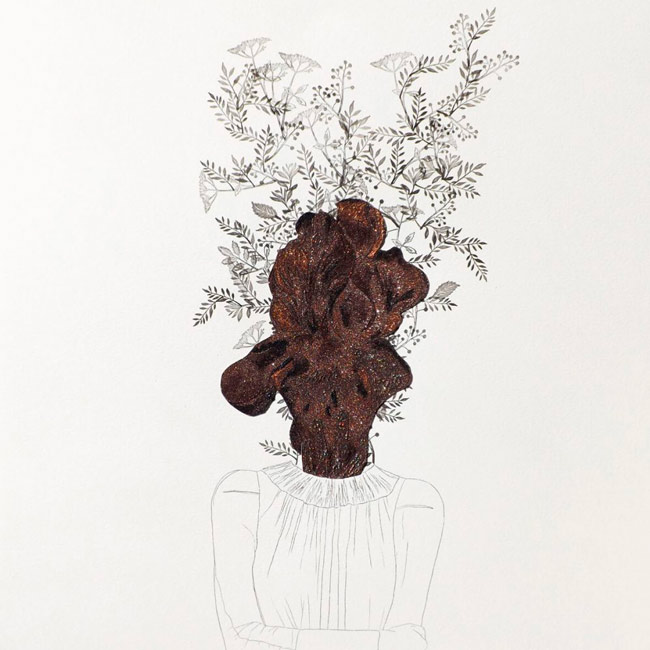 After her exhibition "Mourning and luxury" at the ABC Museum of illustration, within the 15th edition of the Connections program that relates works of the Banco Santander collection with the funds of the illustration museum, it could be seen that Estefanía's work displays enormous sensitivity and shows a way of creating based on dedication and personal devotion. With this methodology, her pieces convey all together that same generosity and delicacy that are needed to conclude them.
At the same time, the artist takes advantage of this detailed quality of her work to reflect on issues that question the traditional role of women in society. It is not therefore strange to see cuts of fabrics, embroidered cloths, interwoven threads and other materials that, in a constant way throughout history, have always been linked to female work within the domestic sphere. As a peaceful proclamation, Estefanía takes up these elements to give them new uses and build a subversive discourse that claims the real importance of women in an environment determined to relegate them to the background.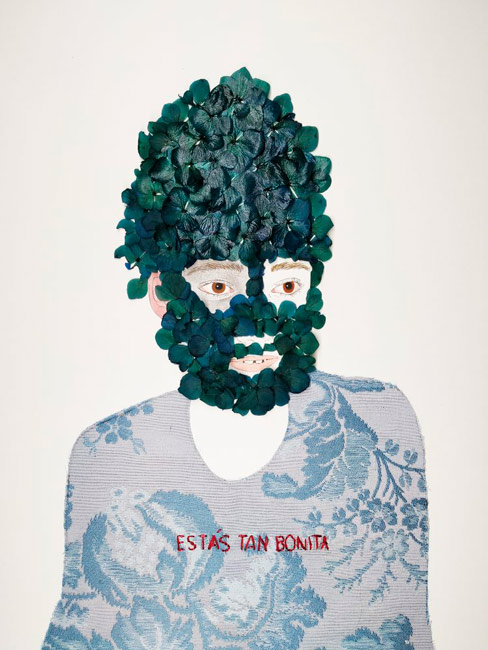 Based on this global protest that refers to all the women in the world and, particularly, those that the artist has been encountering throughout her life, the "Máscaras" project offers a visual story where female figures appear faceless, because, what is important to highlight is the universal character of an endemic situation of social imbalance that only in the western world is shyly reversed. That is why the specific features of a face do not matter, but the representation in absolute terms of a shared reality.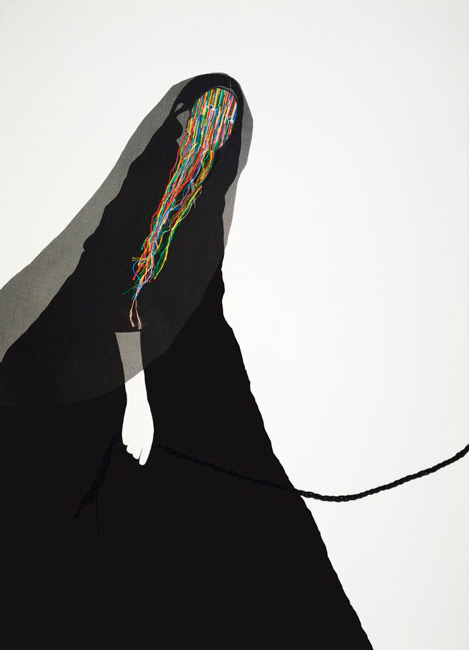 The exhibition brings together two lines of work of the artist: "Fiestas Paganas" and "Aquelarre". Although with a different foundation, in both cases, Estefanía underlines the state of social exile that the female gender has historically lived in different contexts, times and places. With reference to pagan holidays, the presence of women in these celebrations appears as a mere object; while in "Aquelarre" she recovers part of the events that took place during the performance of the Inquisition, where many of them were sentenced to death accused of witchcraft and heresy for the sole fact of being women.