ECHOES OF A FAR VIBRATION: MORE THAN HUMANS
Sep 24, 2019
exhibitions
The Thyssen-Bornemisza Museum and TBA21 (Thyssen-Bornemisza Contemporary Art) have just opened the exhibition "More than humans" that will be open to the public until December 1st.
This exhibition brings together the work of Dominique Gonzalez-Foerster and Tomás Saraceno, under the curating of Stefanie Hessler, in the third project of collaboration between both institutions so far. With these cooperation proposals, the Thyssen Museum expands its connection with contemporary art and explores ways to generate a dialogue between both collections.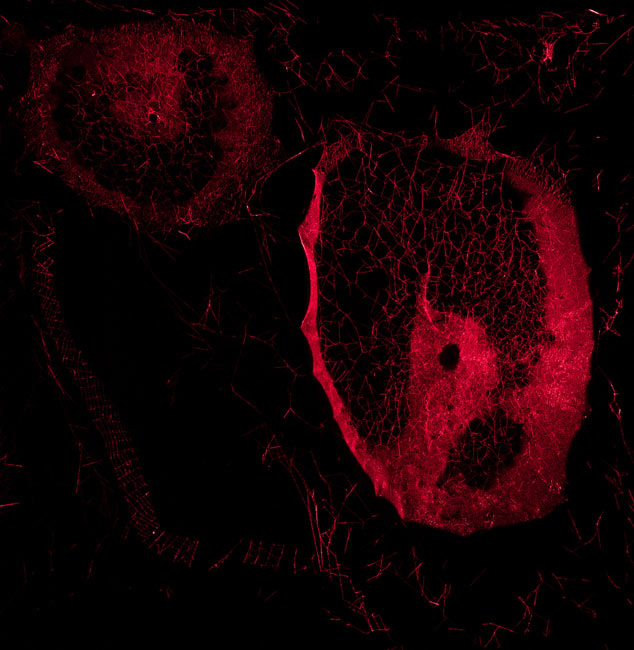 Hessler has always been interested in interdisciplinary creative processes and the desire to share the work of artists and researchers who feed on different sources. This has led her to manage projects where art coexists with other disciplines to enrich a shared message that allows addressing issues from different perspectives. In this exhibition, the viewer is invited to ask questions about topics related to technology, artificial intelligence or the power of the unknown. The coexistence of the work of these two artists, apparently so disparate, articulates through the idea of vibration: the one that causes the sound or movement of objects in space, and the one that perceives a receiver, as a passive listener or as a being connected to a sensor network.
The strange link that originates between these works requires an interpretive effort to understand the subtlety of the approach, but everything makes sense in this space inhabited by works of art and waiting to receive visitors to unravel those mysteries.
The recent work of Tomás Saraceno has focused on investigating the development of spiders, which has led him to collaborate with geologists and entomologists to examine the behaviour of these arthropods and study their architectures. In the exhibition, one of his latest work "How to catch the universe in a spider web?", a large installation that mimics the networks that weave arachnids, will be present. With these delicate structures, we realise the subtlety of the movement of the air, of the soft tensions that occur with each vibration.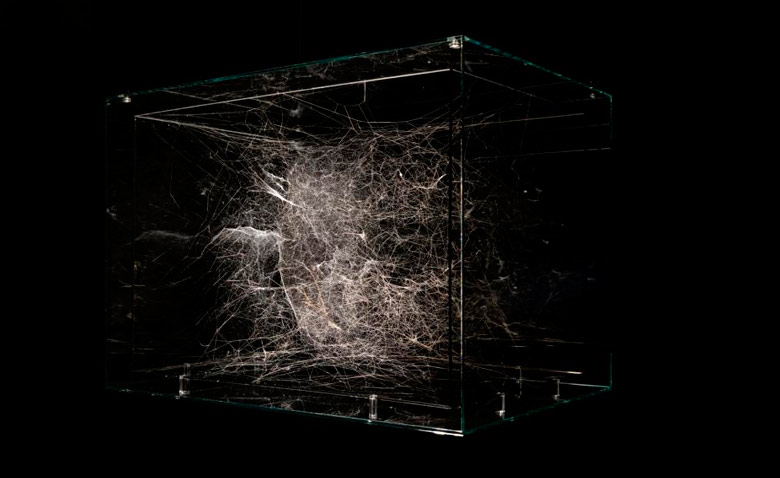 For his part, Dominique Gonzalez-Foerster enters the scene with a piece from his latest project, in which he recovers famous characters thanks to the support of technology. In "Opera (QM.15)", the artist himself plays the role of the soprano María Callas thanks to a holographic illusion. Synchronising his movements with the sound, when reproducing some of the most famous arias that the singer interpreted, he creates a spooky effect that makes its way between the rooms of the museum. Here, the vibrations of the voice will be those that move the threads of the cobwebs, revealing the relationship between these works.