NO MORE GREY WALLS
Jun 26, 2019
Breaking News
Urban art is here to stay. Society is increasingly inclined to admit this form of artistic expression, albeit within guidelines. Differentiating street art from vandalism is still a tricky subject that generates discrepancies. However, there are more and more urban spaces set up to receive the proposals of these spray masters and clean walls left at their disposal, ready to receive a layer of creative paint. This trend contributes to give identity to the neighbourhoods, to generate movement around art and to revitalise more quiet areas that in this way, charge energy.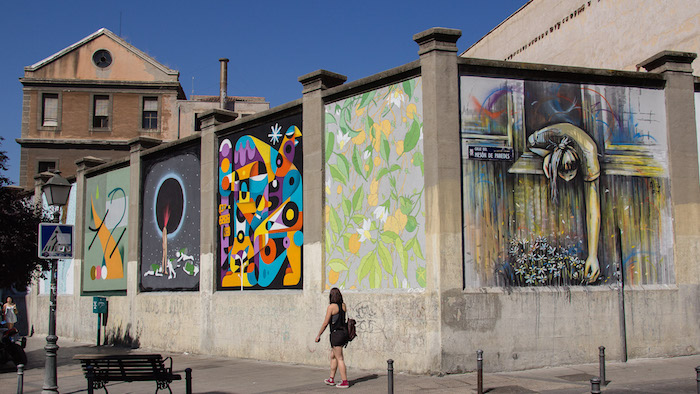 The Muros-Tabacalera initiative responds to these ideas, a project that is now in its third edition and that Promoción del Arte launched in 2014 to recover the walls of the perimeter of Tabacalera, in Lavapiés. In May of that year, a contest was opened to receive proposals from the artists and to paint the walls of the old tobacco factory. 2014 was an open proposal, without a defined theme, in which 32 artists linked in some way with the Madrid urban scene and with the neighbourhood participated.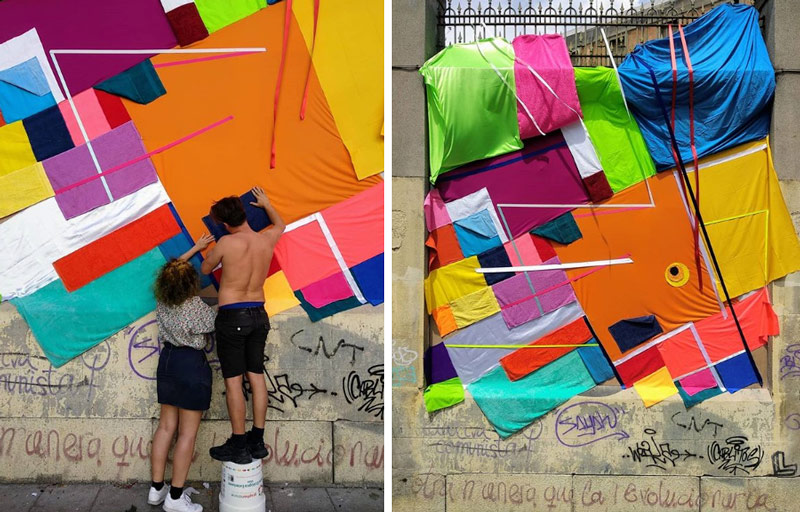 In 2016, 25 new artists gave new life to the walls of the Glorieta de Embajadores and the streets Miguel Servet and Mesón de Paredes, with works inspired by the title Urban Natures. Under this topic, the idea was to create pieces that explore the distance of the natural environment that comes across the big cities and invite to reflect on this disconnection of contemporary society, covering the grey walls with colourful and dynamic works.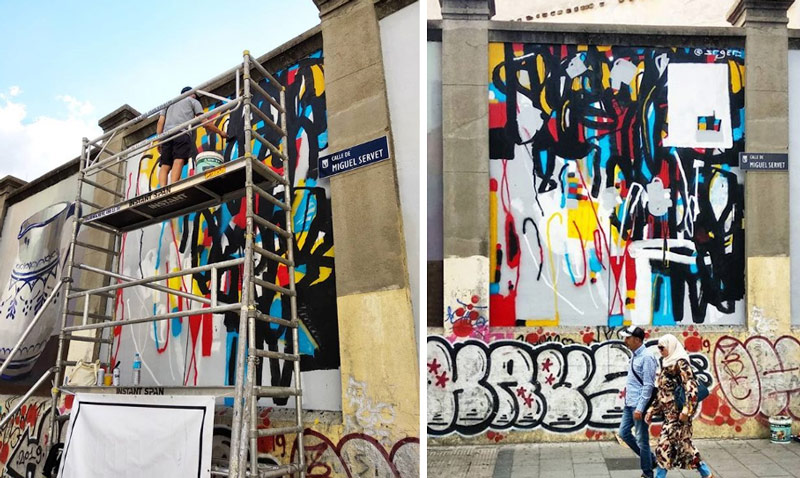 For this new edition of 2019, the topic is Azar (chance). 25 artists will put their imagination and sprays at the service of this evocative title. The participating artists in this third edition are 108, Amaia Arrazola, Ampparito, Anna Taratiel, An Wei, BYG, Boa Mistura, Liquefied Collective, Dafne Tree, Eltono, Gviiie, Iñigo Sesma, Kenor, Manolo Mesa, Mario Mankey, Maz, Nemo's , NSN997, Null, Wigs, Sara Fratini, Son3k, Spogo, Srger and Yksuhc Juan.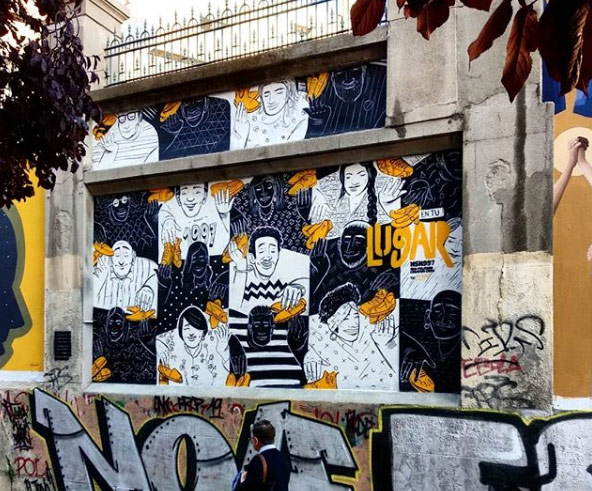 With initiatives like this, urban art gradually gains a niche in the cities and conquers the hearts of the neighbours. In fact, the murals have become an important attraction for tourism, and this has also had its consequences for the day to day of the neighbourhoods, which see how the cost of living raises by the power of attraction of this type of interventions. What is clear is that the graffiti has come to stay and has gradually made its way into the walls of the city.