OneShot, Oficial Hotel for Art Madrid\'15
Jan 16, 2015
art madrid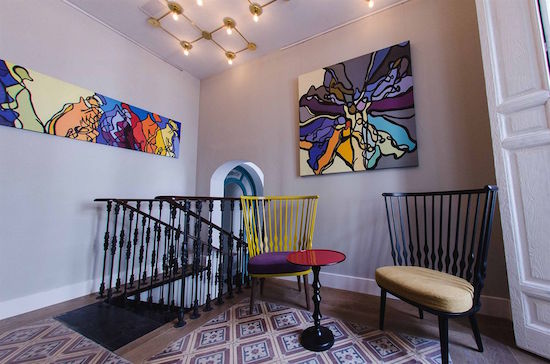 The contemporary art fair Art Madrid'15 renews its partnership with ONE SHOT HOTELS, so that they are the official hotels of gallery owners, artists, organizers and collectors fair. Also, on this occasion, to celebrate the 10th anniversary of Art Madrid, the hotel ONE SHOT Recoletos04 will host one of the exhibitions of the Parallel Program of the fair, a photography exhibition with the work of some of the most personal and prominent voices in contemporary photography and a special curator.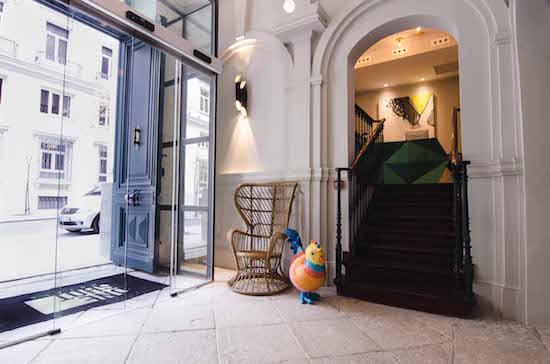 "Believe you can and you're halfway there" with this maxim of Theodore Roosevelt and a credit of 100,000 euros starts the history of the hotel chain ONE SHOT, spontaneous hotels, unique and unrepeatable, as defined by its creators and with a vocation focused in contemporary art as the backbone of the project. ONE SHOT HOTELS are linked especially with photography. "One shot" is an exclusive release, a single master shot and a limited edition, in photographic slang, and so are the hotels of this young project: all different, each is a "one shot".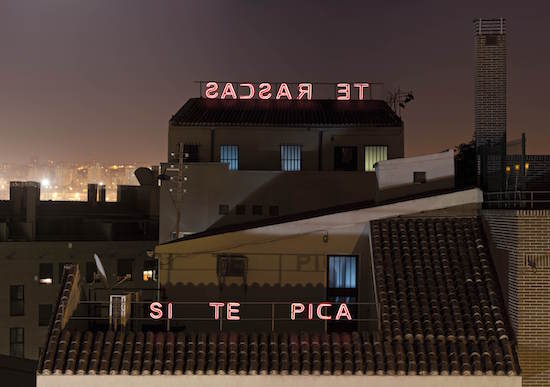 Javier Ayuso. Untitled Project.
A HOTEL IN MOTION WITH ITS OWN ART PROJECT
To support and promote private initiatives contemporary art, ONE SHOT HOTELS have created a cultural sponsorship project: ONE SHOT PROJECTS. For what purpose? To achieve that art, culture, beauty and creation becoming a part of everyday life of each of its hotels, as part of their identity and business philosophy and, by extension, as part of the identity of their customers.
ONE SHOT PROJECTS aims to be not only a draft presentation of the latest creative processes, but an initiative that shares reflections through talks and meetings with artists, educational activities and participation in the artistic program of the city where we are . In ONE SHOT PROJECTS have already exposed the work of Jorge Fuembuena, Marta Soul, Javier Ayuso and Alfonso Batallla.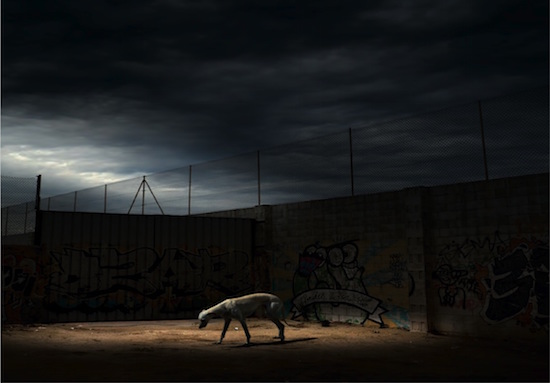 Diego Pedra. Vagabundeando.
ONE SHOT RECOLETOS 04 AN ALTERNATIVE SPACE FOR ART MADRID'15
The art fair Art Madrid repeats in its 10th anniversary edition, the collaboration with ONE SHOT HOTELS in February 2015. It will not only be the Official Hotel of the fair, with special prices and facilities to gallery owners, customers and collectors, but one of the alternative spaces of Art Madrid'15 within its parallel activities program.
During February, the hall and corridors of the hotel Recoletos 04 ONE SHOT will host a magnificent photo exhibition curated by sociologist and independent art critic Nicola Mariani with the work of David Catá , Irene Cruz, Karina Beltrán and Victoria Diehl, four of the most prominent and most promising names in contemporary photography.
The exhibition reflects the common thread that unites the work of four photographers, who from different concerns, aesthetic premises and formal solutions, reflected a poetic dimension of existence, in which the prevailing uncertainty and the suspension between reality and fiction; description and evocation; inner and outer; natural and artificial; history and memory. In short, between life and death, between experience and desire.
Art Madrid'15 celebrates its 10 years with the best in the best possible space.