"MINIMUM SPOT, MAXIMUM IDEA", PABLO AMARGO IN THE ABC MUSEUM
Mar 21, 2018
exhibitions
Among all the disciplines that art offers, illustration is usually the most forgotten. Perhaps because of the feeling of accessibility of this technique in contrast to other more demanding specialities. However, illustration has been considerably updated and is one of the artistic branches in which digital tools have come to stay.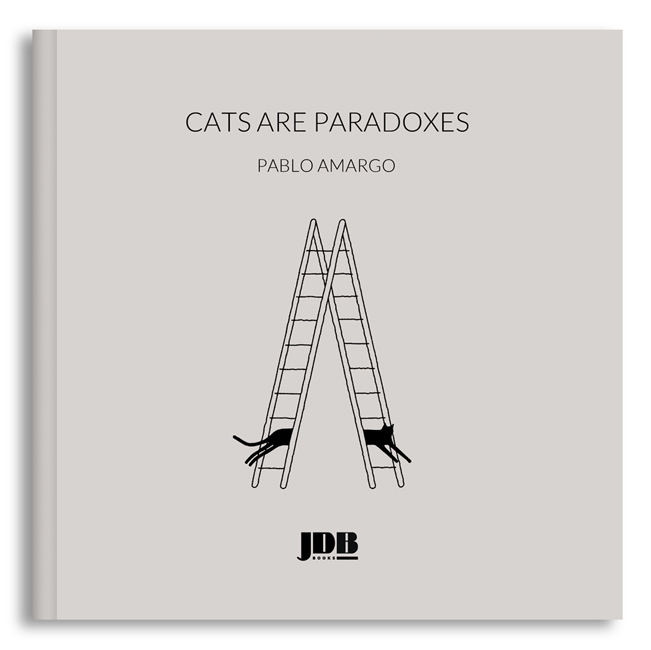 This appreciation of the illustration has changed in recent times, which has given rise to a new generation of young illustrators. In addition, the consideration of this discipline has strengthened, and there are many prizes now awarded to creators who previously used pencil and paper and are now using the digital brush more and more frequently.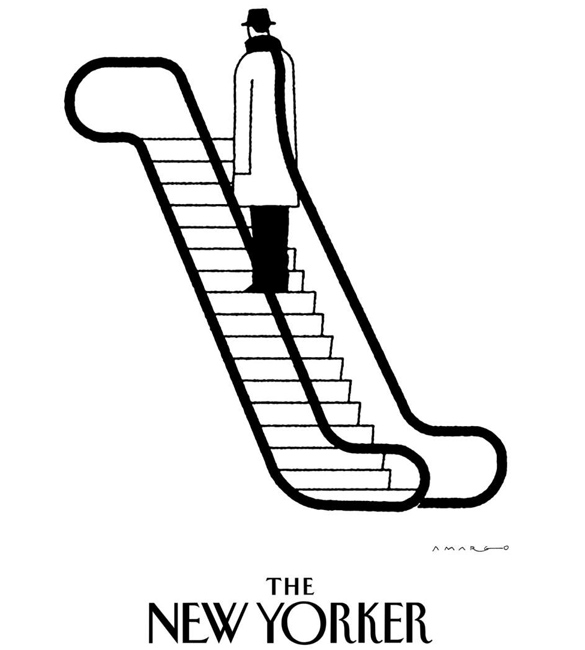 This is precisely the case of Pablo Amargo, illustrator born in Oviedo who has taken his works beyond our borders and has wide international recognition. Pablo owns many awards and mentions, such as the National Illustration Award granted by the Ministry of Culture in 2004, or the most recent awarded by the New York Society of Illustrators in 2016 and 2017. Furthermore, in 2016 he won the Graphic Award, in recognition for his contribution to Spanish visual culture.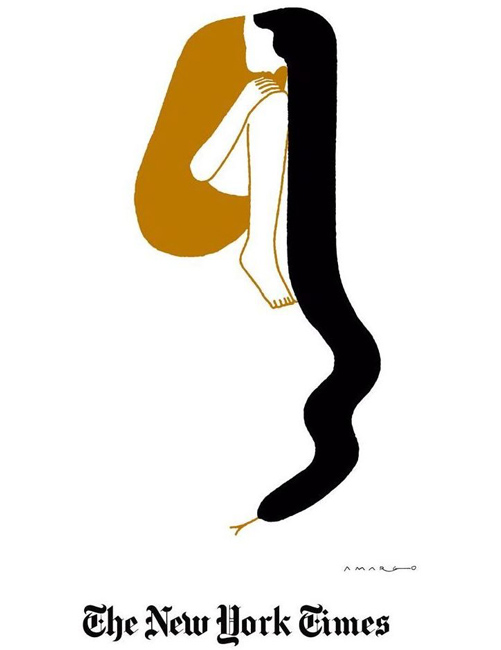 Pablo's work has evolved in permanent connection with the publishing sector. His illustrations are a conscious exercise of simplification and minimalism, with an intentional game of comedy and witticism that honours the maxim "less is more". The exhibition dedicated today by the ABC Museum of Illustration responds precisely to this spirit, with the title "Minimum spot, maximum idea", which includes the original works of two of his most recent series: "Cats are paradoxes" and "Casualidad".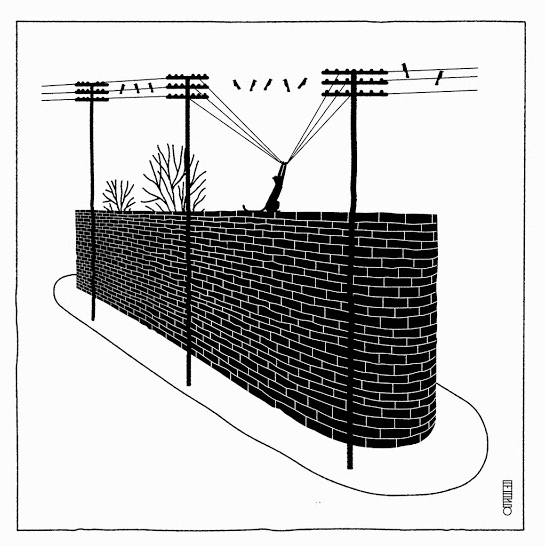 Black and white, the naked line and the play of contrasts are essential elements in Pablo's work. This search for visual double meanings, paradoxes on paper has led him to illustrate on several occasions the covers of The New York Times, The New Yorker, Jot Down Magazine or National Geographic, among others. A good opportunity to know the proposals of this consolidated cartoonist.