PAC PRESENTS THERTIFY: THE APP FOR E-COLLECTING ART HAS ARRIVED
Mar 19, 2019
art madrid
PAC Plataforma de Arte Contemporáneo, Art Madrid'19 media partner, presents its latest project: Thertify, an innovative application for all art lovers. In an agile and intuitive way, from now on with Thertify, artists, collectors, art galleries, institutions and any other interested person will be able to connect simultaneously through an online platform that allows ordering, certifying and sharing artwork collections.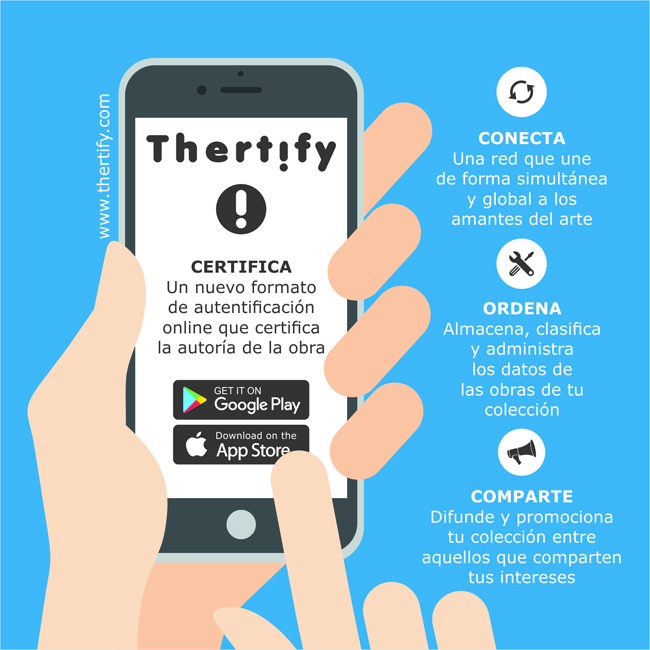 It is a new application that opens infinite possibilities because it takes in a network that allows storing, classifying, managing and connecting data regarding works that shape an art collection. In addition, it offers a new online authentication format that includes the possibility of certifying the authorship of the piece digitally.
"Connect, organize, classify, save, certify, revalue, disseminate and promote the most current art through Thertify"
As its creators explain, "the art market is undergoing a complete revolution and its transformation comes hand in hand with the Internet. The network has become, not only a tool for managing and art purchasing but also a global showcase where to see and be seen. The digital age has created a new way of enjoying and consuming art and with it new generations of collectors. "If we live in the Information Age, of the new media and virtual reality, why not benefit from the advances that, in the same way, can also be applied to the culture sector?
Available for IOS and for Android, where you can download this revolutionary App and discover a new concept of collecting created for our digital era.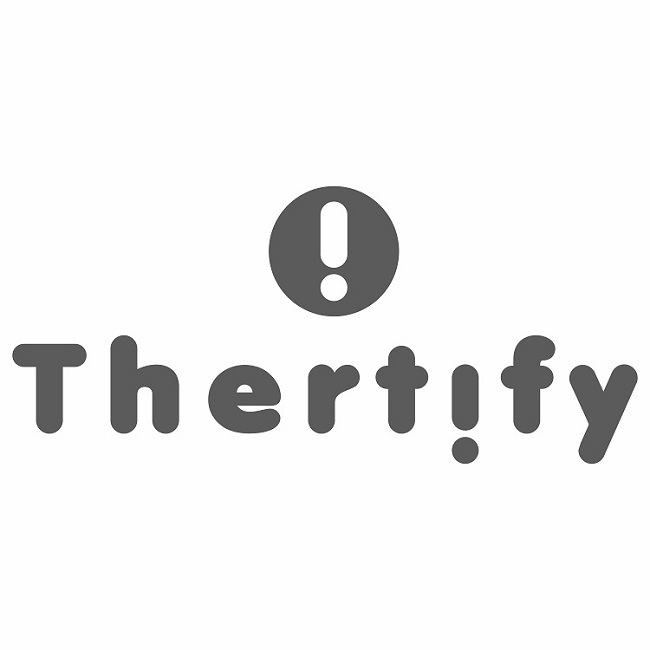 As many of you know, PAC Plataforma de Arte Contemporáneo is one of the cultural digital spaces with the greatest growth and impact of recent years in the Spanish-speaking context. Formed by a young and vital team of editors and collaborators, with Óscar García leading them, they maintain a close relationship with contemporary art, the current exhibition scene and the exhibition circuits.
In addition to the extensive and always updated content it offers, PAC stands out for developing and getting involved in different projects, such as publishing the "Ensayos Absolut", "PAC on Tour" or "#ProyectoPuente", the first Urban Art Auction held in Spain. Among these projects the #NOPORAMORALARTE stands out, becoming one of the most interesting initiatives of the sector. Under this slogan, the project promotes the real, fair and economic recognition of the work of artists and other agents of a sector in which, unfortunately, much remains to be improved in relation to professional practices. PAC achieved the empathy and support of numerous artists, curators and collectors, and even a documentary about the experience was created. Another of the most interesting initiatives is "Woman Art House", coordinated by Sara Torres. The project, born within the Twitter network and today also promoted by PAC, aims to vindicate the role and trajectory of contemporary women artists in the history of art, from a rigorous, educational and inclusive vision.
For more information about Thertify please check out here