PAINTING LIVE, PERFORMANCE AND MUSIC... MUCH MORE THAN A FAIR
Feb 20, 2018
art madrid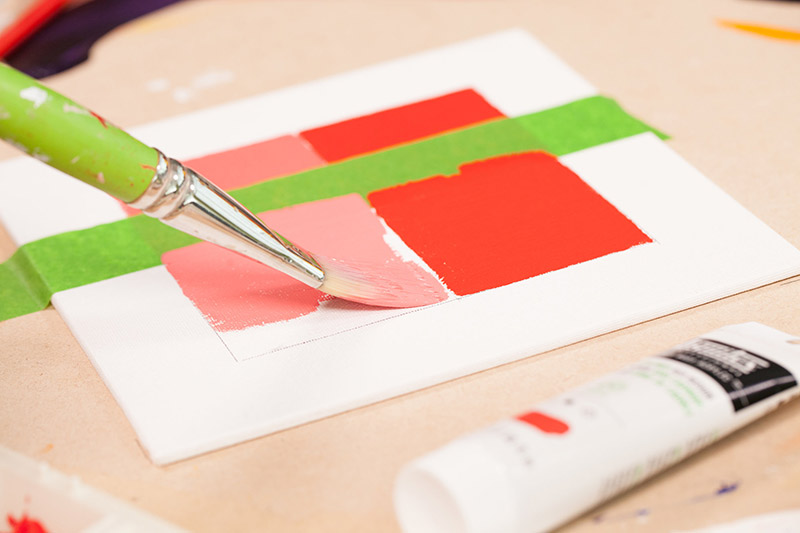 Our sponsor Liquitex has organized a complete 5-day calendar in which, with different actions, he presents his # Cadmium-free color collection. From Wednesday 21 to Sunday 25, at 12 noon each day, they invite you to design and make your own pins. At 4pm, every day of the fair is also the moment of the LQ CHALLENGE, the blind tests to see if you are able to differentiate the cad-free colors, and at 18h live painting! With the artists ambassadors of Liquitex, Rebeca Khamlichi, Miguel Torrus and Isabel Martínez ... but they also want the public to participate.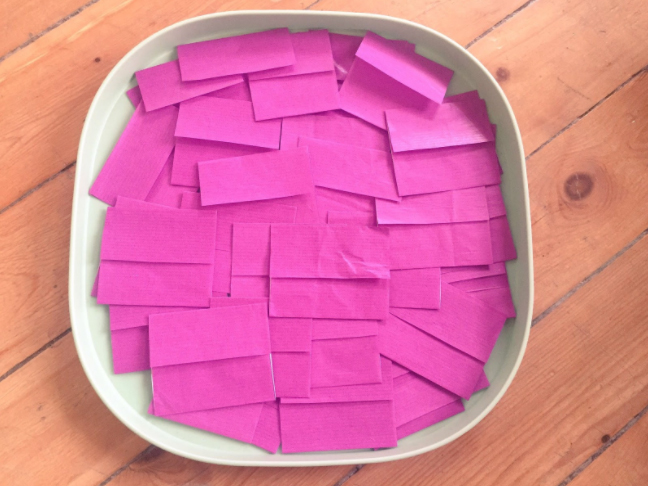 On Wednesday the 21st from 6.30pm in the afternoon, the INVISIBLE GALLERY, the action device that Invisible Pedagogies detonates in the space of the fair as a "setting in scene ", a" performative gesture "to activate conversations, negotiations, agreements, ideas ... and make Art Madrid a PRODUCER OF KNOWLEDGE, a CONTEMPORARY AGORA.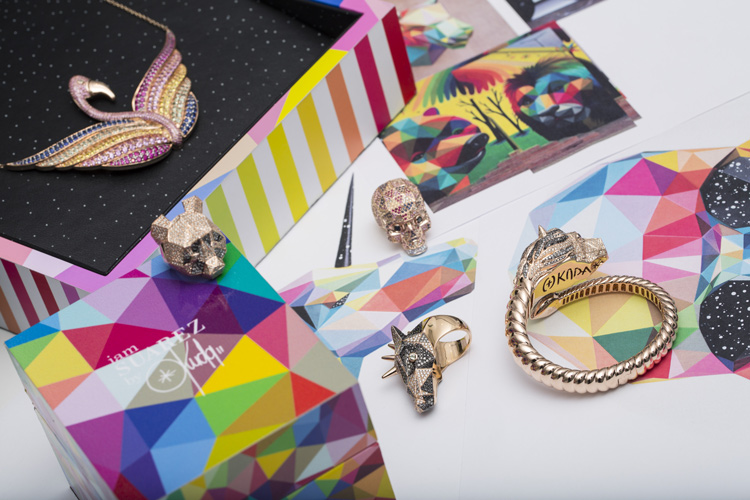 On Thursday the 22nd Art Madrid's agenda is well completed because at noon on the stand of our sponsor SUAREZ the I am Suarez jewelry collection is presented by OKUDA, with the presence of the artist, a jeweler craftsman and a surprise guest! In the afternoon, at 6pm. in the Martín Begué Room of CentroCentroCibeles we celebrated the round table ARTISTS IN EDUCATION, with Veo arte en todos pArtes, Marta Pérez Ibáñez (Univ. de Nebrija), Rufino Ferreras (EducaThyssen.org) and the artists Jose Antonio Vallejo and Carmen Hidalgo de Cisneros.
And las but not least, starting at 6:30 p.m., the ONE PROJECT space designed by Antonyo Marest and the Diwap gallery will be filled with Tropicalism, with MENEO music and La Virgen beers.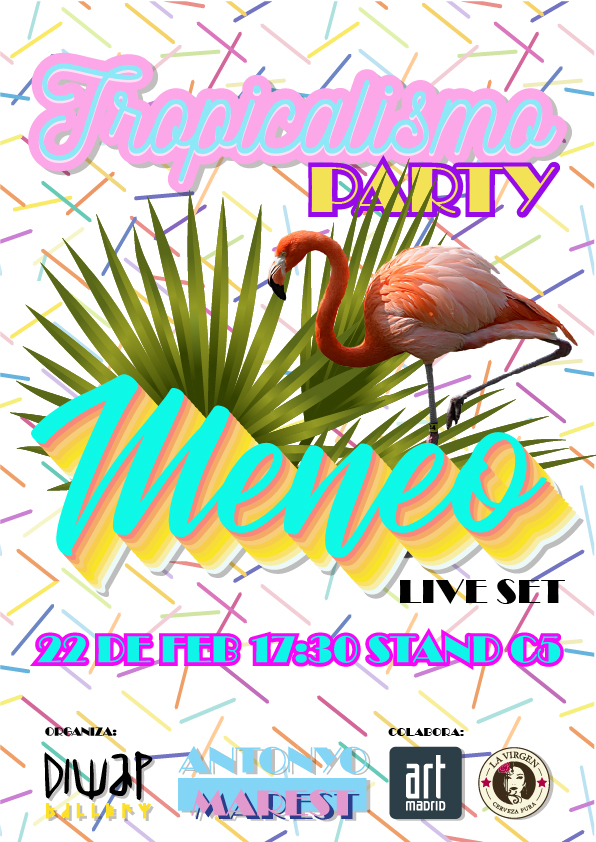 On Friday 23 and Saturday 24 between 6:00 p.m. and 7:00 p.m., we organized the SIGNATURE OF POSTERS of our guest artist AM18, Okuda San Miguel. And the same Saturday, from 7pm until the closing of doors, as a celebration of this 13th edition of Art Madrid, the lounge area and the entire space of the fair will become the scene of the happenings "Veladura / Varnished / Enameled" developed by the artists Pablo Durango, Ignacio Tejedor and the collective Somos Nosotros with the students of the workshop Press INTRO to see what happens in the program # ArteyEducación de Art Madrid.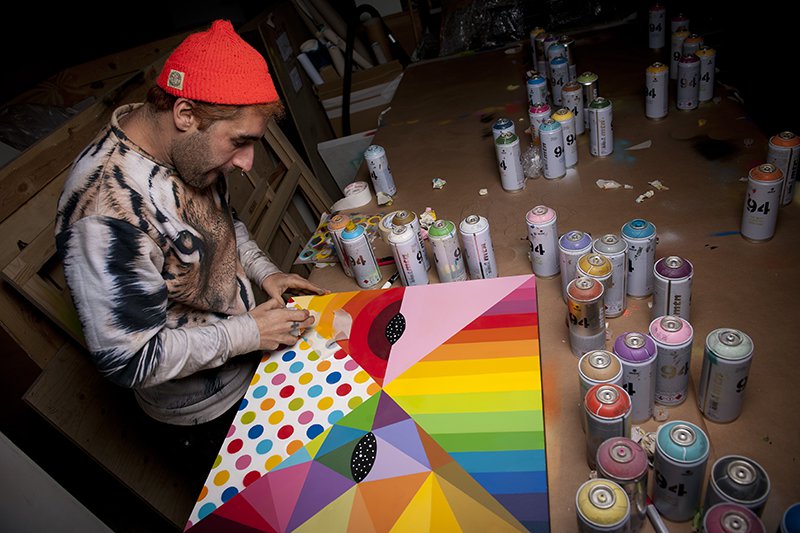 Performances, music, art, criticism and humor for a fair open to all audiences.