Paula Rego: spaces of disobedience
Jul 27, 2017
exhibitions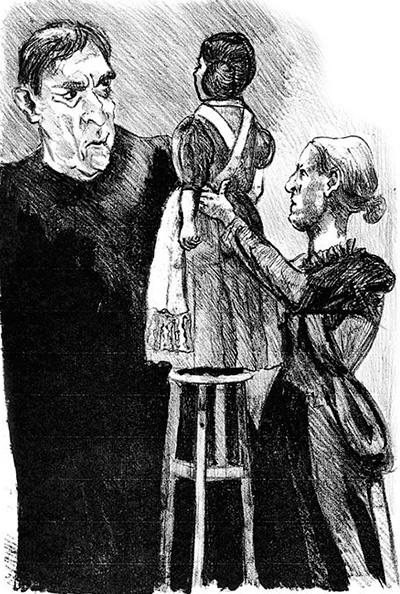 Jane Eyre Series. `Inspectión', 2001
Paula Rego was born in Lisbon in 1935 but she settled in London from the 50s, fact that did not separate her from her portuguese roots or the political worries of his country. Her early pieces use an abstract language, but she early defined her recognizable and personal style influenced by other artists (Bacon, Freud, Solana, Hogarth, Goya, etc.) and writers (Charlotte Brontë, Pérez Galdós and Martin McDonagh).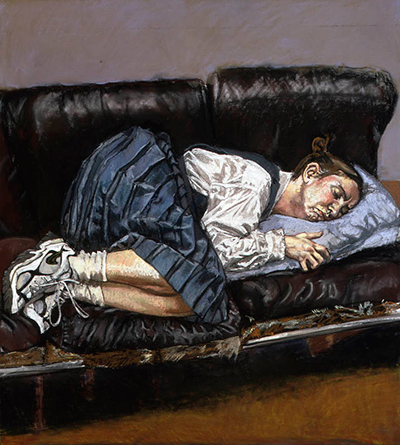 Abortion series, `Untitled´, 1998
Paula Rego´s artwork could be read as a great fable on human behaviour, where edifying morals doesn't exist. Throughout her subjects, many times hybridized, women-brid, women-dog, she reflects on cultural legacy of the patriarchy; and they speak out against the aggressions perpetrated by the hierarchies of power.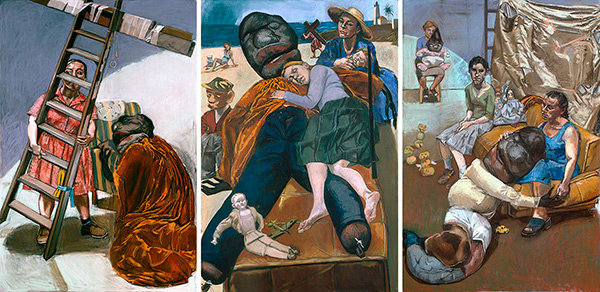 "The pillow man", 2004
The exhibition is organized in fifteen rooms, where Rego´s imaginary expresses. She takes a stand against the hypocrisy of bourgeois decorum; against women discrimination, by encouraging them to express their disobedient character, make their voices heard, ignoring male judgement; against traditional children's stories, that she resignifies; against the abuse of power of any kind, that results in estrangement or subjugation; against private and social conflicts, through grotesque stories of black humour inspired by literature; against unwanted oppression exerted by political figures from Portugal history, etc.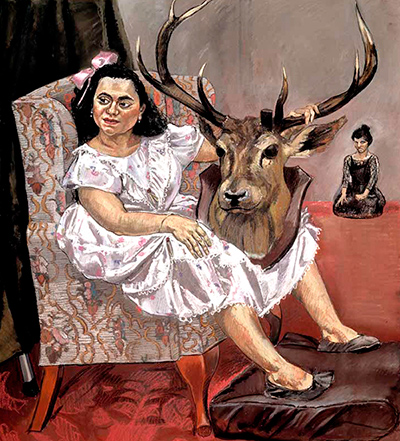 "Snow White Playing with her Father's Trophies", 1995
All of this offers a view of Paula Rego´s critical thinking. Through her paintings, drawings and prints she invites visitor to reflect with her. It can be highlighted her series on the subject of abortion, which she made after a referendum that was held on decriminalising it in Portugal, in 1998, Jane Eyre, by Charlotte Brontë, and Misericordia, by Benito Pérez Galdós. And other artworks such as The Pillowman, Scarecrow or The Old Republic, all of them with a clear interest in fighting social injustices.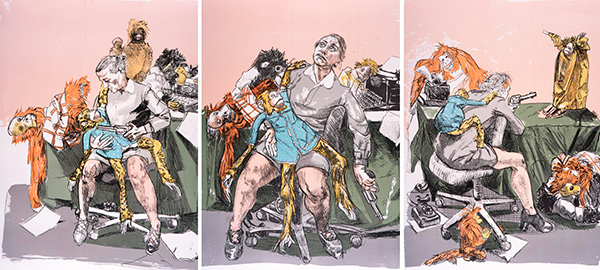 "Shakespeare's room", 2006