When reality overtakes photoshop
Oct 11, 2017
art madrid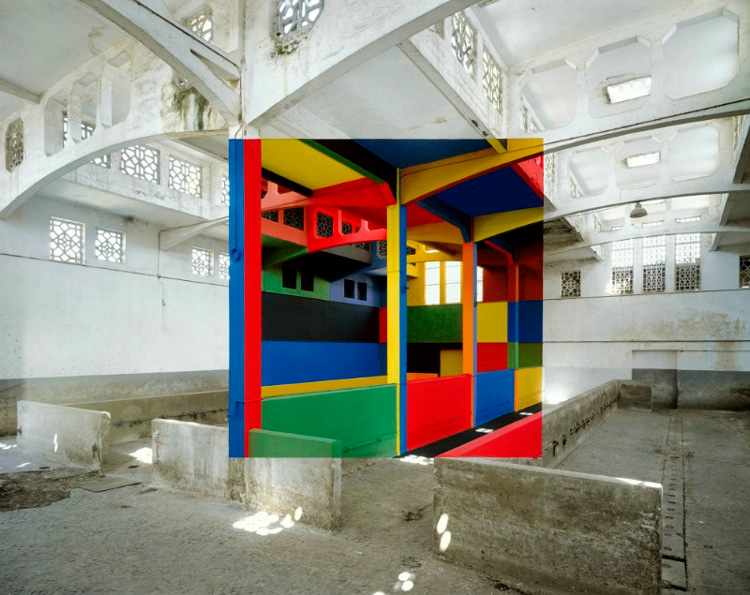 George Rousse. From the series "architectures virtuelles", 2016.
This piece by George Rousse is a fascinating optical illusion where the artist has intervened in the space looking for the right perspective to form the image. This French creator, who initially worked as a doctor, is a photographer that at a certain moment wanted to turn around his career. He entered into this discipline by specialising in architectural photography, and he reached to open a studio devoted to this kind of work. The next step was to create himself the image taken, with colourist designs and a perspectives game. Here, the point of view changes everything.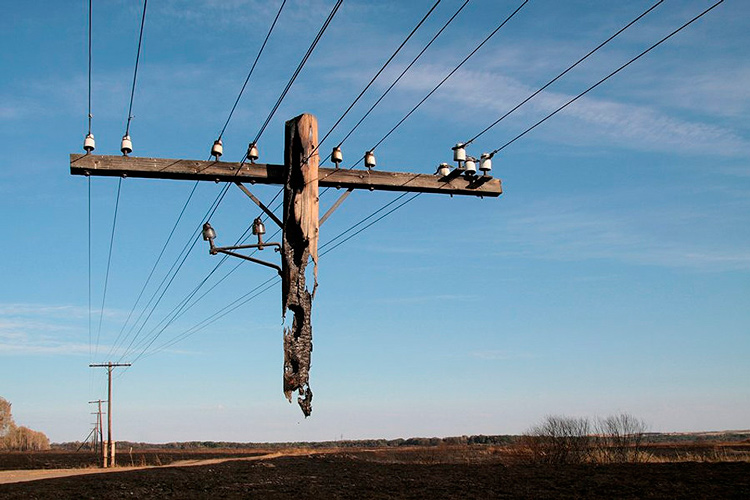 Igor Podgorny
Igor Podgorny is a freelance photographer from Moscow, though he educated as a geologist and, besides, he works as the efficient energy project manager of Greenpeace in Moscow. He counts on an incredible bank of images available at platforms like Shutterstock or Flickr, many of them taken in natural environments. This surprising photograph shows the effect of fire on an electric post that is still hanging from the wiring, suspended over a field completely devastated by the fire. It is hard to believe that this is not a set up.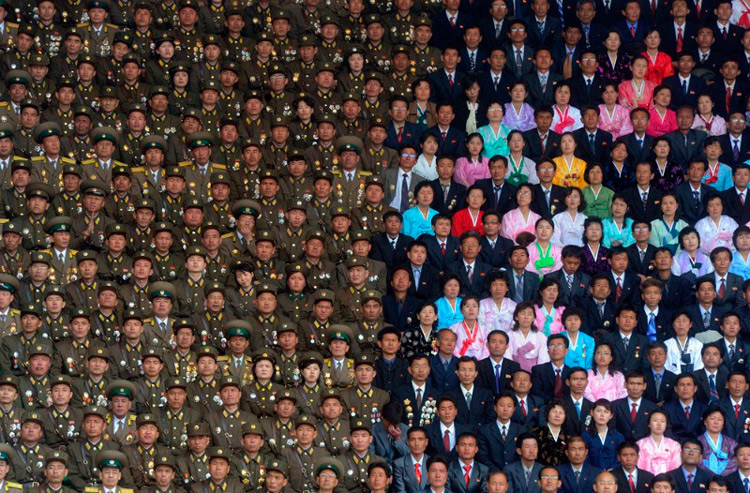 Ilya Pitalev
The famous idiom "an image worths more than a thousand words" perfectly fits with this photograph by Ilya Pitalev. This photojournalist from Moscow focused his recent work on portraying the social everyday life of North Korea, in a place where many times reality overpasses fiction. This image was taken during one of the military parades that the Government of Kim Jong-un periodically organises.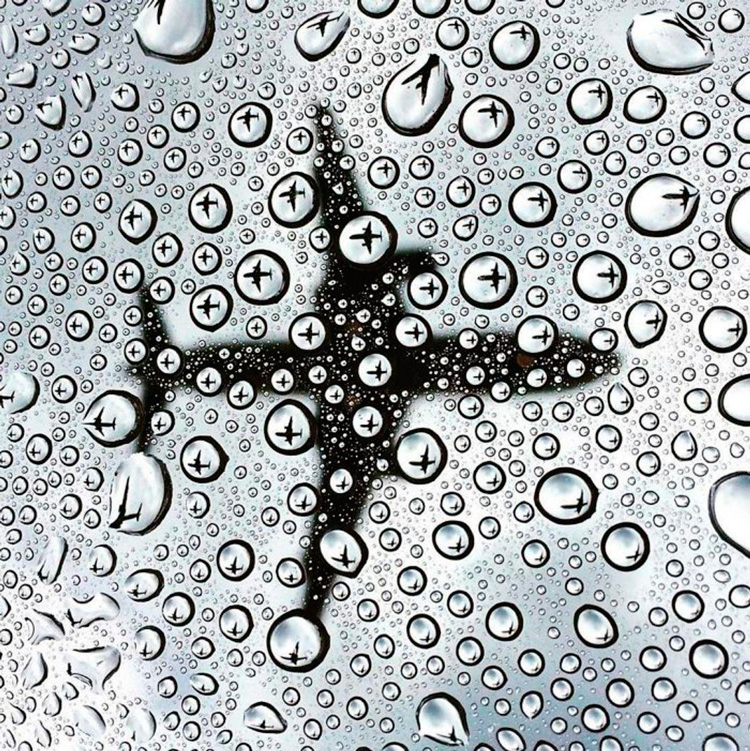 ChazDoge
The image enclosed in millions of water drops of an aeroplane while landing is delicate and beautiful. Colours create a hard contrast that outlines the aircraft silhouette and make it even more visible. The author of this image hides behind the mysterious name of Chaz Doge. Among the explanations that circulate on the net regarding this photograph, many people comment the chemical effect of acid rain to achieve this resu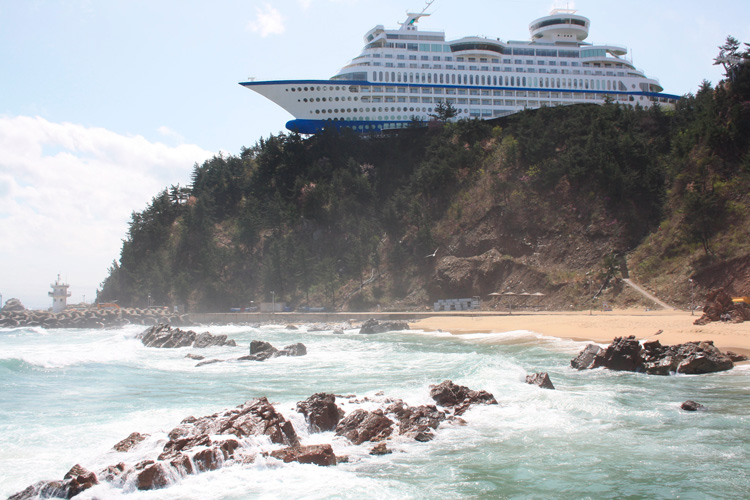 Hotel Sun Cruise Resort & Yacht, Jeongdongjin.
Finally, we bring this image that seems the scene of a sinking where a transatlantic had gotten stranded after water being emptied. But nothing further from reality. It is indeed a luxury hotel located in Jeongdongjin, in South Korea, that offers vertiginous sights of the cliff, though of a dubious aesthetic choice.