An excellent exhibition of the work of Henri Rousseau in Orsay
Jun 1, 2016
exhibitions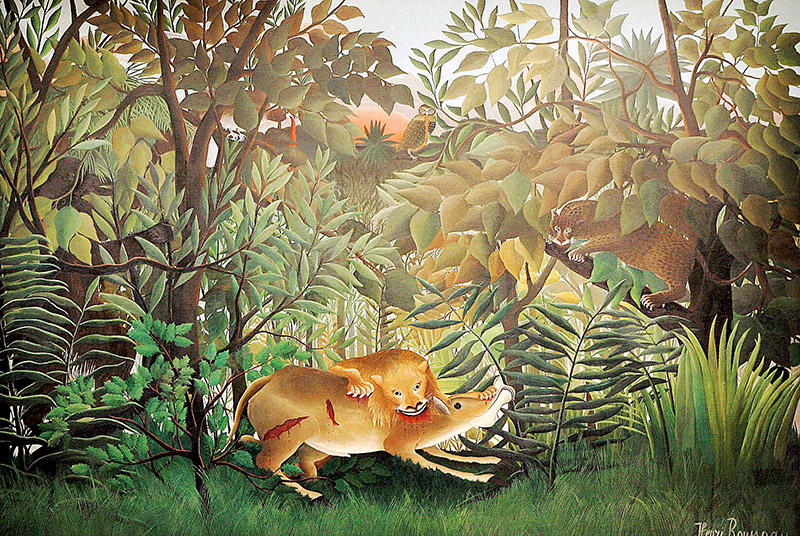 Son of a modest family, self-taught painter and late painter (started painting at the age of 40 years), Rousseau got in 1884 permission to make copies in the Louvre, the Luxembourg Museum or Versailles. Certainly a singular painter, his work lies in the change of century and with his naïf style he mixed his clasical sources of inspiration (Gerome, Bouguereau) with the new avant-garde. Now, the exhibition "Le Douanier Rousseau. L'innocence archaïque" this spring in the halls of the Orsay Museum in Paris, intended as a criticism of their art clarifier using reflection on the notion of archaism as a link through his work.
In Paris, the masterpieces of Henri Rousseau from collections of Orsay and l'Orangerie, are face to face with Seurat, Delaunay, Kandinsky and Picasso, in an original way to explore modernity.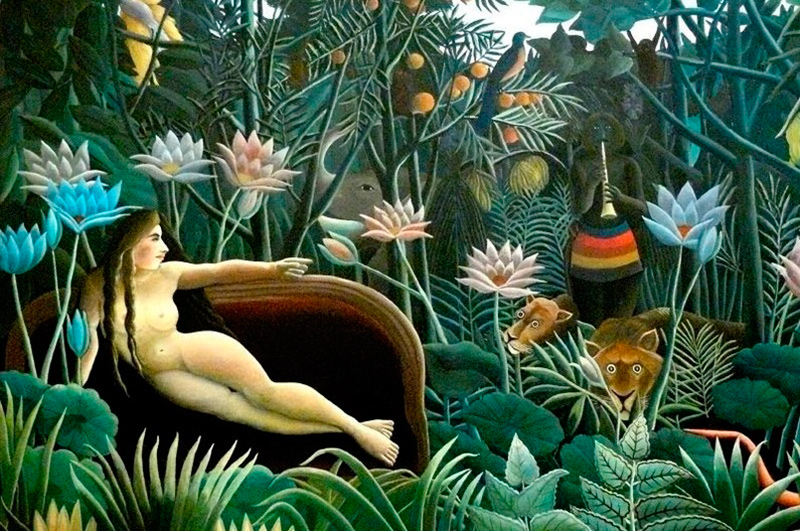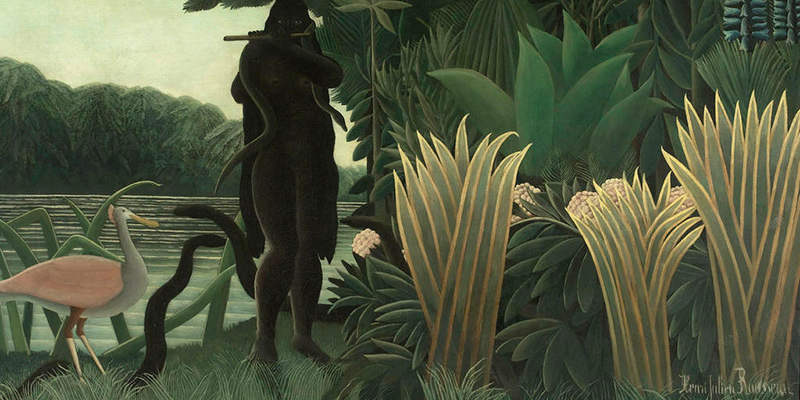 Rousseau, well aware of the originality of his art, strives to maintain the apparent naivete and innocence in his missing perspectives, his realistic image but without proportion and pure colors, to maintain the uniqueness of his work. The creators of the avant garde (writers, poets, painters ...) were the first to be interested in his work and Picasso, Delaunay, Leger or Kandinsky, they not only admired Rousseau's work but they also collect it.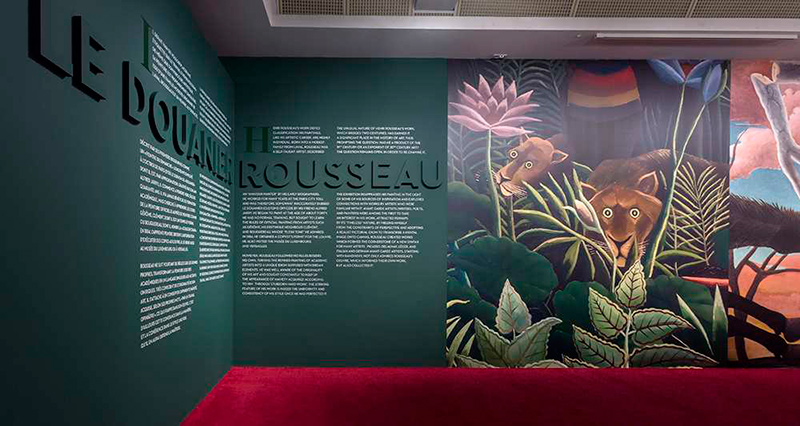 The Snake Charmer, the lion, the complete series of "Jungle", the Paris of Rousseau, his portraits ... until July 17 can learn about the life, work and the world of post impressionist and naive painter that through his style he opened the doors to freedom of styles.