ART MADRID OFFERS YOU A 700€ SCHOLARSHIP TO STUDY AT MADPHOTO!
Jul 1, 2018
art madrid
Art Madrid extends the scholarship of € 700 until July 15 with the initiation course, DCERO of Madphoto. If you are a photography lover and you're dying to learn, Art Madrid gives you the chance to win a scholarship to study with MADPHOTO. The DCERO course is the perfect way to get started in this discipline while having fun. We want you to get hooked on photography!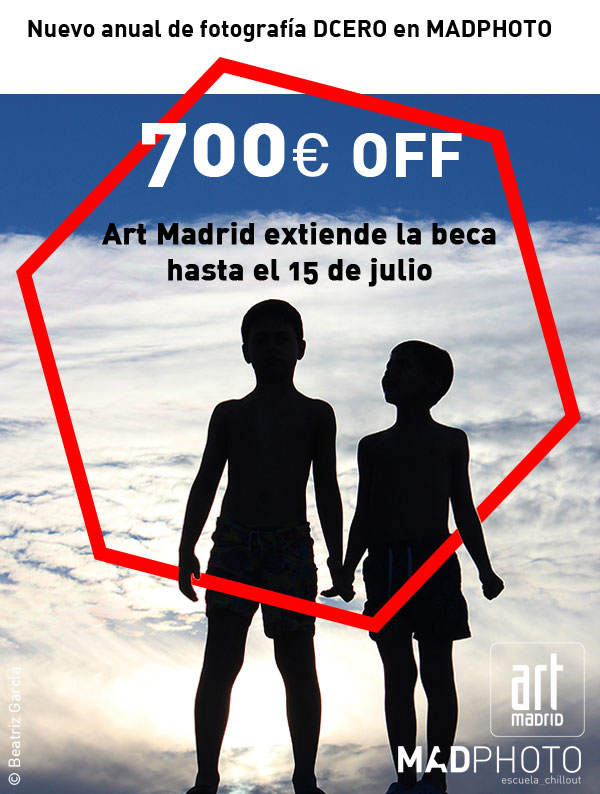 MADPHOTO offers a dynamic and active course in which to put into practice the acquired knowledge, photographic programs, sharing experiences and growing by learning. In addition, it makes available to its students the photographic studio and its goodwill so that the activities are entertaining, constructive and engaging.
This platform dedicated to the image is born from the dream of three mad people about photography who wanted to share their passion with the world. Their previous experience is in constant contact with the publishing sector and creative photography, as well as managing their own projects, organising exhibitions and publications and collaborating as photographers in numerous media.

And this unstoppable impulse is evident in all their proposals. MADPHOTO offers a 360º education in photography and video, from photoshop courses to master-classes on street snaps.
The DCERO course lasts one year, with a program that leaves room for creation and collective learning. It is an immersive proposal to get the most out of your camera, learn the tricks of lighting, initiate yourself to the composition of image and learn to develop your own photographic look.
Start: October 16 | 8pm
Schedule: Tuesday 8 to 10pm
Scholarship: 12 scholarships of 700€
Bases: Here