WHAT\'S BEHIND THE SCENES OF THE CHRISTMAS LOTTERY?
Dec 15, 2017
calendar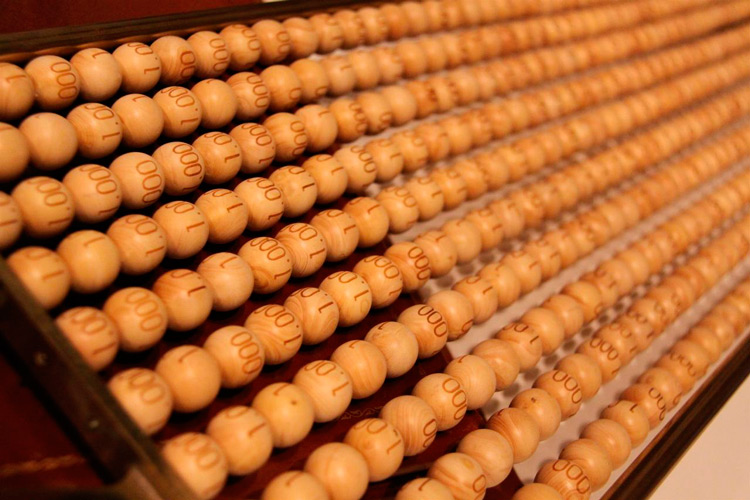 Although the origin of some of these customs goes back very far in time and on many occasions the trace has already been lost (pagan traditions mixed with religious celebrations, commercial strategies to release the surplus production, etc.), the lottery's history is much more recent and, however, unknown to many of us.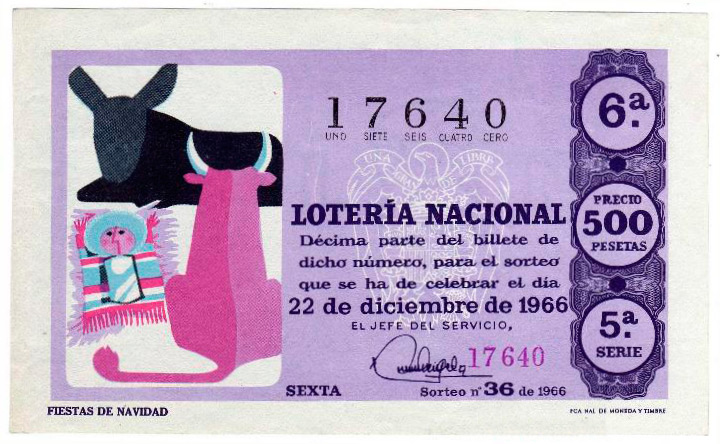 We bring here some curiosities about the history of the raffle and the process of design and production of tickets, something that for many of us goes unnoticed although it involves a huge amount of work and much anticipation. And even, those who are really anticipated and want to try their luck by bringing tickets from different places of Spain that they visit during their summer holidays will know that there are numbers for sale already at that time.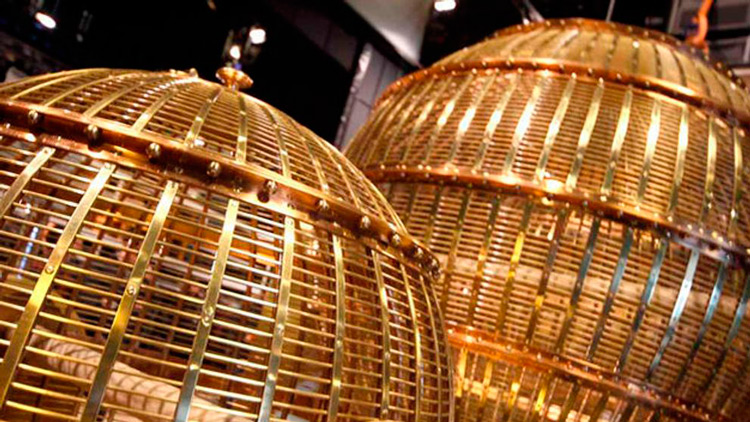 The production of lottery tickets is the exclusive responsibility of the National Currency and Stamp Factory, a project that every year undertakes with the highest professional zeal and maximum secrecy. But few know that the process of making begins the third week of April and that already on San Fermín people begin to buy tickets (they are officially on sale the on July 1st). Between April and June, 87% of all tickets are produced and then distributed throughout Spain through a random number distribution system. Tickets are printed with special inks on security OCR paper, to prevent counterfeiting. The sale is entrusted to Lotteries and State Bets through their administrations because the logistics of the raffle is a coordinated work between the FNMT and Lotteries.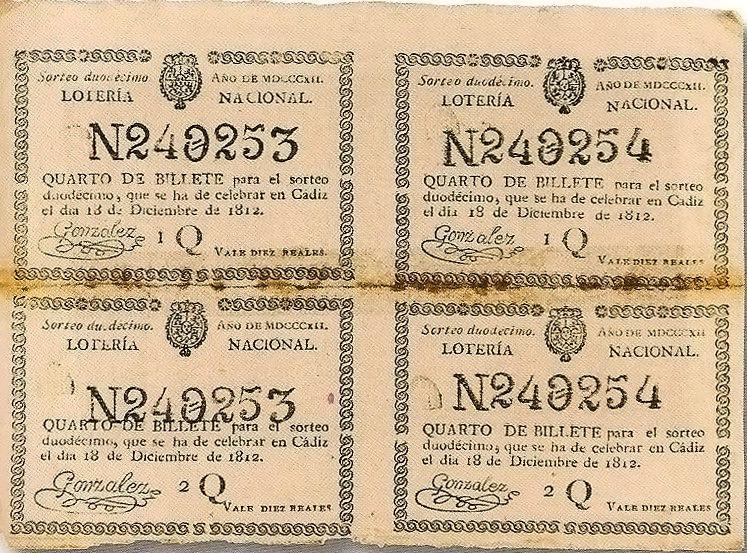 Those of you who already have a ticket in your hands will have seen that this year's image is the "Adoration of the Shepherds" by Murillo (ca. 1650). The choice of the image of the 180 million tickets is the first part of the whole process, before selecting the main colour and the background design. Then, it's up to choose the series that will go on sale before starting the printing process. Each edition chooses an image linked to Christmas by Spanish artists, often with religious motives.
These are just some of the details of a raffle that began in 1812 with 12,000 numbers (today are 66,000), with a prize of 8,000 pesos and a price per ticket of 40 reals. Almost two centuries of history that have given rise to a true tradition.