THE DIVERSITY OF MARCEL BROODTHAERS
Nov 23, 2016
exhibitions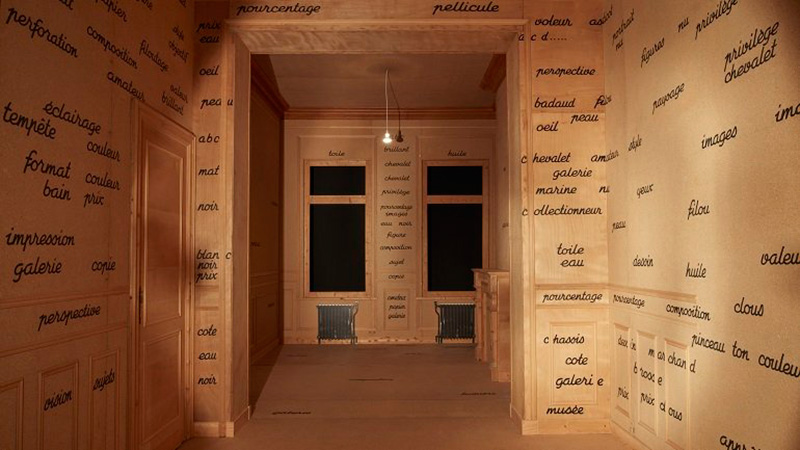 Photo of the exhibition
Marcel Broodthaers (1924- 1976), a Belgian conceptual artist who based his work on research and new proposals, began his artistic career immersed in the world of literature and cinema, working as a journalist. At age 40 his vision changed and he dedicated his life to the creation of new plastic proposals.
Influenced by the surrealism and the experience of filmmaker that was acquiring throughout the years, Broodthaers, continued with its walk by the world of the art with found objects creating collages. Already in the final stretch of his career, he opted for large format works that longed for a space larger than the rooms of a museum.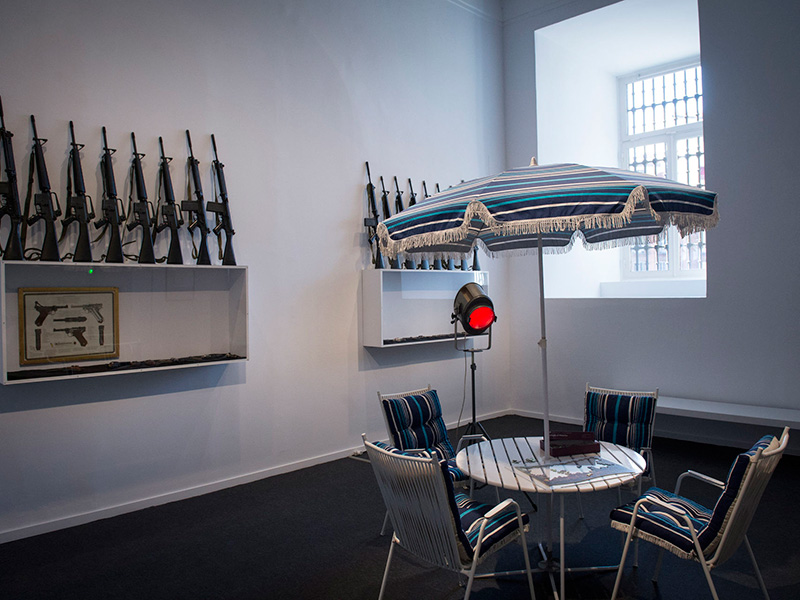 Marcel Broodthaers installation
This retrospective analyzes the entire career of the artist with international colors. The diversity of trends is reflected in this sample of more than 300 pieces and the publication of an extensive catalog that can be found in Spanish and English. The curators Jean-François Chevrier, Thierry de Duve and Benjamin H. Buchloh, have colaborated in the editing of texts.
The curious thing about this exhibition is that not only has the MoMA contributed to the creation of this exhibition, such as the Tate Gallery in London, the National Gallery in Washington, the National Gallery of Scotland, the MACBA in Barcelona, ??or the Georges Center Pompidou of Paris, have left their pieces to carry out this great exhibition.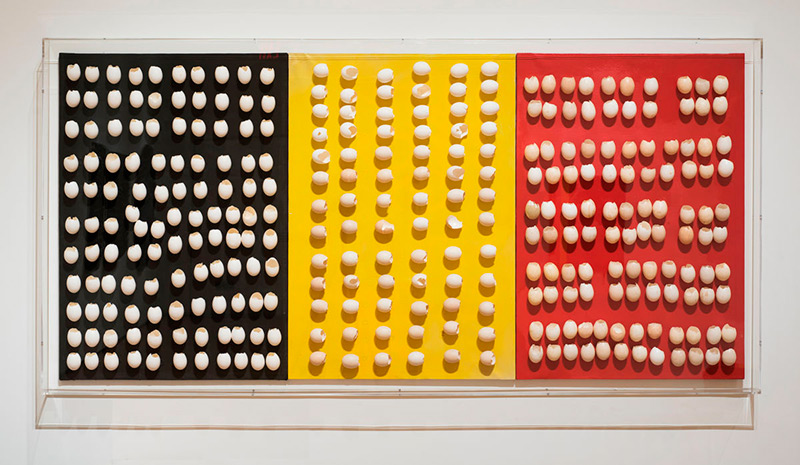 Marcel Broodthaers. No title. Triptych. Egg shells on three painted canvases. Image courtesy of Maria Gilissen Archives of Marcel Broodthaers
And not only the people who go to Madrid can enjoy it, was previously in New York in MoMa and in 2017 will end in The Kunstsammlung Nordrhein-Westfalen, Düsseldorf (Germany), but you are still in time to visit it until September in the Sabatini Building . The curious thing about the experience is that we are facing an exhibition within another exhibition, as it addresses different disciplines and totally different manifestations.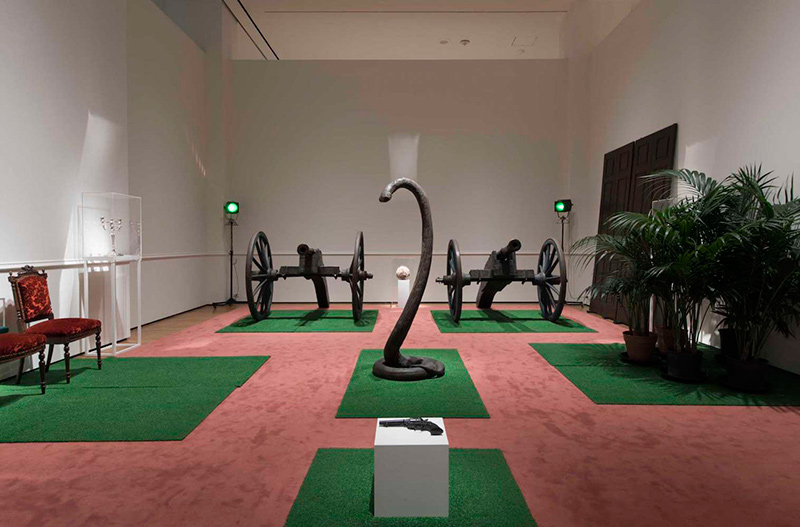 Decorated. An achievement of Marcel Broodthaers (1975)
Broodthaers, reinvented himself as he did with the language of his works. He gave the objects a new meaning adapting them to the space where they cohabit between them. Many of the elements used by the artist are organic, giving special importance to eggshells or mussels (foods famous in the Belgian diet). This exhibition does not leave indifferent to the most curious.