THE EXPECTED ONE PROJECT OF ART MADRID 17
Jan 26, 2017
art madrid
Curated by Carlos Delgado Mayordomo, the proposal talks about concepts as territory, displacement and identity. The selection includes these artists: Rubén Martín de Lucas, Mariajosé Gallardo, Irene Cruz, Renato Costa, Acaymo S. Cuesta, Keke Vilabelda, Eloy Arribas and Ernesto Rancaño.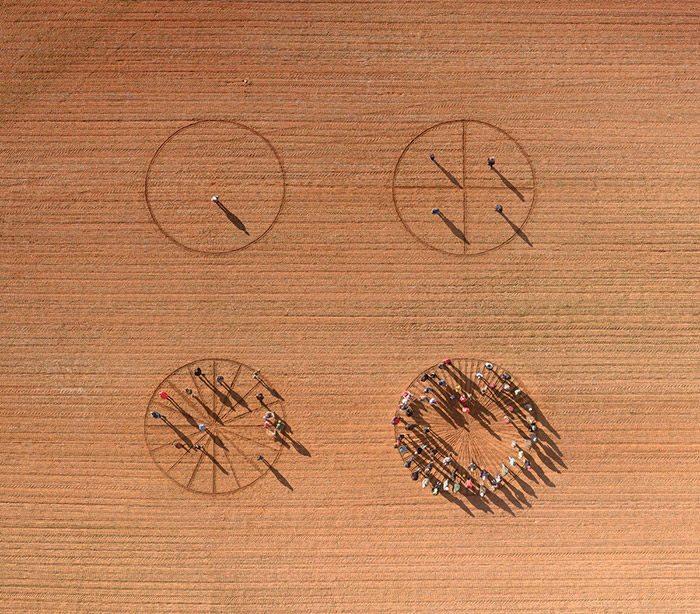 Rubén Martín de Lucas. Genesis 1.28. Creced and Multiplied. Circles Action in the landscape. Photography. Pigmented inks on siliconized microporous paper on 3mm methacrylate mounted on dibond. 120 x 150 cm. Ed.5 + PA. 2017
Rubén Martín de Lucas (Madrid, 1977) with the BAT gallery Alberto Cornejo (Madrid), Engineer studies by the Polytechnic University of Madrid but declines to exercise the engineering to dedicate itself completely to art. Member of the multidisciplinary group Boa Mistura, group of artists with roots in graffiti that has intervened among others in the National Museum of Art Reina Sofía, Casa Encendida, International Festival of Arts of Castilla Leon.
The main obsession of the artist it is to reduce the forms to the essential, emphasizing the expressive force of graphics, fragments of collages or of the big planes, conceived as zones that allow to concentrate the information of the art piece that should reach the viewer. His works are not simple photographs because he modifies them by painting on them with oil or by creating collages with different images.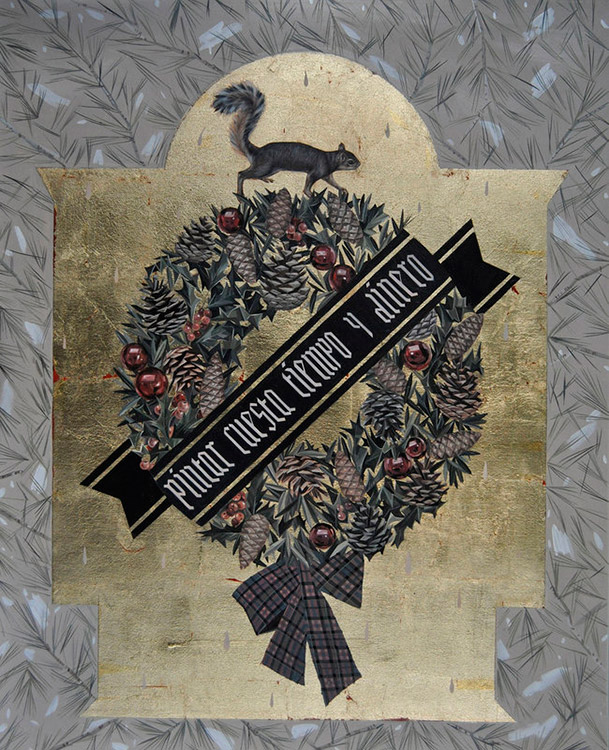 Mariajosé Gallardo. Painting cost time and money - Oil, enamel and gold leaf on canvas - 100 x 81 cm - 2016
Mariajosé Gallardo (Villaf. De los Barros, Badajoz, 1978), participates with Espacio Olvera (Seville). Graduate in Fine Arts in the specialty of Design and Engraving, by the University of Seville. We can highlight awards such as the Focus Abengoa, the presence of her work in numerous foundations or her individual exhibition in the CAAC (Andalusian Center for Contemporary Art).
Throughout her different projects, Mariajosé Gallardo, has built her own plastic vocabulary and has made her works easily recognizable. In its representative lexicon are always present emblems, symbols, religious motives, esoteric, heraldry, ex-votos or reliquaries; she offers the possibility of thinking the painting from different parameters not only by the strictly plastic or aesthetic point of view.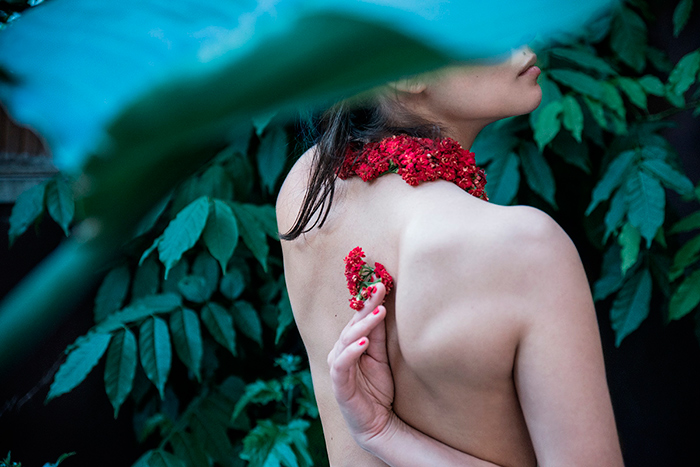 Irene Cruz. The Muses - Photograph - 40 x 60 cm - 2016
Irene Cruz (Madrid, 1987) with the gallery Fifty Dots Gallery (Barcelona), an artist very recognized in the contemporary artistic world. Degree in the Universidad Complutense de Madrid in Advertising and Public Relations and Audiovisual Communication. She obtained the International Master EFTI, specializing in Conceptual photography and artistic creation. She currently lives and works in Berlin, and she has made more than 250 photography exhibitions, video art and video installations around the world, highlighting such places as the Palais de Tokyo in Paris, the BB.AA Circle in Madrid and the New York Art Project Art Space.
Renato Costa. Tan-Gentes - Oil on canvas - 140 x 140 cm - 2016
Renato Costa (Rio de Janeiro, Brazil, 1974) that participates with Javier Silva Gallery (Valladolid) He began his profession in his father ?attelier. After graduated with a degree in Fine Arts in University Complutense of Madrid, he moved to that city until the present time. His work is defined by expressing intensely the emotions through its technical and thematic characteristics. The key issues are the relationship between the past and the present, not only the personal but also the collective. Figuration, subjectivity and open emotions, converging in his work into a more conceptual art.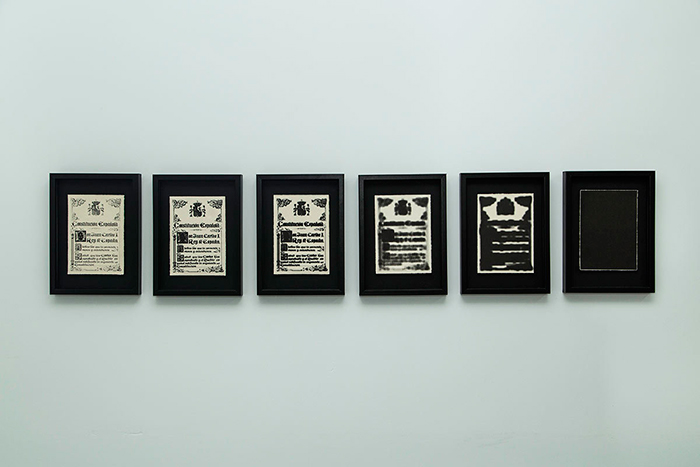 Acaymo S.Cuesta. Preámbulo - Photographed on photopolymer plate. Black offset ink. Super alpha paper. Polyptych composed of 7 engravings

Acaymo S.Cuesta (Las Palmas de Gran Canaria, 1983) with the La Isla Gallery (Madrid). Graduate in Fine Arts, studied the Master of Artistic Production. He has exhibited individually in the Gallery No Place of Quito, Ecuador, the Gallery of Art U.L.P.G.C of Las Palmas of Gran Canaria and in Foundation Mapfre of Tenerife. He has participated in collective exhibitions in T.E.A. (Tenerife Spaces of the Arts), in Camino Largo 31, La Laguna, Tenerife, Estudio Andrés Delgado, Madrid, in San Miguel de Tucumán, Argentina and at the School of Design of the Polytechnic University of Valencia, among others.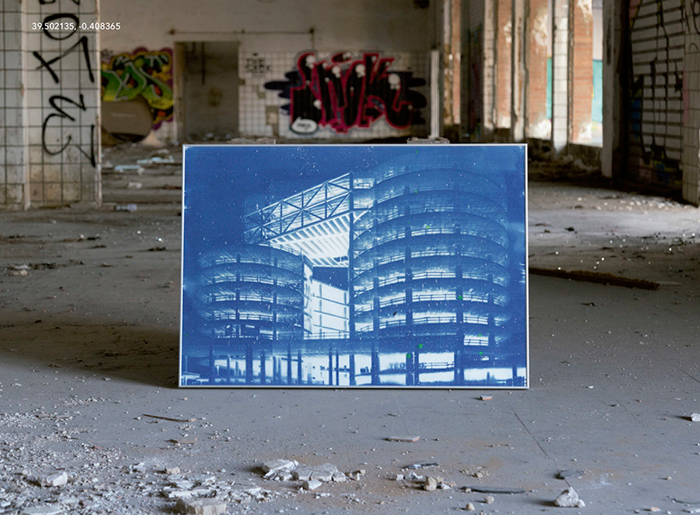 Keke Vilabelda. Bone and concrete 4 - - 100 x 70 cm - 2016
Keke Vilabelda (Valencia, 1986) participant with Kir Royal Gallery (Madrid). Graduated in Fine Arts at the Polytechnic University of San Carlos, Valencia. He has exhibited individually in galleries such as the Kir Royal Gallery in Valencia, the Rodríguez Gallery in Poland, Plecto Gallery and Contemporary Lokus in Medellín, or the Coldharbour London Gallery in London. He has also participated in collective exhibitions such as, "Injuve with the young creation" in the Sala Amadis, Madrid. "Languages in Paper" at the Fernando Pradilla Gallery or the Beautiful New World, International Contemporary Art Exhibition, Nanjin.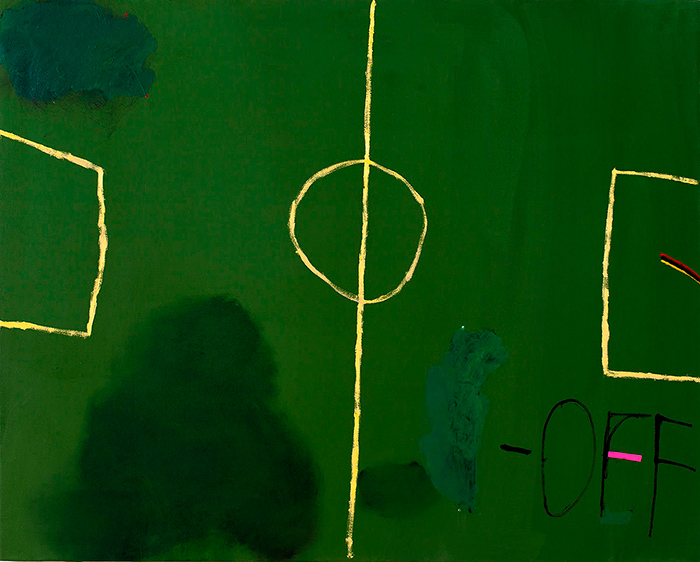 Eloy Arribas. Sin título - Oil and collage on canvas - 100 x 81 cm - 2016
Eloy Arribas (Valladolid, 1991) with Silves Arte Contemporáneo (Huércal-Overa, Almería) Painting, he finished his training with a Master's Degree in Teacher Training. He has exhibited individually in Salamanca in the Space 3K Art and DA2, in Almería in the Gallery Mojácar Factory and in Valladolid in the Gallery Javier Silva. He is currently planning two other exhibitions, one in Madrid. She has participated in a large number of collective exhibitions such as "Flashes" at the Cultural Center of La Carolina, Jaén, and in "Open Studio" with Mabel Esteban and Brin Magenta at Escorpión Producciones, Salamanca.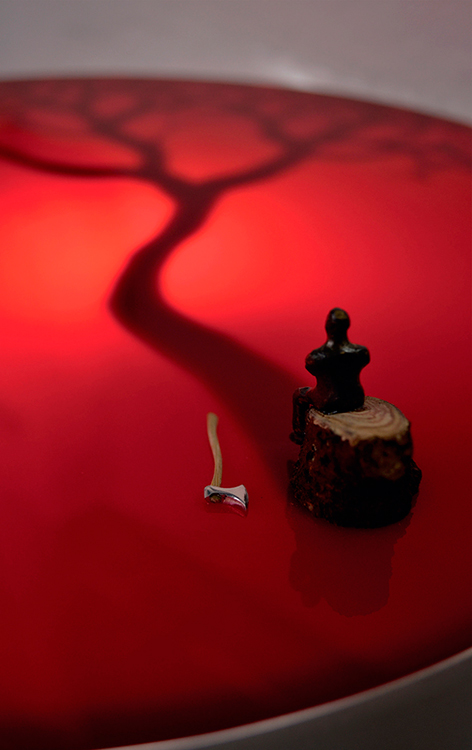 Ernesto Rancaño. Sombras del ayer - Mixed media (Light boxes) - 35 x 6 cm - 2016
Ernesto Rancaño (Havana, Cuba, 1968) participates with South Border Gallery (Beirut, Lebanon). He studied at the National School of Plastic Arts from 1987 to 1991, where he graduated in the specialty of Painting and Drawing. He obtained the First Prize in the Contest of Posters sponsored and summoned by the CETSS, Havana, Cuba. His works are in permanent collections in Panama, Mexico, Jamaica and Spain. Also, he has participated in numerous collective exhibitions. Since 1995 he has been a member of the National Union of Writers and Artists of Cuba (UNEAC). Some of his individual exhibitions are "Karma" at the Cuba Pavilion in Havana or "Half of my life" in 2012.