THE FACE OF CONTEMPORARY MODERNITY
Apr 18, 2017
exhibitions
Lyonel Feininger, Untitled (Crystals Broken), 1927. Oil on canvas, 72 x 70 cm. Particular collection. Courtesy Moeller Fine Art, New York © Moeller Fine Art, New York © VEGAP, Madrid, 2017. Image courtesy of Juan March Foundation.
Lyonel feininger (1971-1956) was an American artist of German ancestry who was an essential for the artistic panorama of the avant-gardes. He began his training in music, encouraged by his parents who also shared that passion. At the age of 16 his life took a turn and began to experiment with drawing and illustration, his main passion. He entered the world of comics and his cartoons soon dressed the covers of American and German magazines. After consolidating his career in that genre, he became more and more determined by painting and this allowed him to freely develop his creative capacity.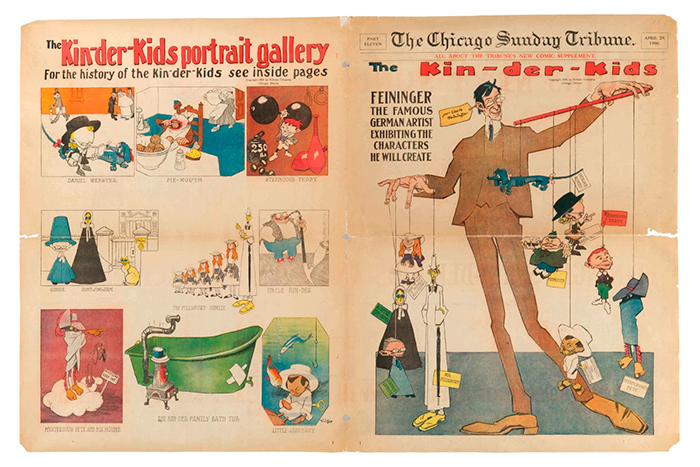 Children Kin-der: The famous German artist Feininger presents the characters he will create. In The Chicago Sunday Tribune, April 29, 1906. Photomechanical print, 58 x 89 cm. © Moeller Fine Art, New York. © VEGAP, Madrid, 2017.

At the beginning of the twentieth century, he adopted more abstract language by entering into the knowledge of straight lines and fragmented planes of color. As early as 1919, Walter Gropius himself encouraged him to teach engraving at the Bauhaus and this was his task until its closure in 1932 by the Nazis. After this historical event he decided to move to the United States where he would continue to create until his death. Here, it is where the Juan March Foundation (Madrid) enters, which takes time expressing figures and movements little explored.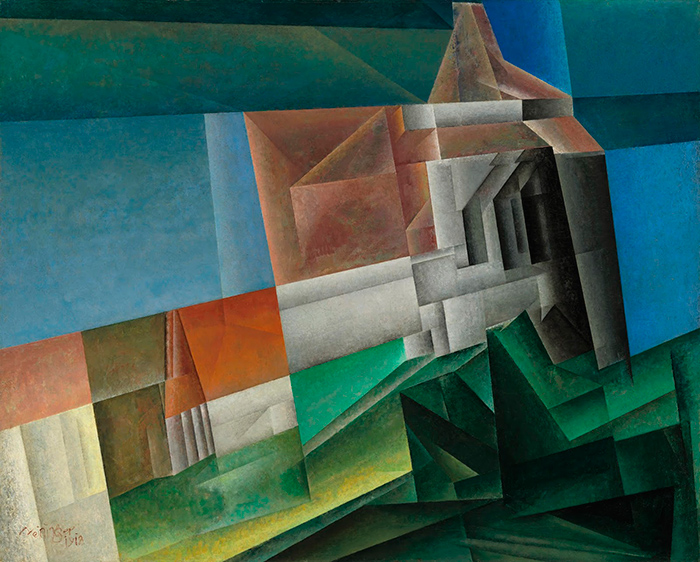 Zirchow VII (1918). Oil on canvas, 80.7 x 100.6 cm. National Gallery of Art, Washington. © VEGAP, Madrid, 2017.
With Lyonel Feininger (1871-1956), a retrospective of his entire career, he shows more than 400 works alternating techniques and styles that was adopted throughout his artistic life. Coming from public and private collections in Europe and the United States, they also deal with different topics such as caricature, satirical drawings, their fixation by bridges or the representation of such emblematic places as Paris or Manhattan. The exhibition is completed with a catalog that awaits inside the biography of the artist with essays and texts by well-known personalities such as Martin Faass or Sebastian Ehlert.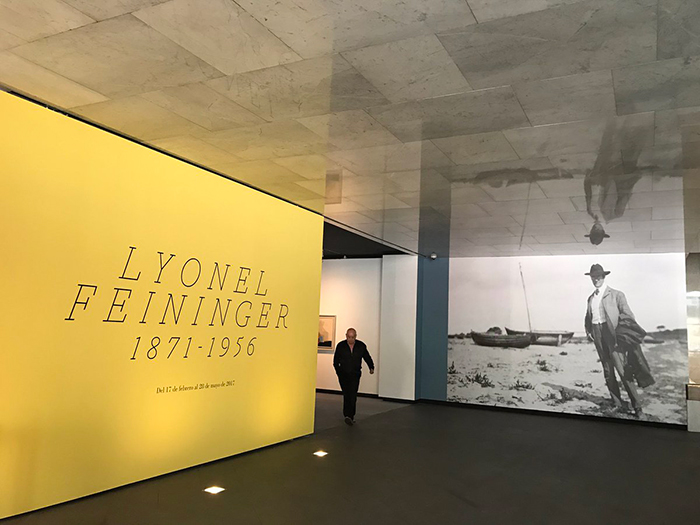 View of the exhibition
The director of the Foundation, Javier Gomá, along with the director of exhibitions Manuel Fontán assure that he is a figure that for many he fell into oblivion, and with this sample he wants to pay homage to what was a genius of his generation. The exhibition will run until May 28.