THE PORTUGUESE GALLERIES OF ART MADRID FAIR
Feb 2, 2017
art madrid
While Art Lounge repeats in Art MAdrid, Nuno Sacramento and Arte Periférica are premiered in this edition with new artists and others of recognized trajectory. An opportunity to get closer to the Portuguese art market.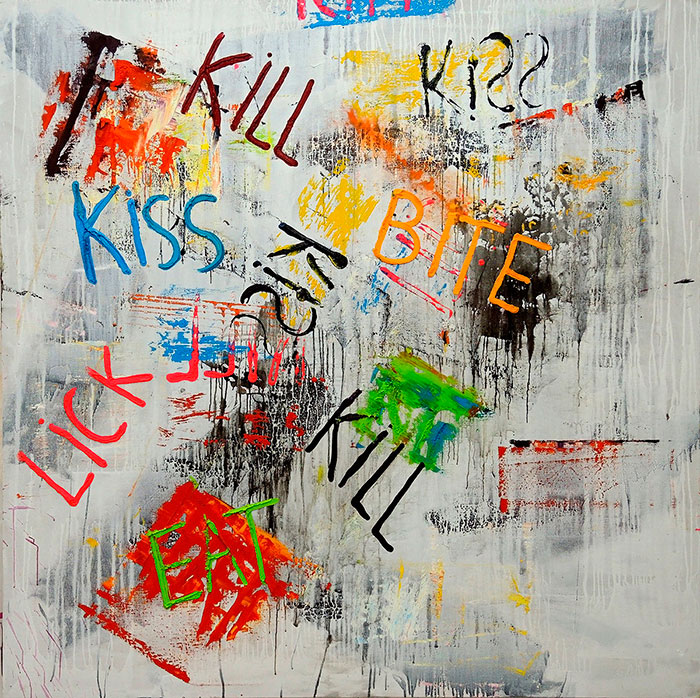 Papartus. Untitled - Mixed media on canvas - 200 x 200 cm - 2014

The gallery Nuno Sacramento was founded in the city of Aveiro (Portugal) in 2003. In 2009 the gallery changes its headquarters to Ílhavo, where it has a space specially designed to be a contemporary art gallery. Nuno Sacramento performs six individual and collective exhibitions per year, and publishes catalogs about its artists. In addition, he actively participates in museums and cultural centers in many Portuguese cities and around the world, highlighting those made in the Museum of Decorative Arts in Havana and those of the CEART Museum in Madrid.
Nuno Sacramento comes to Art Madrid'17 with a monograph by the artist Papartus, who returns to the cultural scene in Madrid with recent works of large format. Some of the artist's pieces are in public collections such as the Huarte Museum in Navarra, the Malaga Architects Association and the Pamplona City Hall, among others.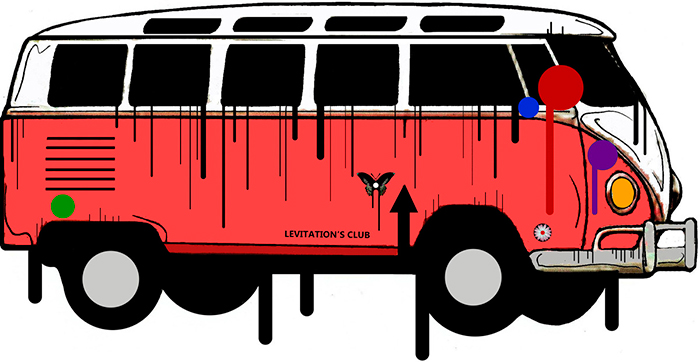 Joâo Noutel. Untitled - Mixed technique on MDF - 130 x 68 cm - 2016

Art Lounge Gallery, one of the veteran foreign galleries in Art Madrid, selects artists from many different origins, defending the importance of cultural exchange and promoting the work of artists little known in Portugal. Its intention is to enhance the internationalization of the contemporary plastic arts.
The gallery will exhibit in its stand the work of artists with very different lines, like Fabio Camarotta, Ana Michaelis, Joâo Noutel, the Spanish Carmen Calvo, Angela Bassano and Felix Farfán.
The work of Farfán (Brazil, 1960), for example, has enjoyed great recognition in South America, especially in his native Brazil, in the 80's of last century. His work has participated in numerous collective and individual exhibitions in Brazil, Brasilia, Recife, Olinda and Sao Paulo. In his art works, with a style very similar to Carmen Calvo's, the artist mixes drawing with the assemblage and collage, traditional symbols and popular culture in colorful mixed techniques on which embroiery, rips and colors to create their particular universe.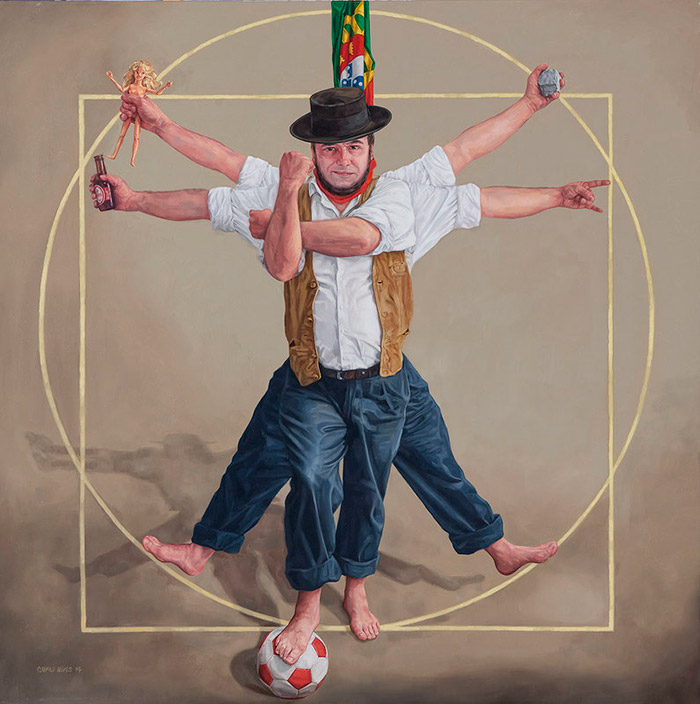 Camilo Alves. Zé Povinho according to Vetrúvio. Oil on canvas. 100x100 cm. 2014
Arte Periférica Gallery was founded in 1991 by Anabela Antunes and Pedro Reigadas and, since 1994, occupies a special place in the popular Cultural Center of Belem, on the outskirts of Lisbon, where it also has a shop of Fine Arts products. During 25 years of activity it has been outstanding for promoting the work of young artists from inside and outside Portugal, with special dedication to Spanish and Asian artists. Arte Periférica has imposed an ambitious agenda with 12 annual exhibitions.
His proposal for Art Madrid includes the work of Angela Sanchez, Eva Navarro, Eva Armisén, Camilo Alves and Isabel Sabino.
Isabel Sabino (Lisbon, 1955) has exhibited individually in Lisbon on numerous occasions, with Arte Periférica Gallery but also with the Galería Novo Século and at the Casa Museo Jorge Vieira. He has participated in collective exhibitions such as the Biennial of Lagos or the Biennial of Vila Nova de Cerveira. Her work, eminently on paper, is expressed in mixed techniques, watercolors and drawing to talk about an almost surrealist figuration in which the scenes - ilusions , allegories and dreams- appear fulled of color spots, geometric structures and apparently delocalized elements in a Painting full of energy.