THE WOMEN?S GALLERISTS ARE STRONG IN THE NORTH ... AND IN ART MADRID
Jan 20, 2017
art madrid
We are pleased to see how women gallery owners have strengthened their presence and visibility on the stage of contemporary Spanish art and, from Galicia and Asturias, some of their best representatives arrive at our fair.
Lino Lago. Yellow paint on Gioconda. Oil on linen. 122 x 81.5 cm. 2016
Moret Art is a company formed by a team of professionals specialized in the contemporary art market with a firm commitment to the dissemination and development of the work of emerging artists, both national and international, for which they have incorporated documentary supports, activities Didactic, artistic encounters and technological resources, both online and offline. In Art Madrid'17 we can see the work of his artists Xurxo Gómez-Chao, Miguel Piñeiro, Daniel Sueiras and Lino Lago.
Lino Lago and Daniel Sueiras are betting on a portrayal and figurative painting that bring us closer to consumer culture, giving new meaning to fixed stereotypes. Along with the others they make of Moret Art, a obligatory stop inside the fair.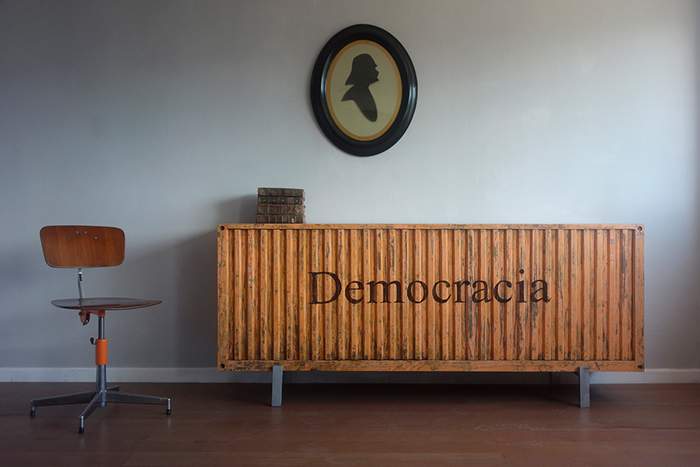 Los Barreiro.Containers. Containers. Mixed technique (objects and painting). 2016
The Montenegro Gallery, in this case directed by Víctor Rodeiro Montenegro, is based in Vigo and was founded in 1987. It represents Spanish and international artists framed in Historical Vanguard and Modern International Art, reserving a special section for Galician art. Francisco Pazos, Los Barreiro, Adolfo Schlosser and Jorge Barbi are the artists with whom we are surprised in this edition, two very different visions on contemporary sculpture.
Los Barreiro in particular, a team that stands out for the fusion of aesthetic and conceptual ideas of both. It results in a new contribution to the object-art of single piece, with reminiscences that go from the pop art and abstract to the industrial style. A safe bet based on the current culture.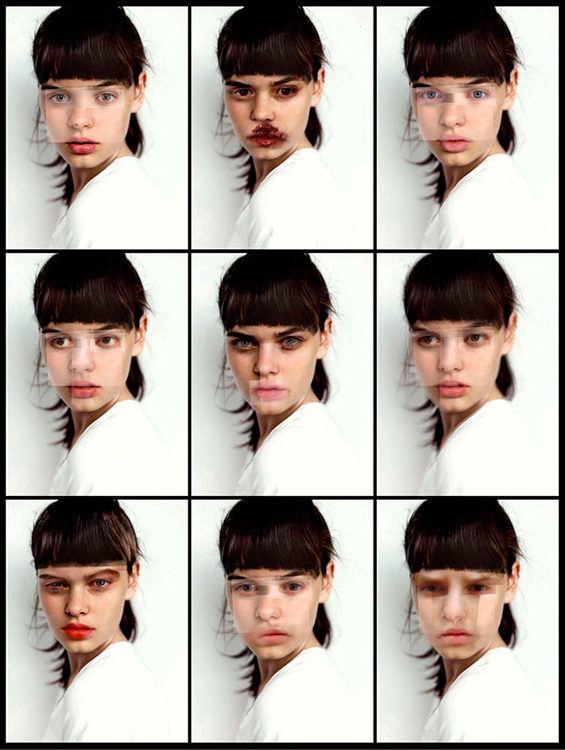 Yolanda Dorda. Sin título. No title. Mixed media on paper. 150 x 108 cm. 2016
The new Luisa Pita Art Gallery project was born to continue the activity of the Bus Station Space Gallery, founded and directed by Luisa Pita, in Santiago de Compostela since 2012. Focused now from the experience acquired as a more ambitious cultural project, With its own and more personal meaning, as a meeting point for artists of recognized prestige and emerging. The works of Yolanda Dorda and Rebeca Plana compose their proposal for Art Madrid'17.
Two women, with very powerful work that with great narrative expression will delight us with their presence. The oil on canvas and mixed media will meet on the stand of this gallery so fresh and dynamic.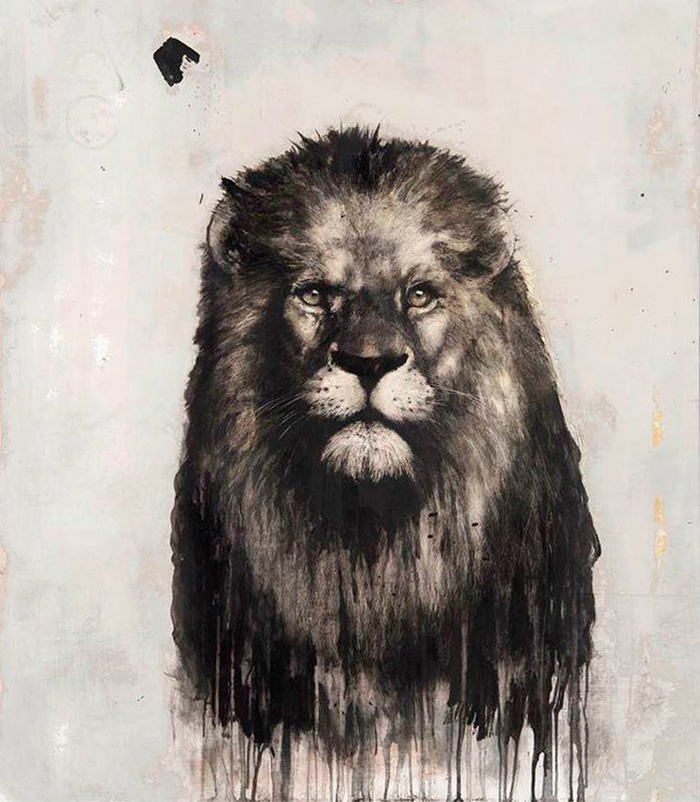 David Morago. Lion's Head. Acrylic and graphite on wood. 113.5x 99.5 cm. 2016
The gallery owner Aurora Vigil-Escalera is one of the veterans at Art Madrid and runs a new space, Aurora Vigil-Escalera Gallery, which brings together two key factors: experience - with more than 30 years in the sector - and quality. The variety in the cultural offer and the category of the artists represented become the hallmarks of this new project that is updated and adapted to the personal concerns of its director and to the continuous changes in the art sector. The ambitious proposal that brings us to the fair includes artists such as David Rodriguez Caballero, Pablo Genovés, Rafa Macarrón, Herminio, Isabel Muñóz, Juan Genovés, Ismael Lagares, David Morago and Mariano Matarranz.
The photographer Isabel Muñoz has been able to highlight the diversity of proposals that characterize the contemporary Spanish photographic scene, betting on the platinum styling technique and the large format with the aim of reinforcing her discourse: her passion for the body as a form of Approach to the study of the human being. While David Morago, bet on a more wild and animalistic aesthetic with his mixed techniques on board.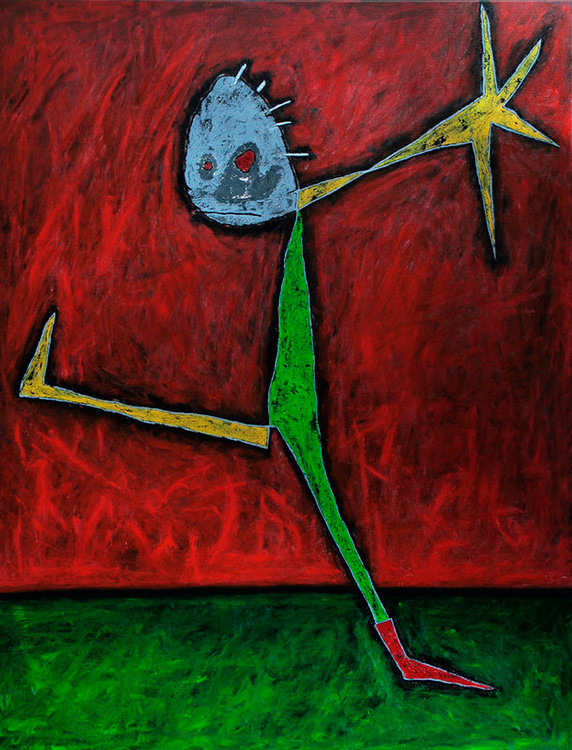 Eric Bocanegra. Eric Bocanegra. Virio 2. Oil on canvas. 116 x 89 cm. 2015
The Arancha Osoro Gallery is an art space located in the exhibition center of Oviedo, dedicated to the promotion of contemporary art, discovering and working with new promises in wide collaboration with the artistic and production centers. His proposal is simple: to physically and emotionally bring current art to the people, doing it in an active way, that stimulates, that makes you feel. In Art Madrid'17 we will approach the work of Kiko Miyares, Covadonga Valdés, Eric Bocanegra and Pedro Fano.
Eric Bocanegra in particular, develops a style that allows him to unleash his imagery, ghosts and worries. The painting becomes his life, and this speech knows how to bring the table through oil and acrylic. A very intense and minimalist work.