VIDEO ART LOOKING AT THE SEA: THE NETHERLANDS AND PORTUGAL
Jul 16, 2020
art madrid
We finish our review of the screenings cycle that took place during the "Art Madrid-Proyector'20" program with the BUT Film Festival (Netherlands) and the three Portuguese proposals of InShadow, Loop.Lisboa and FUSO - Lisbon Annual Festival of International Video Art.
While FUSO and Loop are exclusively dedicated to video creation and film proposals, InShadow and BUT host more cross-cutting initiatives where different disciplines are worked on or they give way to more experimental and underground works. For Art Madrid, Loop and FUSO came up with a joint proposal around the work of the artist João Cristóvão Leitão.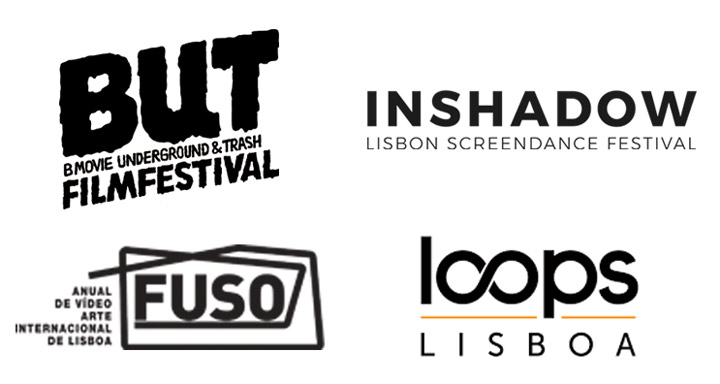 The InShadow festival presents the best of transdisciplinary artistic creation in the areas of video dance, documentary, performance, exhibitions and installations. Its 11th edition was held at a dozen venues in the city of Lisbon: Marioneta Museum, Teatro do Bairro, Portuguese Cinematheque, Junior Cinematheque, Santa Catarina Space, Mercês Cultural Center, Marvila Library, Appleton Square, FBAUL Cistern, Ler Devagar, Gallery Otoco and Fnac Chiado, with various proposals and unpredictable encounters between cinema, dance and technology.
The artworks selected by InShadow for Art Madrid were: "Complex of shadow", by João Afonso Vaz; "Mujer vacío", by Max Larruy y Berta Blanca T. Ivanow; "Excuse my dust", by Maria Stella Andreacchio, Stefano Croci & Agata Torelli; "Makyō", by Brian Imakura; "The act of breathing", by Hana Yamazaki; "Bubblegum", by Ryan Renshaw; "Walls of limerick", by Arturo Bandinelli; "Alta", by Antti Ahokoivu; "Sculpt the motion", by Devis Venturelli, and "Brute", by Cass Mortimer Eipper.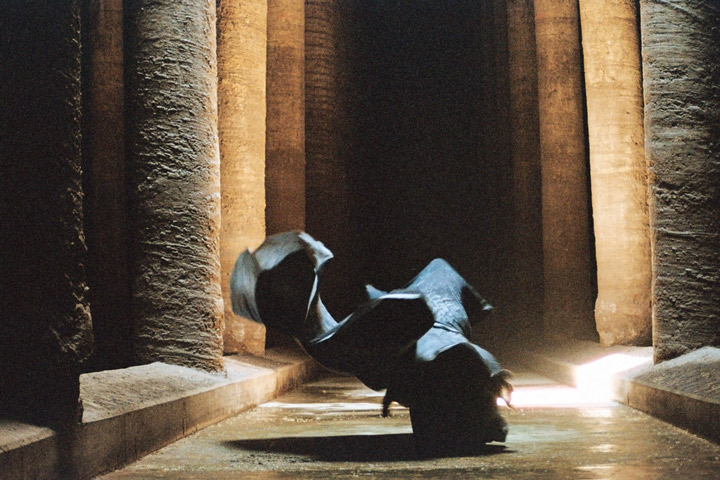 BUT Film Festival is one of the most alternative projects on the international scene and is exclusively dedicated to B series films, Underground and Trash Films. The organisers announce that during the five days of the festival, there will be an extra dose of films full of violence, absurdity, creativity and pettiness.
They warn that they are looking for visitors who... : • Aren't likely to scream at the sight of blood! • Will be able to admire creativity to absurd extremes! • Like to combine a cozy atmosphere with watching films!
BUT participated in Art Madrid with the following artworks: "Zure Zult" (2016), by Angella Lipskaya; "Birds of a Feather" (2019), by Dann Parry; "L'ours noir" (2016), by Méryl Fortunat-Rossi & Xavier Seron; "Fabulous friendly cooking" (2018), by Nicky Heijmen & Tobias Mathijsen; "Bravure" (2018), by Donato Sansone; "Ringo Rocket Star and his song for Yuri Gagarin" (2019), by Rene Nuijens; "The Scuzzies" (2019), by Jimmy Screamer Clauz.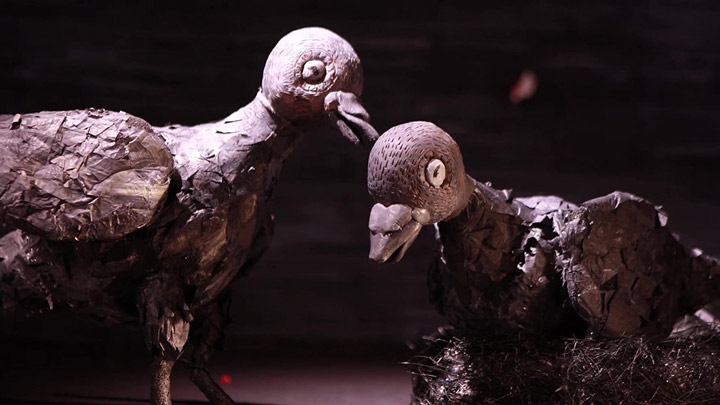 Loops.Lisboa is an annual exhibition presented by Festival Temps d'Images Lisboa and the National Museum of Contemporary Art since 2014, it is a unique showcase exploring the loop as an essential form of the language of film and video art. Starting in 2020, it becomes part of and international network dedicated to the form the Loop. The network includes: Mario Gutiérrez Cru (Festival Proyector, Madrid - Spain); Sandra Lischi (Onda Video, Pisa - Italy); Tom Van Vliet (WWVF, Amsterdam - The Netherlands); Cine Esquema Novo collective (Porto Alegre - Brazil) and Irit Batsry and Alisson Avila Loops.Lisboa/Festival Temps D'Images (Lisbon - Portugal).
FUSO was created in 2009, as the only festival with an ongoing national and international video art program in Lisbon. FUSO showcases in free outdoor projections, at Lisbon's museum cloisters, video programs that are selected and presented exclusively for the festival by national and international curators. In addition to the proposed programs, each year FUSO also honours one or more artists who are historically and fundamentally important in video art. One of the main aspects of FUSO is the promotion of new national creations through an annual Open Call contest open to Portuguese artists or foreign artists living in Portugal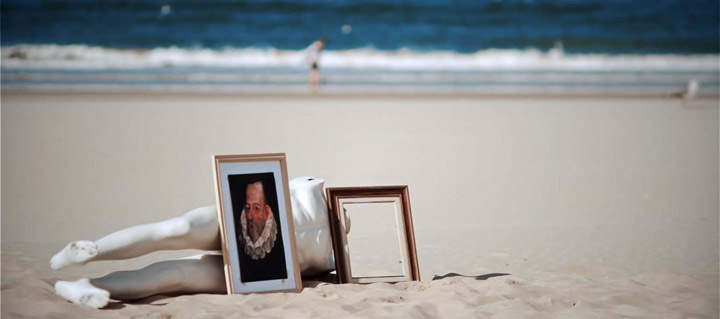 "Ulysses' Portrait" by João Cristóvão Leitão (Loops.Lisboa Award, 2015).
The video is part of a trilogy that includes Irineu's Portrait and Mónica's Portrait, Jury's Award and Audience Award, FUSO: Anual de Vídeo Arte Internacional de Lisboa.
"Ulysses' Portrait" is a giddy journey through time and through literature. A journey where Ulysses is entrapped by the mechanism that is the loop, which operates at a narrative level, at a spatio-temporal level (given the use of a single sequence shot) and at a visual level (by means of the constant reuse of the same imagery material). After all, "Ulysses' Portrait" is nothing more than an act of questioning human identity when confronting it with the possibility of time's circularity and with its objective and subjective durations. Ulysses is Ulysses. However, that doesn't mean that he isn't, simultaneously, Cervantes, Pierre Menard, Alexander the Great, Caesar, Homer, Tchekhov, Nietzsche, Borges and, undoubtedly, myself as well.
João Cristóvão Leitão earned a Bachelor's degree in Theatre (Dramaturgy) at the Lisbon Theatre and Film School and a Master's degree in Multimedia Art at the School of Fine Arts of the University of Lisbon (FBAUL/CGD Academic Merit Award). Currently acquiring a PhD in Fine Arts by the same institution, researching subjects related to the practices of expanded cinema and to the literary and philosophical universes of Jorge Luis Borges. Also obtained training from Guillaume de Oliveira (2013) of the Oskar & Gaspar collective.
As a creator, he develops performance, video art and installation projects, which have been displayed around the world (Austria, Brazil, England, France, Ireland, Italy, Serbia, South Korea, Spain, Peru and Portugal) and have been awarded several times.