COME TO DISCOVER WHAT THE EYE DOES NOT SEE
Nov 16, 2017
calendar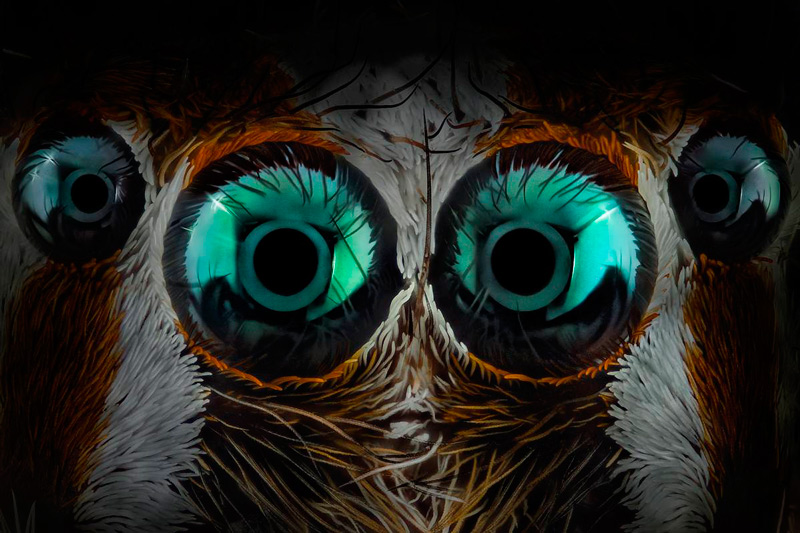 Eyes of a jumping-spider, magnified x10.
Javier Rupérez has specialised in images of insects, helping himself of led-lamps to throw light on his eight-leg models.
Technology has served science working on better telescopes, better microscopes, a lens of larger reach… from which an image is required as a result, a shot that finally captures that discovery, that unique moment. But without the need of crossing the edges of our planet, the world under microscope offers many of possibilities.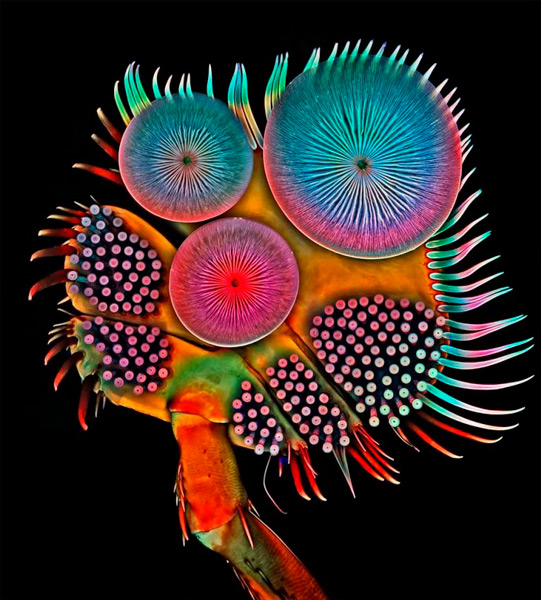 Igor Siwanowicz. Front foot (tarsus) of a male diving beetle, magnified x100.
5th place en el Small World Nikon, 2016.
The use of macro photography started to spread out into the biological research, but early it became clear the artistic potential it offered. At mid-path between research and photographic composition, some of these images seem unbelievable, or even we could think that they are whatever thing different from what they really are.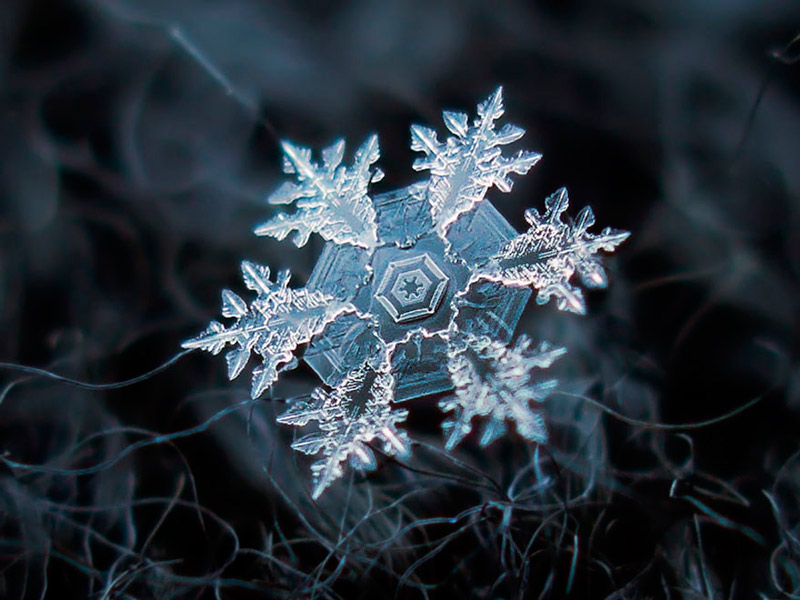 Alexey Kljatov inspired by his home country Russia to discover the beauty of a snowflake.
Macro photography works with images of small objects whose dimension must be seen at least at the same size they are. Many photography brands have focused on new objectives with lens specialised for this kind of works with outstanding results.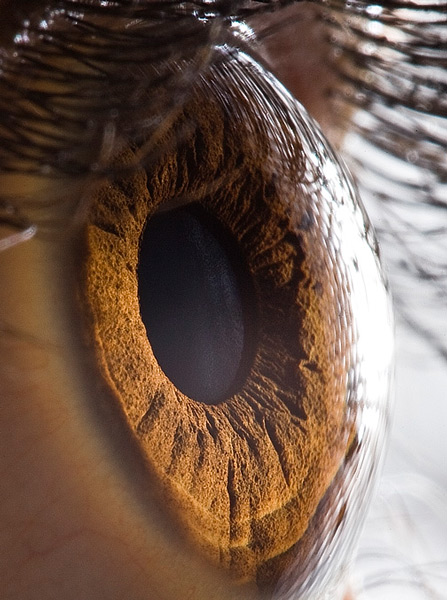 Suren Manvelyan.
Suren Manvelyan was a mathematics and astronomy teacher before devoting himself to photography. Now he works as a photographer for the Yerevan Magazine and he specialised in macro photography.
Some of the most impressive shots were taken by magnifying up to 30 times their size, what reveal an inaccessible reality to human eye, a universe of invisible details that even, taken out of context, lose the reference of their dimension and can look like monumental constructions.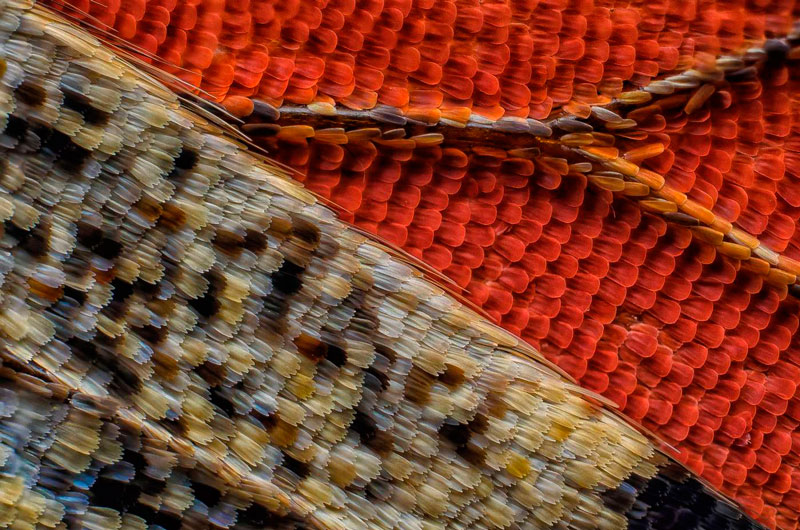 Francis Sneyers, Scales of a butterfly wing underside (Vanessa atalanta), magnified x10.
11th place en el Small World Nikon, 2016.
Sharon Jhonstone is an English photographer that works artistic macro photography. The choice of motif, colour and light are not casual at all in the search for the perfect balance in her magnified compositions.
Sharon Jhonstone.