Andrew Schoultz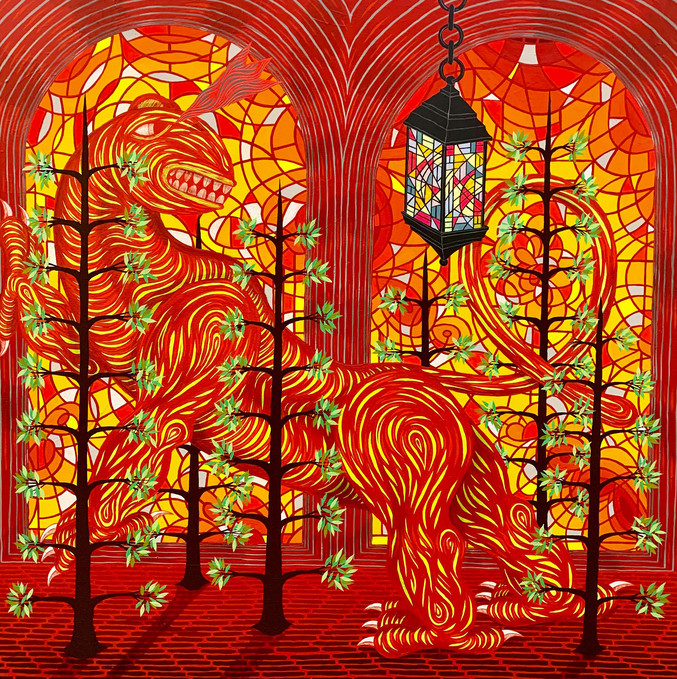 In The Glorious Light, 2019
Acrylic on canvas
122 x 122 cm
Paris, Francia
Programa General B8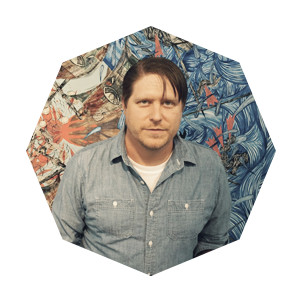 Los Angeles (Estados Unidos), 1975
Andrew Schoultz is graduated from the Academy of the Arts at the University of San Francisco. Schoultz was a pro skater before embarking on his career as an artist. This background in skate and graffiti culture profoundly influenced his work, providing a sense of community, a self-sufficient, auto-didactical approach and the ability to "think outside the societal norms and what is deemed acceptable," he explains. Attracted by San Francisco's lively counter-cultural scene, Schoultz moved to the city in 1997, where he completed a BFA in Illustration at the Academy of Art University.
His influences range from Persian miniatures and ancient maps through to underground comics and pop culture, yet his underlying concerns remain constant: world power structures, environmental issues, consumerism and the cyclical nature of history.
Since the late 90s, Schoultz has created murals across San Francisco, Los Angeles and Miami, as well as in Canada, Indonesia and the Philippines. He has participated in numerous group shows, including at the Laguna Art Museum in California and the Havana Biennial, Cuba. His work also features in prestigious collections such as the Monterey Art Museum and San Francisco Museum of Modern Art, which have both hosted solo exhibitions by the artist.