Mel Bochner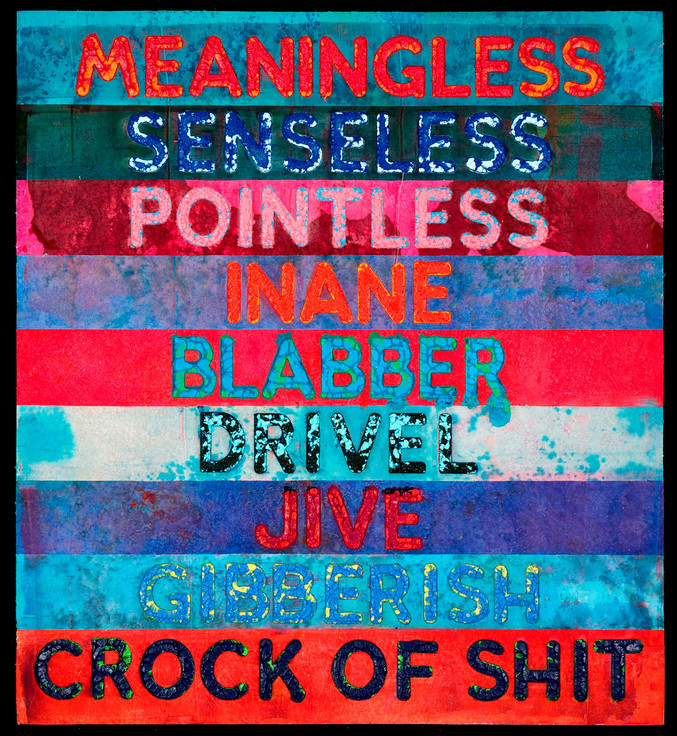 Meaningless, 2015
€47,190.00
Monotype with collage, engraving and reliefs on Twinrocker paper
131 x 119 cm
Request more info about this piece
Delivery term:
Certificate of authenticate: Signed by the gallery seller
Purchasing process: 100% security
This artwork is available and will be delivered after the confirmation of your order. The transport includes the insurance for the value of the piece with full coverage of any incident.
You can pay by credit card, debit card or bank transference. The payment is completely secure and confidential, all the purchasing processes in Art Madrid MARKET are protected by a security protocol under an encrypted SSL certificate and 3DSecure by Visa and MasterCard.
You have 14 days to find the perfect place for your artwork. If you change your mind, you can return it and we will reimburse the price you paid. You will only have to bear the shipping costs of the return.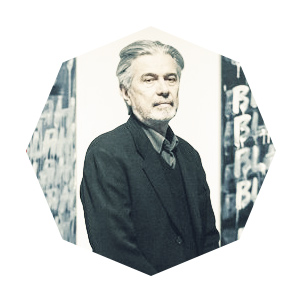 Philadelphia (EE.UU), 1940
The American artist Mel Bochner lives and works in New York. He received a Bachelor of Fine Arts from the Carnegie Institute of Technology, Pittsburgh. Pioneer of Conceptual Art in the USA during the decade of the 60s, his work has drifted towards Pop Art since 2000.
His work is always present in ArtBasel, Arco, Art Basel Miami, etc. Amd it includes painting, installations, video and public projects, has been exhibited in the main galleries and museums of Europe and the United States and is in the collections of the main museums of the world such as MoMA New York, Tate Modern London or the Queen Sofia Madrid.
about the artist's works
Mel Bochner's works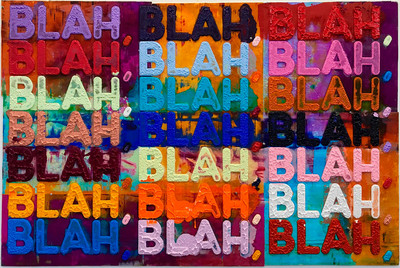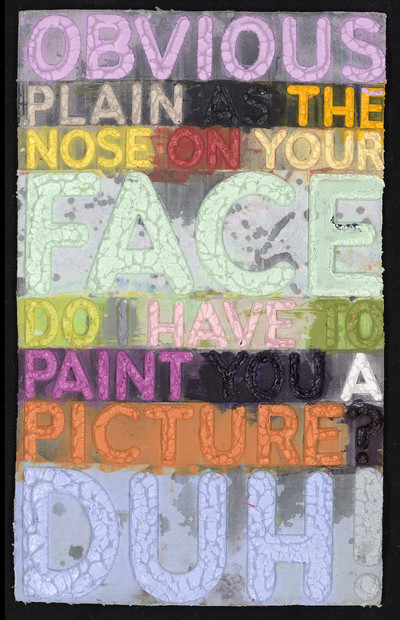 Mel Bochner
Obvious, 2018
Monoprint with collage, engraving and embossment on hand-dyed Twinrocker handmade paper
49.5 x 31.1 cm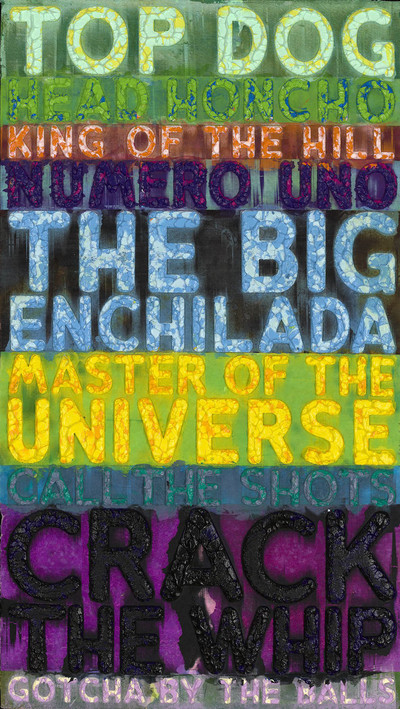 Mel Bochner
Top Dog, 2017
Monoprint with collage, engraving and embossment on hand-dyed Twinrocker handmade paper
105 x 68 cm