Samuel Salcedo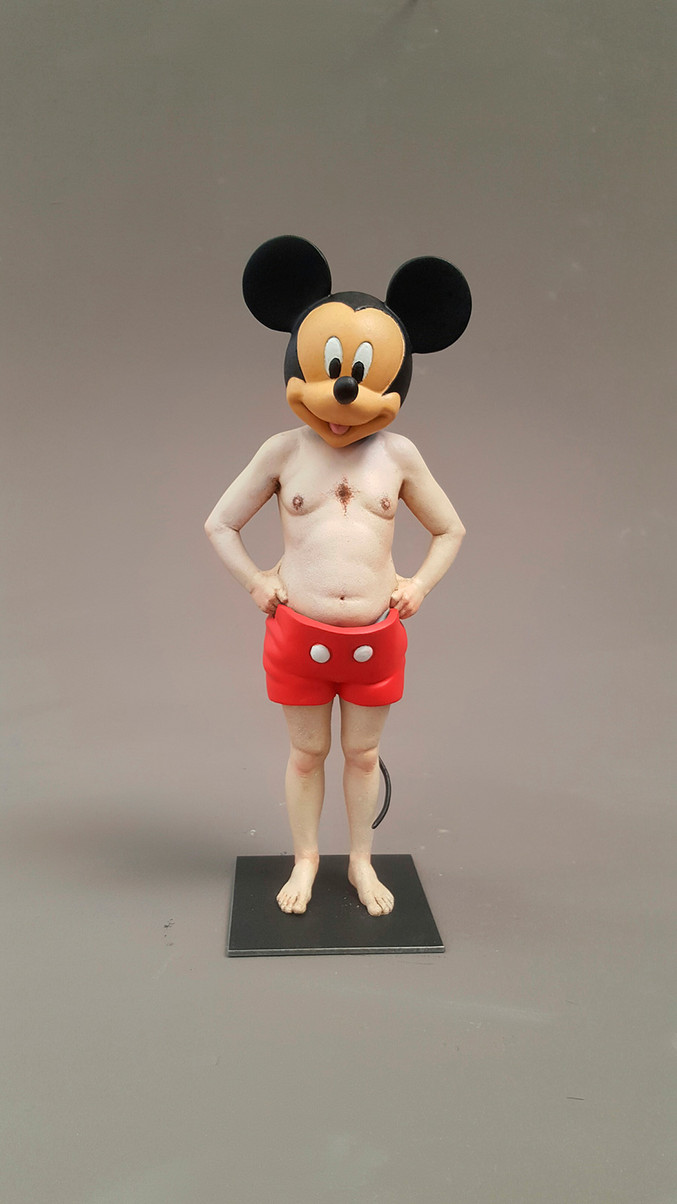 Hey Mickey, 2018
€2,665.00
Polychrome resin
33 x 15 x 10 cm
Barcelona, España
Programa General A2
Request more info about this piece
Delivery term:
Certificate of authenticate: Signed by the gallery seller
Purchasing process: 100% security
This artwork is available and will be delivered after the confirmation of your order. The transport includes the insurance for the value of the piece with full coverage of any incident.
You can pay by credit card, debit card or bank transference. The payment is completely secure and confidential, all the purchasing processes in Art Madrid MARKET are protected by a security protocol under an encrypted SSL certificate and 3DSecure by Visa and MasterCard.
You have 14 days to find the perfect place for your artwork. If you change your mind, you can return it and we will reimburse the price you paid. You will only have to bear the shipping costs of the return.
Barcelona, 1975
In Samuel Salcedo's artworks is possible to pose a deep reflection while amusing about the human condition. He studied Fine Arts at the University of Barcelona and Manchester. He works with different materials, getting to deceive the eye with what it seems and is not. Salcedo's works aim to emphasize the masked nature of human beings. An illusory condition, sometimes grotesque, often ridiculous but in some decent way, of the postmodern citizen. His sculptures and characters always question the viewer with its subtle irony and vulnerability. Since 1998, he exhibits in galleries and participates in international art fairs with 3 Punts Gallery. Salcedo has participated in solo exhibitions such as Bewilderment with 3 Punts Gallery, 100 Kubik in Cologne or Listen with the Robert Drees Gallery in Hannover. In addition to this, his has participated in contemporary art fairs such as Art Madrid, Swab, Frankfurt Art Fair, Art London, among others.
about the artist's works
Samuel Salcedo's works