First retrospective of Wang Guangyi in Europe
Sep 29, 2015
exhibitions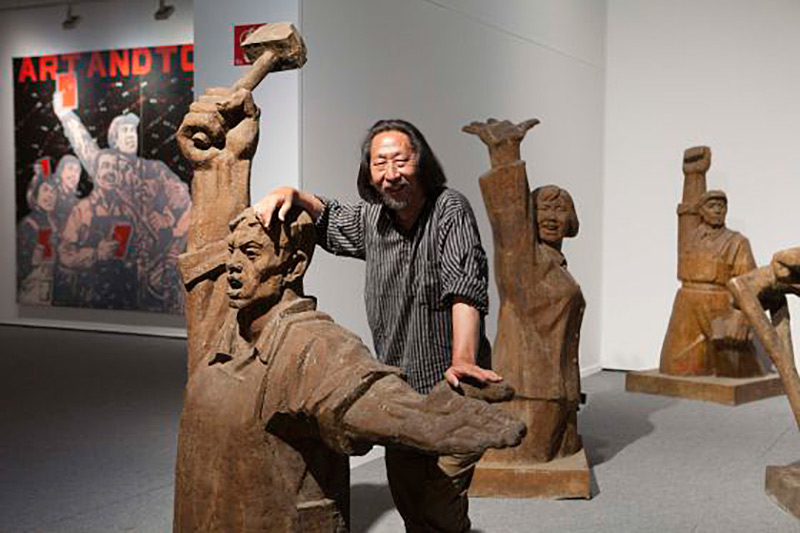 Wang Guangyi is the "other" artist icon of Chinese contemporary art and now has his first retrospective in Europe, in the halls of MAC a Coruna entitled The Relics of believers.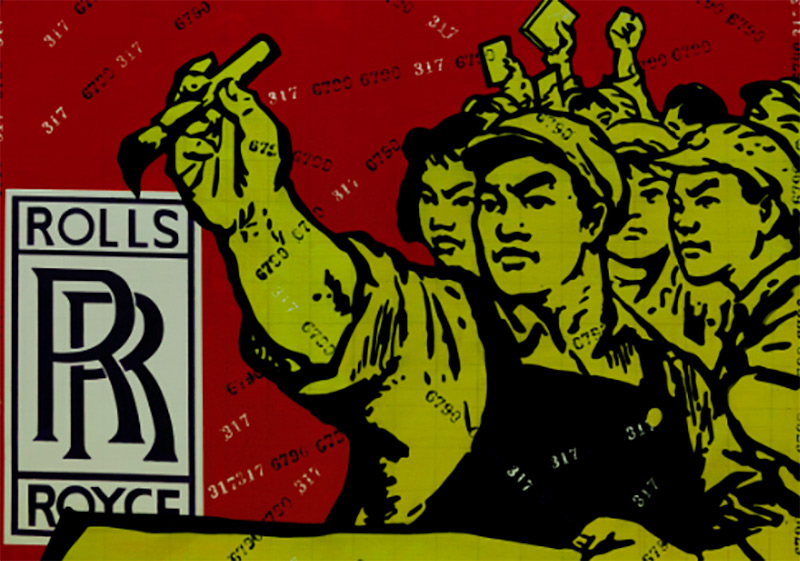 With his work analyzes the revolutionary power of the image, a common tool to all civilizations, and so in the exhibition there are a lot of references to political posters, religious imagery, photographs of the star system, a collection of images in which it finally reflects the concept of faith, as a unifying homogenizer engine for the societies that is common to the most diverse civilizations.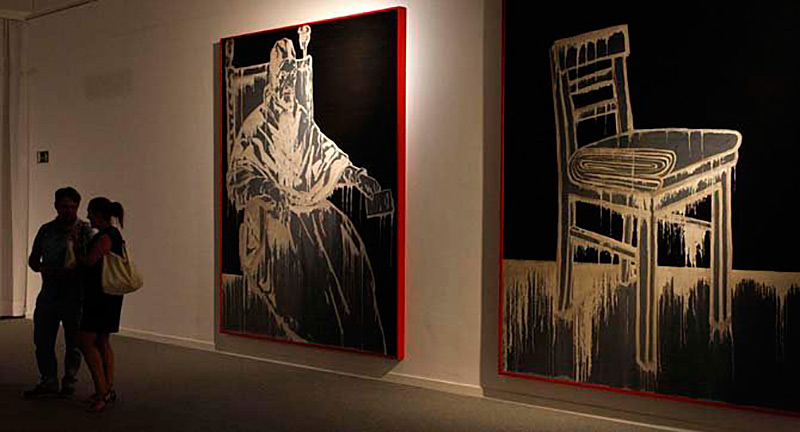 The exhibition of MAC, Museum of Contemporary Art Gas Natural Fenosa A Coruna, offers a unified experience to understand the production and full life of the author in an environment of concentration and meditation.
"This anthology serves as a synthesis of 30 years of work, ranging from his first series of 1985 entitled 'The back of humanity', to 'The relics of believers', a work of this summer, made for exposure and that entitled the sample. Galician art critic Anton Castro, one of the curators of the exhibition, explains: "The intention was to present this together as a single body and not as a gallery of works in chronological order," he adds.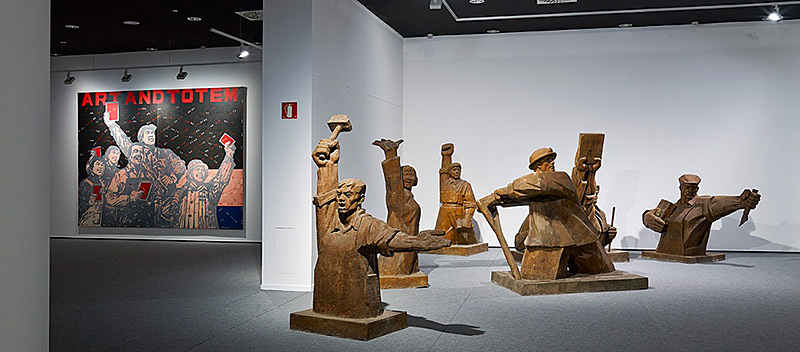 Wang Guangyi (Harbin, China, 1957) was born into a humble family and suffered the rigors of Mao's Cultural Revolution (1966-1976) being enlisted in the Red Guard, labeled "intellectual" and sentenced to a reeducation camp. As an adult, it is one of the biggest names of the socalled Movimiento 85, humanist and renewing movement born with the aim of revolt against a stagnant culture, provoke desire to live and establish a new spiritual model.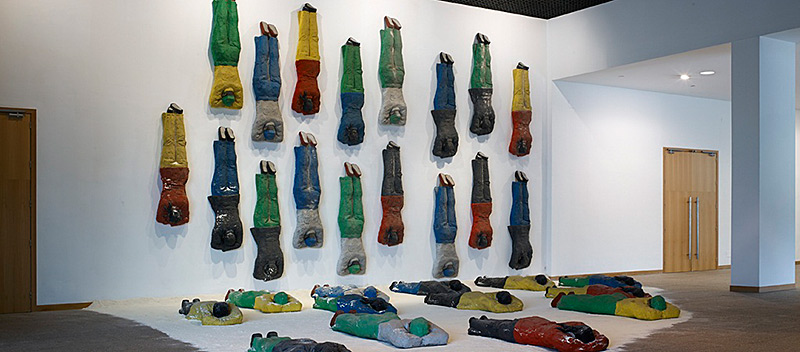 The exhibition includes representative works of his career, among which, the paintings of the Great Criticism series in which colorful images of Maoist propaganda mixes with Western well known logos and trademarks in an exercise in paradox in which politics, religion and capitalism are suggested as ways to improve our lives. In MAC you can also see his first paintings - with a cold and faceless humanity-, works of this year - a reinterpretation of Don Quixote- and, of course, the installation Relics of Believers, created especially for this exhibition and that gathers images of political leaders like John F. Kennedy or Mao Zedong with samples of uniforms.
Wang Guangyi has exhibited in many of the most prestigious museums of contemporary art in the world, as the Centre Pompidou in Paris or the Saatchi Gallery of London and has a great commercial success since the early 90s of last century.