GETTING READY FOR THE NIGHT OF THE LIVING DEAD... WITH ART
Oct 31, 2019
Breaking News
Halloween party has become an international celebration where pumpkins, witches and skulls are part of our daily lives. We all know that on this day the end of summer is commemorated and, since ancient times, it has been celebrated as the last night of excesses before giving way to the sobriety and severity of winter. This is so in the Celtic tradition, a pagan holiday that in Galicia was always known as Samaín and has been celebrated since time immemorial. The influence of Christianity came to redefine many of these festivals to give them meaning in line with Catholic postulates, and from there was born All Saints Day or Day of the Dead, widely celebrated throughout the world. In fact, the word Halloween itself is an evolution of "All Hallow's Eve", which means "Eve of All Dead" But, why is this date celebrated in so many places in the world for different cultural traditions?
For many, certain days of the year give rise to an accumulation of energies that open portals to new dimensions. The night of October 31st is one of those dates, and in many beliefs, there is the conviction that there is a union between the world of the living and that of the dead. This connection would allow bidirectional circulation between these realities and coexistence through multisensory experiences. For this reason, death is so present on Halloween and there is said that the dead come back to life at midnight today. We want to prepare for this celebration by taking a tour of the references to death, skulls and the world of darkness that some artists have made throughout their career.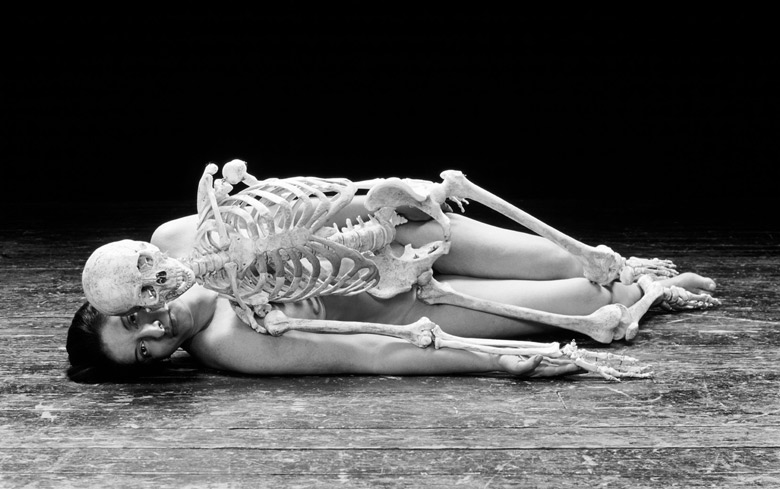 Beyond the more traditional and classical painting, which often represents death to capture some relevant historical event, usually related to armed confrontations or connected with mythological accounts, and also beyond the moralistic resource of medieval representations of death as the great social class equaliser, the truth is that the use of elements related to the end of life is used numerous times as a benchmark of contrast, as opposed to values ​​associated with joy, energy or youth. We can say that even today, the authors reflect on the fear that this vital moment can be, or ironise, as it was done in the fifteenth century, on an inevitable fact to which we are all committed regardless of our position or status. Others, on the other hand, deal with this issue as a way to approach a painful stage, a kind of mourning that, through art, becomes therapeutic.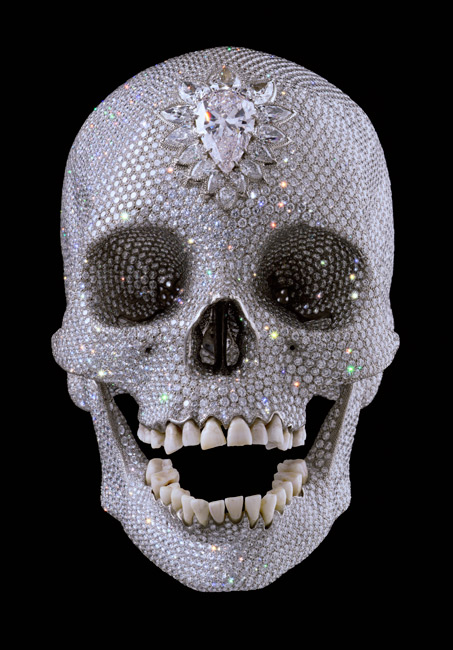 Among the authors who use these resources as an ingredient to ironise the excesses of our society, we must include Damien Hirst, with his famous "For the Love of God", a piece that represents a human skull covered with 8,601 diamonds. To do this, Hirst made a titanium cast of a real skull from the 18th century and left the original denture. This 2007 piece was a revolution for the art world and was finally sold for 50 million pounds.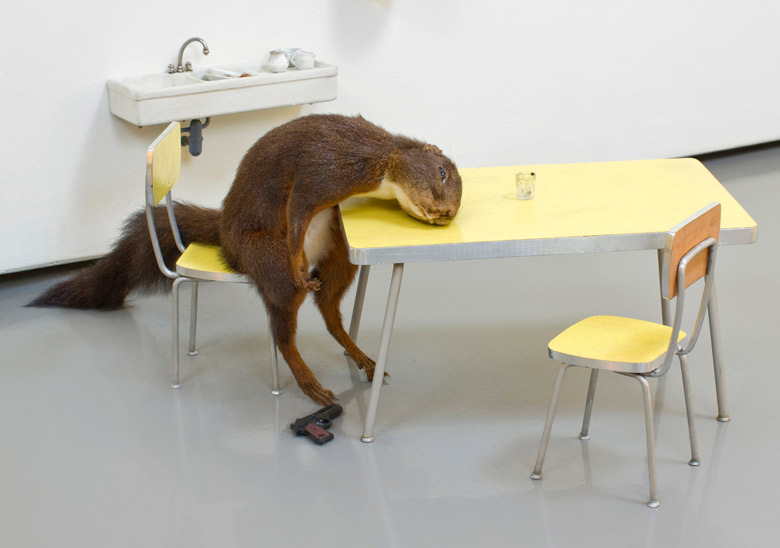 Other artists like Cattelan propose works such as "Bidibidobidiboo", in which a suicide squirrel appears in a miniature stage, with a gun at his feet. According to the author, this piece represents the end of innocence and adolescent anguish that is lived in transitional stages, when it is difficult to adapt.
Death is also a reference to propose a contrast of elements with other positive values of our life. As a reminder and reflection on the resilience of the human being, some artists incorporate motifs such as skulls in their works in order to extol our spirit of overcoming and highlight the positive aspects that life can bring us, something that sometimes only comes to be appreciated taking awareness of the negative aspects. This is the case with Okuda, for example, who repeatedly uses his already iconic skull in many contexts.
We could put in this category some of the most famous pieces of Marina Abramovic, such as "Nude with skeleton", in which the artist proposes a serene dance with a skeleton in an open contrast between life and death.
In this same line, we find the work of other authors who dare to represent death as a way to face certain fears, such as the loss of a loved one, and this allows us to verify the fortune and happiness present.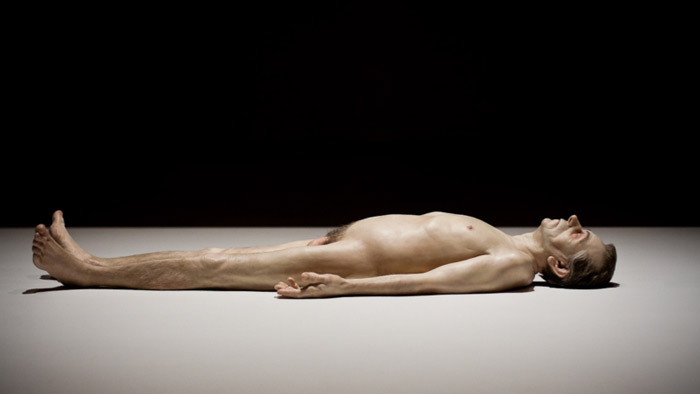 Likewise, there are artists who address this issue from the desire to overcome some personal traumas and give way to a grieving process in which the pain is confronted directly instead of avoiding it. This is the case of Ron Mueck, who has come to represent his deceased father to face the sadness of his absence. This author's work always surprises with its great impact and the hyperrealism of its execution. For this particular piece, he came to use his father's real hair.
On the other hand, the photographer Annie Leibovitz made an extensive report of the death of her partner, Susan Sontag, something that helped her to go through this long and sentimental process.