YOUNG ARTISTS IN ART MADRID'20
Jan 23, 2020
art madrid
Art Madrid '20 will feature almost 200 artists from around the world in this 15th edition. Within this wide-world international artistic panorama, the fair maintains its commitment to the professional development of the youngest. Artists whose career is their initial or intermediate state and that, despite their youth, already have a recognised place in the art market.
There is nothing more avant-garde than what we can observe in a fair. The need to give testimony of the historical evolution of art demands to originate an intergenerational representation. Artists who do not exceed 35 years and who are an essential part of the paradigm of contemporary art bringing an indispensable artistic reality in the eyes of who looks.
Art Madrid condenses, year after year, the whole work of the galleries, which strive to bring and show their best artists and their latest projects, and, among them, we cannot miss these artists who are in full creative and identity development. In this edition of Art Madrid '20, the painting by Cristina Gamón (Valencia, 1987) stands out. She was granted the Gold Medal of the BMW National Painting Prize at her 24s. Shiras Gallery brings the work of this painter who is already present in public and private collections such as AEPE Foundation, Casa de Velázquez, Valencia City Council, Pierre Cardin, BMW Collection or Bilaketa Foundation.
It is worth to highlight this year, not only the youth of these artists but the representation they make of the multidisciplinarity present in the fair, as it happens with the photography of Mária Švarbová (Slovakia 1988). With a clean and direct style, she captures the subject's sense of psychology through experimentation with space, colour and atmosphere, moving away from the traditional portrait. Švarbová has worked for high-impact magazines such as Vogue, Forbes or The Guardian. In addition, she has won important awards, among which the Hasselblad Master 2018 stands out and has participated in exhibitions and fairs worldwide.
The fair defines itself as a dynamic space in which clearly, the work of these young artists reinforces also the approach of contemporary art to the younger audience. The urban style of Misterpiro (Madrid, 1994) is appreciated by this young audience. He was recognised by Forbes España magazine in 2017 as one of the 30 young Spaniards under 30 with the greatest influence in various activities. His work leads us to travel from complete abstraction to the figurative in all types of media.
We can also observe that social consciousness materialises strongly in younger artists with artistic impulses linked to the current historical moment. Nina Franco (Rio de Janeiro, 1988) leads us to deepen into contemporary socio-political conflicts through her work with a great visual impact.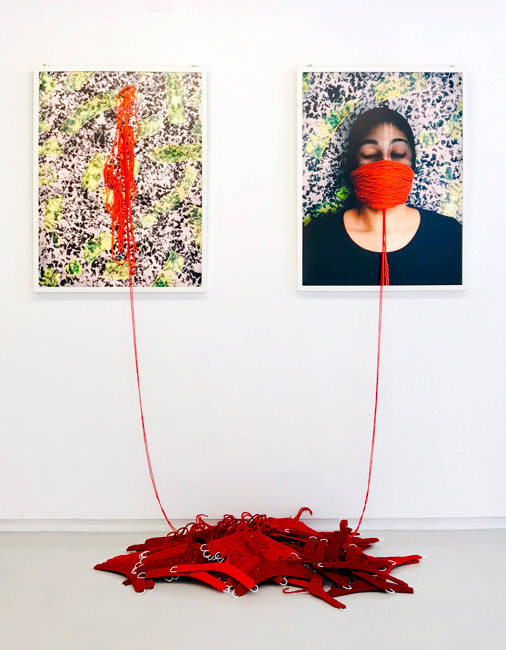 Within the curated program One Project, we cannot miss the youngest artists such as Julio Anaya (Málaga, 1987), with a marked artistic identity. He recreates iconic works of art and hides them in abandoned places, giving way to impressive contrasts. The ephemeral nature of his work makes photography fundamental because it gives meaning to artistic action by allowing the documentation of the work. The story closes with this gesture: the painting of a painting, which no longer exists.
Artists of medium-career artists are also present in the program of activities ART MADRID-PROYECTOR'20, framed in the action art and video art. The work of Maia Navas (Argentina, 1986) stands out. With her 33 years, besides teaching classes such as University professor, this artist and curator, directs the PLAY -Videoarte- Festival at the Cultural Center of the University Extension (Universidad Nacional del Nordeste). She has exhibited in various festivals of Argentina, Brazil, Uruguay, Peru, Colombia, Cuba, Spain, Italy, Portugal and China and won the award for the best Latin American Video Art at the VideoBabel Festival (Lima, Peru).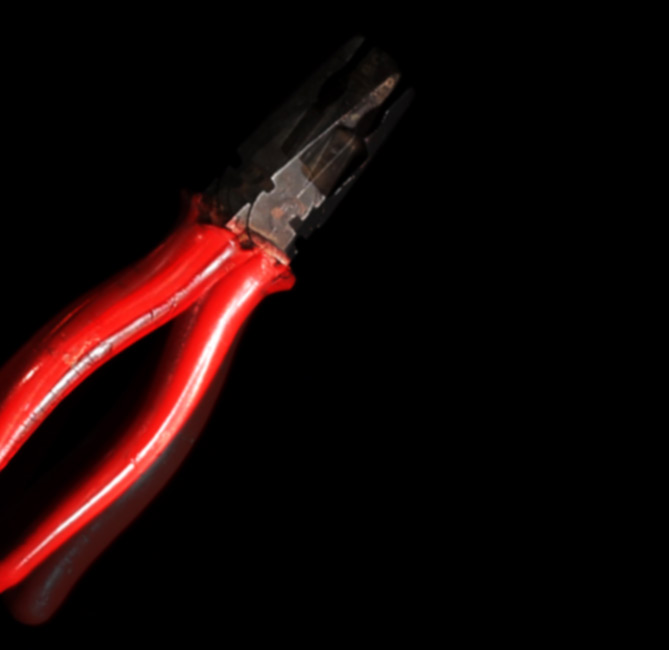 And we must mention the other young talents that will be present at the fair: Adlane Samet (El Harrach, Argelia, 1989), Alejandro Monge (Zaragoza, 1988), Onay Rosquet (La Habana, 1987), Gerardo Liranza (San Antonio de los Baños, Cuba, 1987), Roldan Lauzán (La Habana, 1987), Joaquín Lalanne (Buenos Aires, 1989), Leonardo Moyano (Guayaquil, Ecuador, 1991), Chen Yun (Taiwan, 1988), Guim Tió Zarraluki (Barcelona, 1987), Lai Wei-Yu (Taipei, 1989). These are just some of the on-their-thirties artists who are part of the Art Madrid '20 exhibition.
We invite you to know and observe their work in this edition of the fair, where a great artistic diversity is presented from the different angles and characteristics that make up the contemporary art sphere in this 2020.