Salvador Santos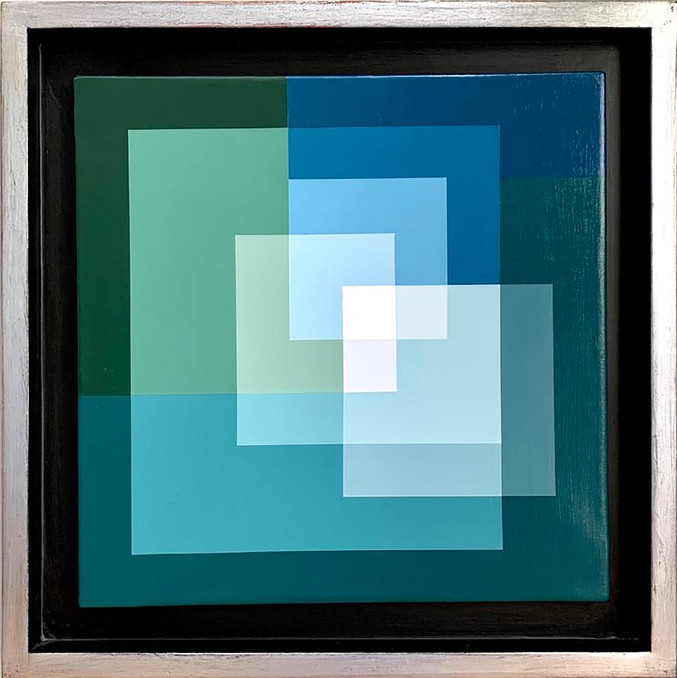 Geometry Transparency, 2020
Acrylic on canvas
50 x 50 cm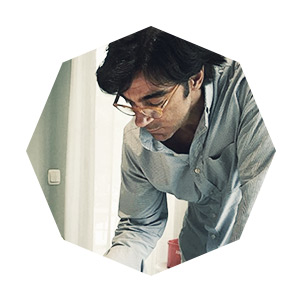 Madrid, 1972
Salvador Santos studies Economic Sciences at the Complutense University of Madrid and begins his professional career working in Corporate Banking in New York. Later, looking for a professional path with greater creativity, he returns to Madrid and begins his art studies in the workshop of Pablo Sobish, an Argentine painter based in Madrid, where he began to experiment with shapes, colours and textures in an environment oriented to artistic creation and experimentation. Convinced of his commitment to art, he returns to the United States to continue his training and specialization, performing plastic arts programs at the Institute of Design in Chicago. During this period, Salvador knows in depth the work and philosophy of the Bauhaus movement, which will be decisive for the development of his work, and continues his training by completing a Master of Science in Design at the Illinois Institute of Technology in Chicago, United States.
about the artist's works
In his work, you can see the influence of European constructivists due to his fascination with Kandinsky and Malevich, as well as 20th-century American artists belonging to the Hard Edge movement, such as Albers, Stella and Kelly. His compositions use simple geometric shapes, combined with more complex ones, to create different planes and transparencies in a two-dimensional space. Through this visual scenario, it reaches the final objective, the study of colour. In his world, the colour becomes an end in itself, a relative phenomenon that constantly changes due to the superposition of geometric shapes and the relationship that colours establish with each other. Transparencies help you discover new nuances in colours that multiply the contrasts of the work. As a result, the spectacular qualities of colour and its effect on the perception of spectators are revealed.
Other works of the exposition Art&Collect