Art Madrid'23 – Jorge Hernández
Blue II, 2022
Acrílico y resina epoxi sobre lixfoam en aluminio
190 x 190 cm
Gijón, España
Programa General A1
Contact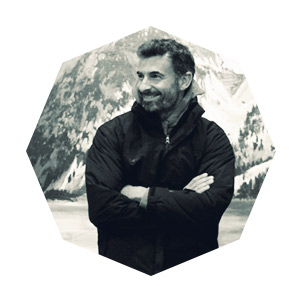 Huelva, 1973
Hernández's paintings portray iconic scenes inspired by pop art and classic Hollywood. Characters in 60s, 70s and 80s fashion populate vast landscapes and modern architectures wrapped in an air of mystery reminiscent of cinema noir and directors like Hitchcock and Kubrick. Through his talent for confronting decontextualized elements within his acrylic paintings with the use of established storytelling conventions and his sense of composition, strongly marked by a narrative purpose, his paintings come alive in the audience's imagination. The use of a glossy resin to cover the artwork gives the final painting a timeless and almost dreamlike appearance, that furthers its connection to the silver screen.
about the artist's works
The canvases of Jorge Hernandez collect narrative iconographies of cinematic reminiscences. They include American cinema noir, Hitchcockian suspense and direct references to directors such as Kubrick.  Each work, like a frame, tells a story and the resinous patina that covers them encapsulates the scenes, giving them timelessness and a certain mystery. Jorge constantly investigates the human condition in his work, exploring the possibilities of pop aesthetics and the influence that prominent figures such as Hopper and Hockney have had on his work. To do so, he appropriates an imagination taken mainly from social networks and whose findings he captures, in a single frame, through intimate stories full of decontextualizations, blurs and cinematographic shots that are disconcerting but at the same time, suggestive and attractive.
Jorge Hernández 's works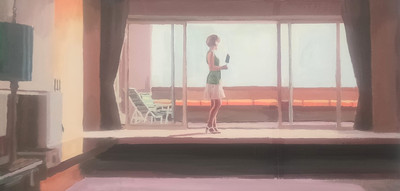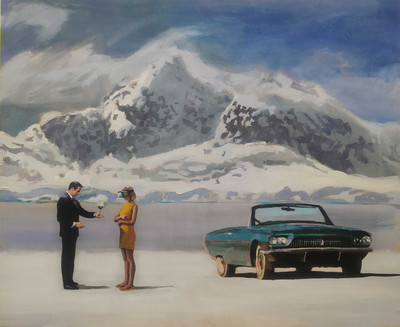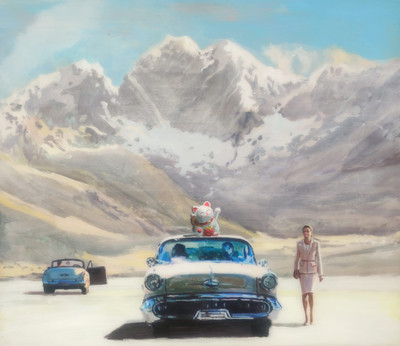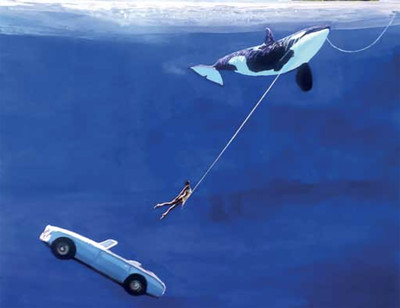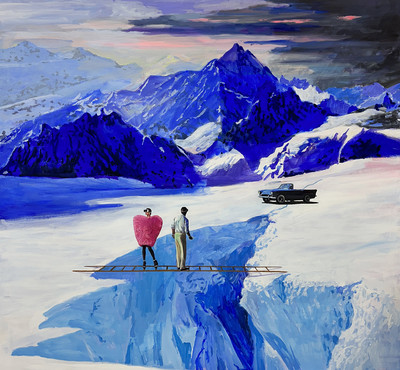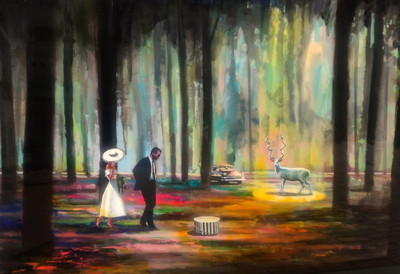 Featured works