Miguel Piñeiro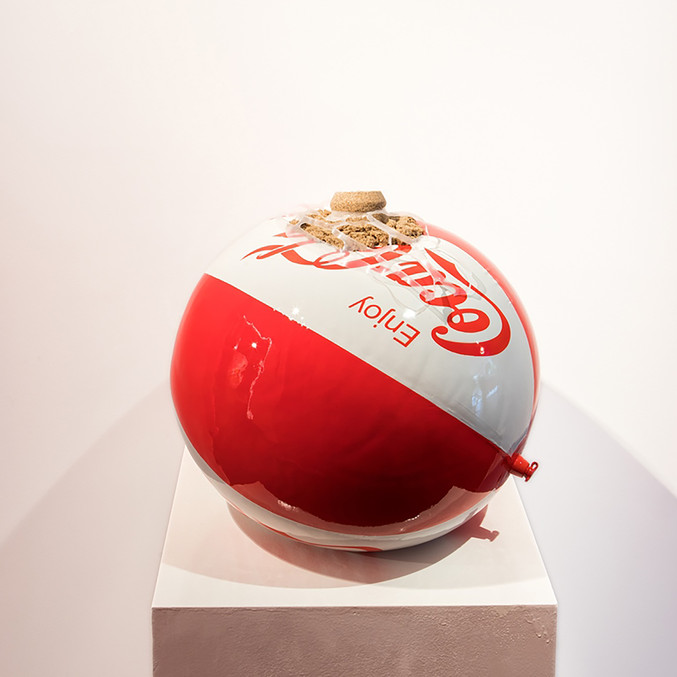 Always, 2018
Fibra de vidrio pintada a mano, arena, resina y plástico
39 x 42 x 42 cm
€1,500.00
Delivery time: 7 to 12 days
Art Madrid Warranty
100% Safe Payment
This artwork is available and will be delivered after the confirmation of your order. The transport includes the insurance for the value of the piece with full coverage of any incident.
Request more info
Vilagarcía de Arousa (Pontevedra), 1976
Miguel Piñeiro plays with our vision through pictorial Trompe-l'oeil where he revisits the concept of still life, infusing a contemporary pop air to this classic genre with the presence of icons of our daily reality. In his most recent stage, Piñeiro has entered disciplines such as sculpture and installation using his surprising hyper-realistic technical skills.
Piñeiro is one of the most valued Galician creators, with a brilliant, solid and already very extensive career. He has exhibited both individually and collectively in various countries such as Holland, France, the United States and Portugal; highlighting his participation in fairs such as Artexpo in New York, or Art Madrid up to eleven occasions. His works are part of Galician and international collections of great importance, such as the Camilo José Cela Foundation or the Sandeman Winery in O Porto.
Artist's works