Ramón Urbán
Secreto artificio, 2017
Synthetic enamel and rust on wood
160 x 45 cm
€1,575.00
Delivery time: 7 to 12 days
Art Madrid Warranty
100% Safe Payment
This artwork is available and will be delivered after the confirmation of your order. The transport includes the insurance for the value of the piece with full coverage of any incident.
Request more info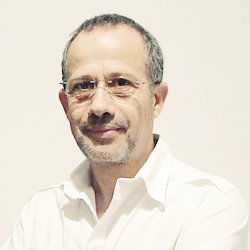 Elche, 1958
The sculptor and painter Ramón Urbán is one of the most appreciated artists in the Levantine area. He has a broad trajectory that projects beyond regional and national borders to markets in the United States and Europe and has been present at prominent Contemporary Art fairs since the 1980s.
The search for a language that combines formal purity and emotional intensity has been one of Urbán's watchwords since cubism and before the primitive symbolism of the nabis described as true art that which is born of the expressive synthesis of line, shape and colour. His work is currently part of various public and private collections.