Virginia Rivas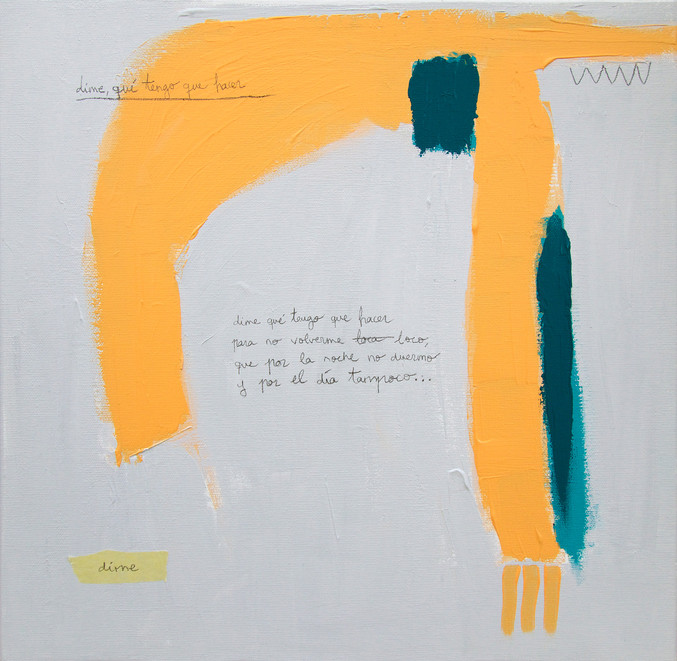 Dime, 2015
Acrílico, grafito y cinta de carrocero sobre lienzo.
40 x 40 x 3.5 cm
Madrid, España
One Project C2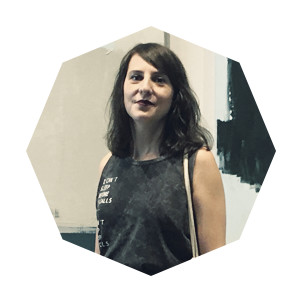 Madrid, 1981
Virginia Rivas has a degree in Fine Arts from the University of Salamanca. She has studied at the Accademia di Belle Arti in Venice and obtained the DEA in History of Art from the University of Extremadura. She develops her work around a painting of lyrical abstraction in which she develops her own palette that combines with subtle textures and graphics.
Virginia Rivas works with various media such as installation, video and light boxes but the material that defines it is painting. She seeks to create her own palette in which textures, naive drawings and short texts that move between chance and intention in order to define what surrounds her, burst forth. She is interested in the classical pictorial process and investigates form and matter through abstraction and gesture. The main theme of her works is the study of the individual in today's society, hence a series of figurative works that mark the beginning of my career, a figure that has been disappearing from the canvas when warning that It was not necessary to treat the beauty of everyday life. It deepens in human behaviour through its own experiences to make a sociological, plural and contemporary discourse that comes from the most intimate.
about the artist's works