FROM FLIGHT TO CINEMA: MASTERCLASSES OF OLGA DIEGO AND LOIS PATIÑO
Jul 8, 2020
art madrid
One of the purposes of the "Art Madrid-Proyector'20" program was to offer the opportunity to get to know the work of some invited creators, and, through an interactive talk, allow the public to open a direct dialogue with them. For this reason, from February 12th to 14th, were organised three masterclasses at Medialab Prado with Patxi Araújo, Olga Diego and Lois Patiño, all authors who work with the moving image, but who approach their projects from a diametrically opposite perspective. With this agenda, we were able to discuss three essential lines of current video-creation: the fusion with technology and artificial intelligence, the shaping of performances for documentary purposes and video art with film overtones. We already had the opportunity to remember the session with Patxi Araújo and his site-specific work "Sherezade" created for the Medialab Prado façade. Today we will talk about the meeting we had with Olga Diego and Lois Patiño.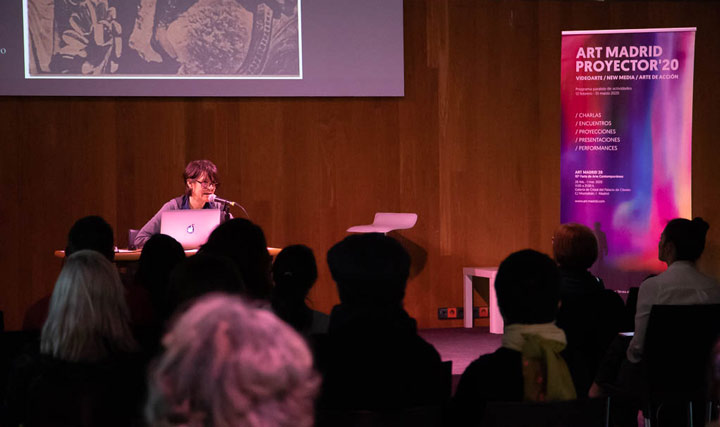 Olga Diego's masterclass has as title: "The flight as a creative matter". Olga is a multidisciplinary artist who in recent years has focused her work on sculpture and performance or action art, which she later documents with photography and video. This last aspect is one of the most interesting for her when she reflects on how the transformation of the piece from an experiential format to a recorded one takes place, and how individuals have become used to consuming this class of less invasive final products, from a space of comfort that our private devices offer.
One of Olga's main lines of research is related to autonomous flight systems and the creation of artefacts capable of rising with little energy. Can one create a material lighter than air itself? This idea has led her to experiment with numerous scientific forms and concepts, as well as taking a historical journey through the beginnings of flight and the progress of humanity to invent devices capable of flying. It is not just about recovering the history of aviation, something that has a much more technological and commercial side, but to investigate the ideas, experiments and tests that analysed the behaviour of air, the dynamics of flows and the design of individual aerodynamic structures, a concern that the human being showed since the Renaissance, with Leonardo Da Vinci.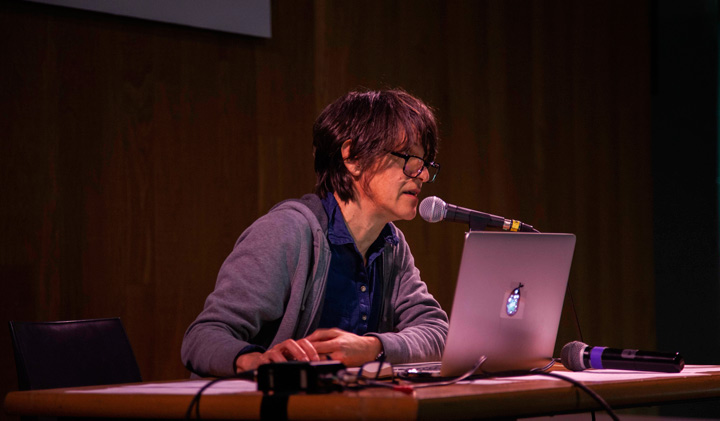 Olga recovers many of these concepts and applies them to her recent projects. In her latest proposals, she has also worked with inflatable figures, as an alternative to conducted flight, using plastic materials for its construction. Her last exhibition "The automatic garden", which could be enjoyed at the Alicante Museum of Contemporary Art and the Lonja del Pescado Exhibition Hall, also in Alicante, is a gigantic installation made up of almost a hundred inflatable-electronic sculptures inspired by the beautiful, extravagant and suggestive characters from the Garden of Earthly Delights, by El Bosco. This cloud of humanoid and zoomorphic figures, which move and beat thanks to the electronic mechanisms that keep them permanently inflated, also portrays the excesses of man, his lack of concern for the invasion of the environment, the overexposure to plastic and the exploitation of natural resources. A composition that focuses on "sin", as an indirect message that was also conveyed in the work of El Bosco.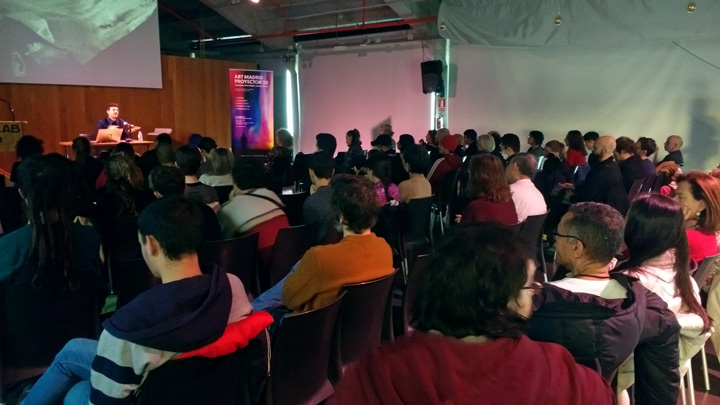 For his part, Lois Patiño's career is intimately connected to film work. "Time and image" was the title of his masterclass. His video pieces, whether brief or feature-long films contain a concern closely linked to film language, but on a path that leaves conventional narratives aside. Among the main motifs that occupy his work, Lois opts for more contemplative aesthetics, where the expressive power of the image itself is prioritised, without seeking too many added effects in conventional cinema through sound effects, dialogues or other devices.
This is why Lois's work is so poetic and lyrical. His proposals incorporate technological innovations to cause very concrete effects in his works, but all of this helps to delve into the issues that concern this creator and that, since his beginnings, have been present in his work.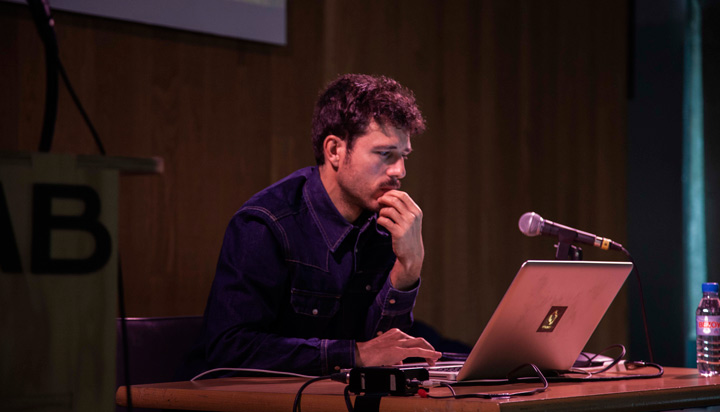 Lois Patiño has always been interested in the relationship of the individual with the landscape and how it can modulate our way of behaving in society and determine our idiosyncrasy. To what extent are we dependent on our environment? How is culture defined by its connection to the landscape? These and other questions plague the author's work in which many contemplative images abound.
In addition, Lois presented us in scoop the trailer for his latest feature-long film "Lúa vermella" that a few days after the masterclass was officially presented at the Berlinale - International Film Festival in Berlin 2020.