Perceval Graells
Herida cosida, 2022
€1,600.00
Óleo y hilo cosido sobre lienzo.
80 x 60 cm
Request more info about this piece
Delivery term:
Certificate of authenticate: Signed by the gallery seller
Purchasing process: 100% security
This artwork is available and will be delivered after the confirmation of your order. The transport includes the insurance for the value of the piece with full coverage of any incident.
You can pay by credit card, debit card or bank transference. The payment is completely secure and confidential, all the purchasing processes in Art Madrid MARKET are protected by a security protocol under an encrypted SSL certificate and 3DSecure by Visa and MasterCard.
You have 14 days to find the perfect place for your artwork. If you change your mind, you can return it and we will reimburse the price you paid. You will only have to bear the shipping costs of the return.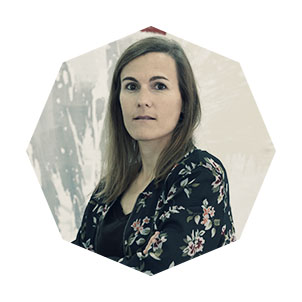 Elche, Alicante, 1983
Perceval Graells searches, through her works, to produce a personal reflection in the spectators about how we face the process of overcoming pain throughout our history; turning that pain into a space of peace and tranquility where we can recreate and reflect. To do so, she uses her plastic resources, the gestuality of her work and the sewing and weaving that women have always used in these processes. In the game between painting and weaving, she establishes relationships full of interesting interactions that result in a work of deep aesthetic meaning.
Other works of the exposition Art&Collect