ART MADRID'20 CELEBRATES ITS 15TH ANNIVERSARY WITH THE MOST DYNAMIC EDITION EVER
Jan 9, 2020
art madrid
2020 promises to be a special year, full of news, action and movement. In Art Madrid, we face with enthusiasm these final steps before the opening of the fair, an edition in which we want to celebrate our 15th anniversary with all of you. Save the dates on the agenda: join us from February 26th to March 1st 2020 at the Crystal Gallery of the Palacio de Cibeles.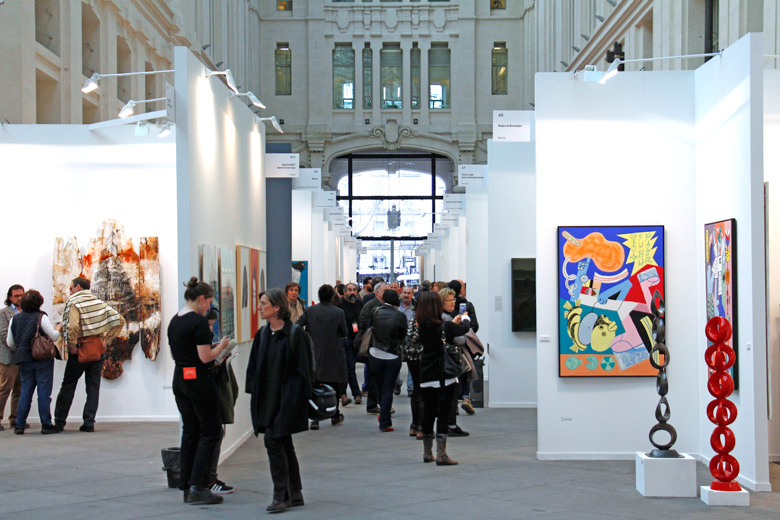 Within emblematic space of Art Madrid in the heart of the city, this year we will count on 41 exhibitors who will exhibit works by almost 200 artists. From emerging creators to mid-career artists, Art Madrid defines as an open and global proposal that offers the perfect opportunity to discover and acquire unique pieces by dozens of artists that cover all disciplines: painting, sculpture, graphic work, photography, video art and installation.
The fair will become a dynamic event where the audience will enjoy an immersive experience in contemporary art thanks to our program of actions outside and inside the fair. The contact with art will become an experience that transcends the limits of the Crystal Gallery and extends its programming to all lovers of contemporary creation, with a proposal designed for all audiences and that houses the most avant-garde and emerging artistic projects of the moment.
On its 15th anniversary, Art Madrid brings together 27 national and 14 foreign galleries from 9 countries. From France, Portugal, Austria, Germany and Italy, through Ecuador and Cuba, up to Taiwan. International participation is consolidated year after year, and today 35% of the fair is filled with proposals, ideas and projects come from other places to live with national initiatives in the intense Art Week of the capital. This exchange generates a great positive impact on the experience of the public and collectors, that each edition can enjoy a renewed, current and accessible fair.
There are 13 exhibitors that come to Art Madrid for the first time: es.Arte Gallery from Marbella, Galería ATC from Santa Cruz de Tenerife, Galerie LJ from París, Galleria Stefano Forni from Bolonia, Kaplan Projects from Palma de Mallorca, Luisa Catucci Gallery from Berlín, MA Arte Contemporáneo from Palma de Mallorca, Más ARTE Galería from Quito, N2 from Barcelona, Offspace | galerie panoptikum from Gilgenberg, Pigment Gallery from Barcelona, Plastic Murs from Valencia y Urban Spree from Berlín.
Among the galleries that visit again the fair there are the national exhibitors Alba Cabrera Gallery and Shiras Galería from Valencia, Arancha Osoro from Oviedo, Aurora Vigil-Escalera and Bea Villamarín, both from Gijon, Moret Art from A Coruña, Galería Luisa Pita from Santiago de Compostela, Galería Espiral from Noja, Kur Art Gallery from San Sebastián, Rodrigo Juarranz from Aranda de Duero; from Barcelona they come 3 Punts, Galería Miquel Alzueta, Víctor Lope Arte Contemporaneo and the Galería Zielinsky, while from Madrid they come DDR Art Gallery, Galería BAT Alberto Cornejo, Galería Hispánica Contemporánea, Galería Kreisler, Marita Segovia and Soraya Cartategui. In the international sphere, they return: Art Lounge Gallery, Lisbon, Collage Habana, Havana, Galeria São Mamede, Lisbon, Norty, Paris, Nuno Sacramento, Ilhavo, Paulo Nunes Arte Contemporânea, Vila Franca de Xira, Schmalfuss, Berlin, and Yiri Arts, Taipei.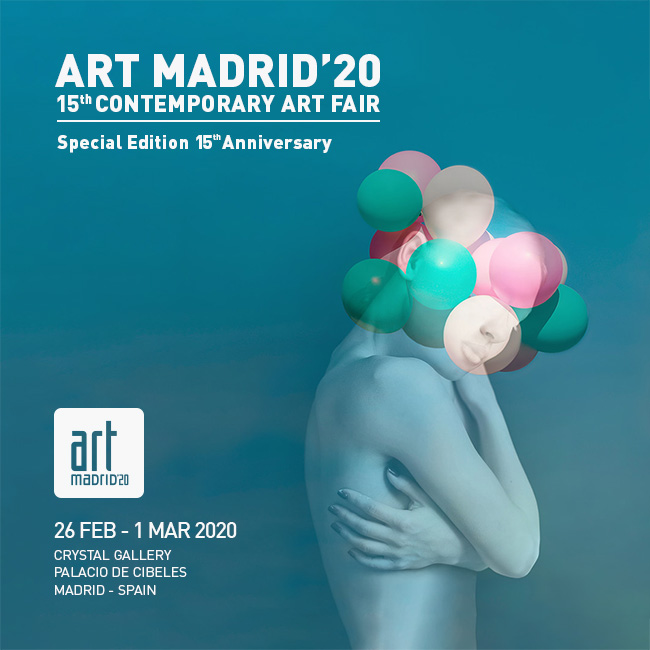 Nor can we forget the ONE PROJECT program. Under the enigmatic title of Salvajes Art Madrid has wanted to go a step further in this curated section turning it into a place of dialogue (but also of conflict) where nine artists will share a face-to-face space presenting new projects specific to the fair. The program is directed by the art critic and independent curator Fernando Gómez de la Cuesta.
For the ART MADRID-PROJECTOR'20 program, Art Madrid once again trusts on Mario Gutiérrez Cru, director of the pioneering video art festival PROYECTOR, who will be the curator of this program dedicated to visual and interactive arts and action art. The goal is to involve the public outside and inside the fair through performative actions, masterclasses, meetings with artists and a cycle of screenings. Soon, we will release all the details of this program that starts on February 12th until March 1st and will have the collaboration of spaces such as Medialab Prado and Sala Alcalá 31.